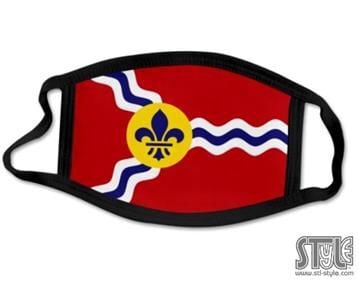 I have a study in my basement. It used to be lighted with an overhead fluorescent bulb that was operated with a pull chain. Sometimes the pull chain would work and sometimes it would not. Sometimes the light would just flicker, and I would have to pull the chain down, release it, pull it down again and so forth until the light burned brightly. I did not mind doing that. A couple of weeks ago, as I was repeatedly yanking the chain, it broke. Happily, the light went on. There was no way to turn it off. I could live with that.
But my wife noticed, and it did not seem right to her. She believes in fixing problems.
I cannot fix anything, so my wife has a list of people she calls when she needs something fixed. She had an electrician on that list, but he died a couple of years ago. So she called a general contractor she knows, and he recommended a company. She called the company, which dispatched an electrician to our house the next day. I was at cardiac rehab when the young man arrived.
When my wife answered the doorbell, he was not wearing a mask. My wife explained that her husband had health problems and she didn't want anybody in the house without a mask. I don't have one, he said.
We've got extras, said my wife. She gave him a mask.
He acted like he couldn't figure out how to put it on. Then he got it on, but he acted like he couldn't breathe properly. My wife took him to the basement, and he put in a new light. Instead of a pull chain, he installed a switch. He did a nice job. Whether he wore the mask while working in my study is unclear.
As he was leaving, my wife said, You know, masks are for other people's safety. You wear them to protect other people.
He replied, masks don't work.
My wife is a retired dentist. She wore a mask for years.
My dad was an electrician. My wife's father was a nuclear physicist. Those trades are similar. They both deal with concepts, invisible forces. I understand that a sizable minority of the country is dubious about science, but I would not expect to find many electricians or physicists in that group.
And normally, you wouldn't find one. They'd be invisible. Underground. A secret society of scientists who don't really believe in science. Men of the cloth who don't believe in God. All of the people who are swimming against their own current. They hide.
But these strange times smoke them out.
Having difficulty with the mask is what gave this non-believing electrician away.
Electricians are adept with tools. My father once got me a summer job as an electrician's helper. The men in the crew looked at me with some wonder — the inept son of a competent man. Although they held my dad in high regard, they couldn't help themselves.
"Billy, get me a left-handed wrench," somebody would say, and they'd all grin as I struggled to find one.
So why would a capable man feign difficulty with a mask?
It's the bitter tone in politics today. We don't just disagree. We really, seriously, don't like each other. It's hard to concede a point to somebody you don't like.
Of course, I am not an unbiased observer. I am a man of faith. Although ignorant on the actual details of science — what, exactly, is the difference between alternating and direct current? — I believe with smug certainty that when dealing with a virus that has a respiratory component, masks help. A person of class covers his mouth when he sneezes. Same principle here, except we are dealing with tiny droplets that cannot be seen.
That gets to the essence of the anti-mask argument. The anti-maskers do not wish ill on their families and friends. They do not believe masks work.
"These tiny droplets you talk about. You've never even seen one, have you?"
We do have some anecdotal evidence. Here in Missouri, we had two stylists at a Great Clips in Springfield who were infected and they had 140 customers. None was infected. The stylists and the customers wore masks. That is something to consider.
Of course, it does not help that early on, our own leaders, doctors among them, discouraged us from wearing masks. The only excuse I can make for them is they understood our base character, and they were afraid we'd hoard masks that doctors and nurses needed immediately. They were right. Not concerned about masks, we hoarded toilet paper.