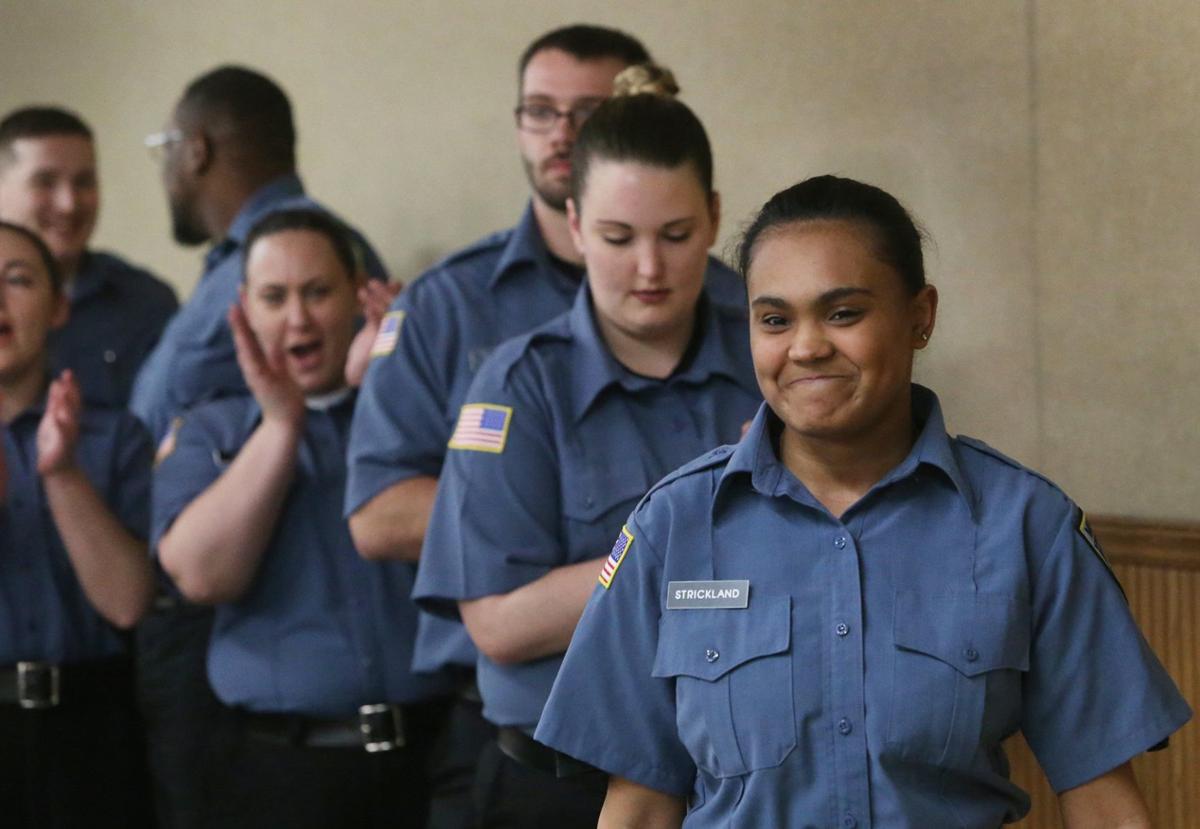 Perhaps you have not paid much attention to the current labor problems between Missouri state government and the prison guards.
The contract between the state and the Missouri Corrections Officers Association, the union that represents the guards, has expired, and the guards are working under the old contract while negotiations continue. Last month, the state discontinued its practice of allowing payroll deduction for union dues.
"It's a pitiful attempt to bankrupt the organization," Tim Cutt, a union official, told Post-Dispatch reporter Kurt Erickson.
Gary Gross, the longtime head of the union, was even more forceful in a message to membership in September. "Unfortunately, the Department (of Corrections) has full support of the Governor and Lieutenant Governor's offices to treat Correctional Officers as they please. Know full well that these issues are being experienced by every union in the state."
So far, not surprising. It's the age-old struggle between labor and capital. The Republicans support capital, which is to say, management. The Democrats support labor, which to say, unions. The governor, the lieutenant governor and the Legislature are Republican.
What makes this particular dispute interesting — nationally significant, I would argue — is that the Missouri Corrections Officers Association endorsed Eric Greitens in 2016. He was a strong advocate of a "right-to-work" law, which would allow workers in union shops to opt out of paying dues while still receiving all wages, benefits and protections negotiated by the union.
The governor was the last line of defense for unions in the state. In 2015, the Legislature passed a right-to-work bill, and Jay Nixon, the Democratic governor, vetoed it.
Greitens took office in January, 2017, and a month later, with great fanfare, signed a right-to-work bill.
Facing what it saw as an existential threat, the labor movement collected signatures and got a referendum on the ballot in August. Voters rejected right to work.
While it might seem odd that a union would support an anti-union candidate, it was not. In its 20-year existence, the Missouri Corrections Officers Association has always — every time — endorsed the Republican gubernatorial candidate.
Those endorsements, I strongly suspect, accurately reflect the views of the membership. That's because Missouri puts its prisons in small towns, and it's hard to find a Democrat in small towns anymore. Rural Missouri is bright red.
It's not really a liberal versus conservative thing, at least not entirely. Chris Koster, the Democratic candidate for governor in 2016, was hardly liberal. He was endorsed by the NRA.
By the way, I would not criticize anybody for voting against their economic self-interest. There is a certain nobility in doing so. I wouldn't even criticize anybody for voting against their political beliefs. I have a history of doing just that. Most recently, I voted for Roy Blunt instead of Jason Kander, even though I am more aligned with Kander's politics.
Don't be constrained by logic, is my motto.
But still, this story about a union endorsing an anti-union candidate is something that should concern Democrats. How did they (we) lose small-town America? It's a relatively recent thing. When I moved to St. Louis in 1980, the senators were Tom Eagleton and John Danforth. (Forget for the moment that Danforth couldn't win a Republican primary these days. That's another story.) Eagleton was a liberal from St. Louis. He didn't even try to hide the fact, and rural Missouri didn't seem to hold it against him.
A couple of years ago, I visited a family in the small town of Doniphan in Ripley County. The father worked in a factory in Poplar Bluff. One of his sons drove a garbage truck. Talk turned to politics. The mother told me her grandfather was a Baptist minister, back when Baptist ministers were Democrats. Now she votes Republican, she said.
"It's more complicated than you think," said the father.
Certainly, it is. Sometimes I think the Joads from "The Grapes of Wrath" would be Republicans today. I imagine them sitting in a migrant camp listening to Woody Guthrie sing songs in defense of the bankers. Why not? Woody's son, Arlo, registered as a Republican in 2008. There was blowback — Arlo's fans thought of him as a hippie from "Alice's Restaurant" — and he has since declared himself an independent.
For that matter, Gross, head of the prison guards' union, last week told a reporter from the Columbia Daily Tribune that the union might endorse a pro-union Democrat this year. In Missouri, that would be news.
Be the first to know
Get local news delivered to your inbox!