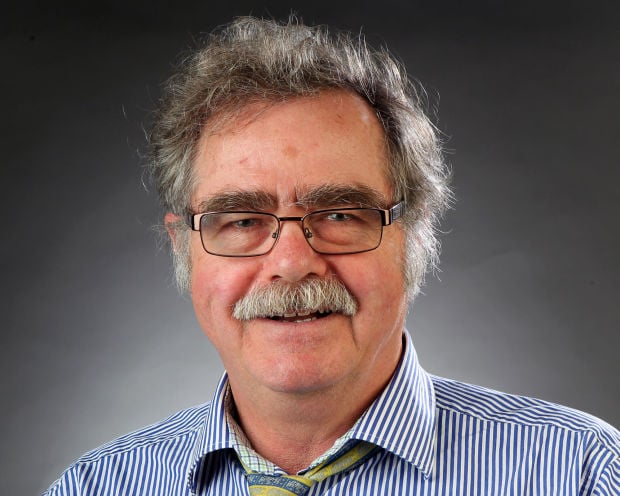 Gov. Jay Nixon has announced his intention to veto the Missouri Legislature's supposed "fix" of the school transfer law that a previous legislature had inflicted upon the state. The governor has specifically mentioned his opposition to the idea of tax money going to private schools.
That part of the "fix" does not bother me. I look at a messed-up system, and I'm ready to try just about anything. Certainly, I'm open to all suggestions. All I ask is honesty and goodwill.
I can't find much of either in the bill.
Let's start with honesty. Here's a hard fact the left would rather not talk about — the problem starts not in the classroom but in the culture from which many of these kids come. Violence, poverty, baby mamas, no-snitching, music that debases women and glorifies lawlessness, sagging pants that pay homage to the beltless brothers in jail. It's a culture that exists parallel to the mainstream culture, and it works against education.
For our purposes, it does no good to argue about the causes. Was it the Great Society or was it racism? It doesn't matter. The teachers in our public schools cannot spend hours in the teachers' lounge debating the reasons.
Their job is to teach the kids.
It costs more money to teach a child from the parallel culture than it does to teach a kid from the middle class. That's something the right does not want to acknowledge.
Think about a middle-class kid. She probably has parents who read to her. She likely will know her letters and sounds before she starts school. Her numbers, too. She will probably know her way around a computer. She will be well-nourished.
A child from the parallel culture will likely have none of these advantages. Educating her will require more resources, not less. It will require small classrooms and intense, personalized instruction. Tutors will probably be a necessity. Probably longer school hours.
The race does not start when a kid is 6 and entering first grade. It starts long before. It costs money to try to catch up. The so-called "fix" does not take any of this into consideration. There is nothing about spending more money to save failing schools.
The bill does give some relief to the receiving districts, which can limit the number of kids they accept from the failing districts. That's good. Any "fix" that damages good districts is bad. The idea is not to drag down good districts, but to improve bad ones.
There is a halfhearted nod at the failing districts. No transfusion of money, but failing districts will no longer be required to pay transportation costs. There will be an effort to cap tuition costs.
So the failing districts will die a slower death. To a man on the gallows, that's scant relief.
Also, consider the idea of not paying transportation costs. That totally fails the poorest kids. If your folks don't have a car, or aren't able to drive you, you are out of luck.
And capping tuition? If a receiving district agrees to take only 70 percent of its cost, the test scores of the transfer students will not count against the receiving school for five years. Great. A two-tiered system. Separate and unequal. If a child attends a school, she attends a school. She is a student. Period. End of discussion.
Maybe the only positive thing about the bill is its nonpartisan nature. Not long ago, I had breakfast with a Republican state senator who was praising his Democratic colleague in the Senate, Maria Chappelle-Nadal. This is her bill, he told me. He said the only thing the Republicans required was the possibility of private schools receiving public money.
So a liberal Democratic state senator authored a bill that is supported by Republicans — even by the conservatives at the Show-Me Institute. That would be cool if it were a good bill.
Here is another sad truth. Nothing guarantees success, not even bunches of money. Turning around a failed district is extremely difficult. I remember when the city schools were searching for a new superintendent several years ago. The finalists were all former superintendents of large, urban school districts. All had been fired.
So this has been a problem for years. No one has solved it yet.
Fortunately, the whole problem of failing school districts has become a front-burner issue. Smart, dedicated people are trying to figure things out. They are taking a hard, honest look at the problem, and they are intent on solving it.
Too bad none of them work in the Legislature.