As Missouri prepares to ring in the new year with another execution, it is worth considering that we seldom kill the people we convicted.
We used to. Carl Hall and Bonnie Heady kidnapped and killed 6-year-old Bobby Greenlease in September of 1953. They were arrested in St. Louis in October. They were tried and found guilty in November. They were executed in December. From crime to punishment took 81 days.
Now it takes years to execute somebody. Even when we "rush" things, it often takes over 10 years. People change. They sober up. They find God. They evolve. We end up killing somebody who is a fundamentally different person than the one we convicted. Their crimes remain the same, but they have changed. Should that matter?
It's easiest, of course, in those unusual instances in which the person hasn't changed. I remember visiting James Hampton in March 2000 a couple of days before he was scheduled to die for a murder he had committed in 1992. Why the relatively quick turn-around? Hampton had waived his appeals. He wanted to die. He was 62, and he said prison was not a good place to grow old. Too many predators. He reminded me of a tiger that had lost its claws. He was a drifter who had murdered two people that we knew of. I asked him how many he had actually killed. He thought for a moment. Six others, he said.
I suggested he tell me about the other six. He shook his head. If I were to do that, he said, you'd tell somebody and my execution would be on indefinite hold because all the other jurisdictions would want to talk to me. I promised not to say or write anything until after he died. You could give closure to six families, I said. Maybe there are men doing time for your murders. This is a last chance to do something decent, I said.
He just laughed. He was executed on schedule. His last words? "Take that phone off the hook."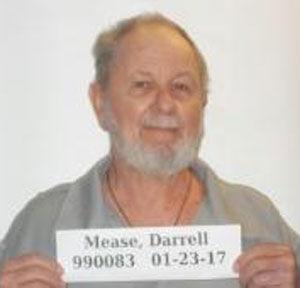 A year before we killed Hampton, we were scheduled to kill Darrell Mease. He had killed three people in 1988 — a 69-year-old man, his 56-year-old wife and their 19-year-old grandson, who was disabled and used a wheelchair. But Mease had the good fortune to be scheduled to be killed right after Pope John Paul II came to St. Louis. The pope was opposed to executions and in an dramatic meeting at the Cathedral Basilica, he asked Gov. Mel Carnahan to spare the life of the condemned man. Carnahan commuted the sentence to life without the possibility city of parole. Mease is still alive and serving his time at the South Central Correctional Center in Licking.
Oddly enough — or maybe not oddly at all — Mease had been confident that God would spare his life.
I learned that from Jeffrey Ferguson, who abducted 17-year-old Kelli Hall from a gas station in St. Charles and raped and murdered her in 1989. I visited him several times in prison, and at my urging, he often chatted about his fellow death-penalty colleagues. I then served as a state's witness at his execution in 2014.
His was the third and final execution I witnessed. I morphed from a believer to a skeptic about capital punishment. I was influenced by Father Carl Kabat, who made it a point to get arrested outside of the prison on the night of an execution. We were friends, and I offered him a ride to prison on the night of Ferguson's execution. "We're both going there, anyway," I said. He declined. Dr. Ken Smith, now a retired neurosurgeon from St. Louis University, was another influence. I listened to their arguments and decided that they were right and I was wrong.
One of the arguments that swayed me is the capricious nature of capital punishment. So many murders, so few death sentences. How do we pick and choose?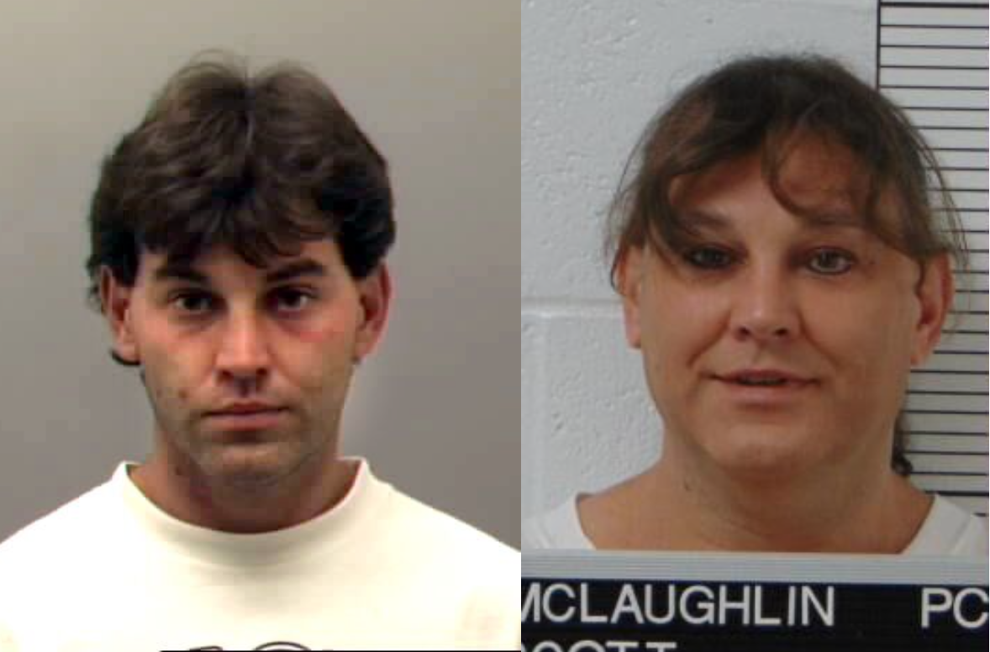 Three years after we killed Hampton, Beverly Guenther was murdered by her former boyfriend, Scott McLaughlin. A heinous crime, of course. Most murders are. In this instance, the victim had gotten a restraining order against her former boyfriend. He abducted her when she got off work in Earth City. Her body was found near the river in south St. Louis.
Three years later, in 2006, he was convicted of murder and sentenced to death.
McLaughlin is scheduled to die in two and a half weeks. He has changed. In fact, McLaughlin is now a she. We convicted Scott McLaughlin and will be executing Amber McLaughlin. Ryan Krull of the Riverfront Times wrote a fascinating story about McLaughlin. He quoted Jessica Hicklin, who went to prison 26 years ago as James Hicklin, who had been convicted of murder. Hicklin was released earlier this year. No death penalty for her.
I'm not advocating special treatment for anybody. Certainly I do not give a pass to somebody who committed a crime as a man and is now a woman.
That judge was Steven Goldman. Before he became judge, he ws a prosecutor in St. Louis County. He prosecuted Ellen Reasonover for murder. He sought the death penalty, but the jury could not reach a unanimous verdict on the penalty. Reports at the time said it was 11 to 1 for death. She was then sentenced to life without parole.
Years later, after Goldman had been appointed to the bench, during a discovery related to an appeal, prosecutors discovered evidence that Goldman had not turned over to the defense — two tape recordings police had given him that were exculpatory. That is, they pointed to Reasonover's innocence. The prosecution is required to turn over exculpatory evidence to the defense. In a subsequent hearing, Goldman said he had not listened to the tapes and so did not know they were exculpatory.
I found that odd, but I have friends who say he is an honest man.
U.S. District Court Judge Jean Hamilton was scathing in her 76-page decision. "The prosecution's failure to turn over evidence favorable to the defense renders (Reasoner's) trial fundamentally unfair," she wrote.
Reasonover was set free. She had served 16 years in prison. She received a $7.5 million settlement from the city of Dellwood where she had been arrested.
Years later, I wrote several columns advocating for Paige Spears. He was a career stick-up man whom Goldman sentenced to life in prison. I argued that Spears never shot anybody. Shouldn't that count for something?
He is still in prison. He has done more than 30 years. That's more, by the way, than many murderers do.
But that is the way of the system. It's capricious. All sorts of things other than justice go into a sentence.
Had McLaughlin's case been assigned to a different judge, there's a likelihood, but not a certainty, that the judge would have taken the jury's inability to reach a unanimous verdict as to sentence as a default decision of life without parole. That has been the unwritten standard.
Too bad for McLaughlin, you might say. He should not have committed murder. That's what I once would have said. I've changed my mind.