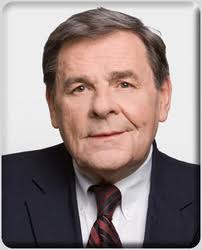 AUBLE RETIRING: Veteran reporter John Auble is handing over the microphone after 23 years at KTVI (Channel 2), which followed local news positions with NBC-TV, CBS Radio and the St. Louis Globe-Democrat.
Auble, 71, has been an anchor, reporter and "great storyteller," at the station, GM Spencer Koch said in a memo to the staff announcing Auble's retirement. "His 'Auble at Large' segments were memorable and rival anything ever done by Andy Rooney and Charles Osgood. Mostly, John is a great competitor. He cared for FOX 2 and always looked for ways to win."
Auble came to St. Louis in 1967 to work for the Globe-Democrat. He also worked at Channel 5, which was KSD-TV and then KSDK. Before landing in town, Auble had reporting jobs with The Citizen-Journal in Columbus, Ohio; the Journal American in New York City; and the San Juan Star in Puerto Rico.
His career highlights include having the first interview with James Earl Ray, the man who assassinated the Rev. Martin Luther King, Jr. He also interviewed Coretta King, Rosa Parks, Mafia dons Mike Trupiano in St. Louis and Art Berne in Southern Illinois, Olympic Gold Medalist Wilma Rudolph and attorney Mark Lane, a survivor of the mass suicide in Jonestown in 1978.
Along with his reporting career, Auble has been a restaurateur and an author. The Youngstown, Ohio, native is a Vietnam War veteran and the winner of seven Emmy awards.