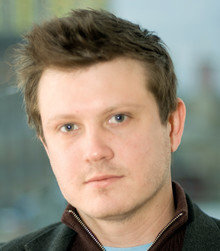 BEST OF BEAU: Nancy and Henry Pack Willimon of Chesterfield woke up this morning to a call from their son, Beau Willimon, telling them that he had been nominated for an Academy Award.
"He was excited. We were excited," Nancy Willimon said today. "He apologized for calling so early but said when would he ever have the chance to call us again to say he had been nominated for an Oscar."
Nancy said Beau, 33, thanked her and his father for supporting him -- "I was crying, of course," she added.
Beau is a John Burroughs School grad, class of 1995, who studied fine arts at Columbia University -- "You ought to see him paint," said his mother. He got his B.A. from Columbia in 1999 and an M.F.A. in playwriting from the university's School of the Arts in 2003.
He was nominated today for Best Adapted Screenplay with George Clooney and Grant Heslov for "Ides of March," which is based on Beau's play "Farragut North."
The original script for the play won the 2005 Dayton Playhouse FutureFest, which is a festival of new plays. It was first produced there and got rave reviews from critics and praise from audiences.
Not too long after it was produced, Beau got a call from an agent for Clooney saying the actor wanted to buy the rights to the screenplay. Clooney directed the film, in which he stars along with Ryan Gosling, Evan Rachel Wood, Phillip Seymour Hoffman, Paul Giamatti and Marisa Tomei.
The trio was also nominated for a Golden Globe for Best Screenplay but lost to Woody Allen for "Midnight in Paris."
Nancy Willimon said Beau, who is the elder of two sons, "has always been our renaissance child." She said she and her husband, an attorney and retired Navy captain, aren't sure if they will be attending the Academy Awards ceremony on Feb. 26 at the Kodak Theatre in Hollywood.
"It will depend on what Beau wants," she said, adding, "I'd probably be able to see it better sitting in my living room."