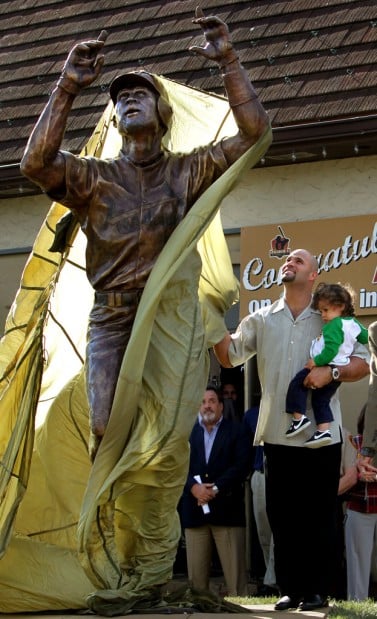 Today's front-page story about the statue of Albert Pujols tells how an anonymous donor paid for the statue because of his admiration for the Cardinals slugger. The headline reads: Statue borne of admiration. (The online version has a different headline.)
"Borne" is a form of the verb "to bear," which has many meanings. Two definitions, from Webster's New World College Dictionary, Fourth Edition, seem to be applicable here:
-- 3. To give birth to: the passive past participle in this sense is born when by does not follow
-- 4. To bring forth; produce or yield
Using these definitions, the wording "borne of" in the headline was incorrect. It should have been "born of" or "borne by." The first one is the better choice.
---