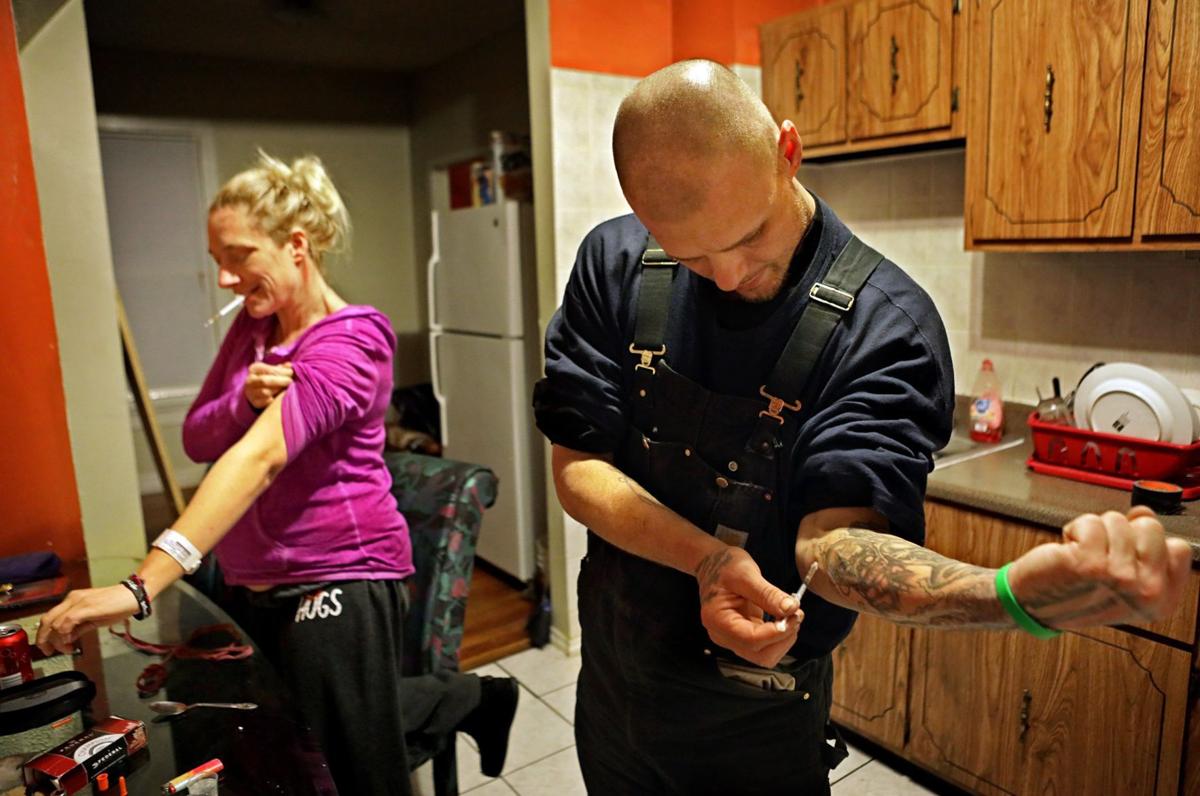 Understandably, the Post-Dispatch is getting questions regarding the circumstances in which the photos were taken. Was it staged? What is our role when we see someone shoot up? Did we ask them to shoot up for us?
Photographer David Carson and reporter Jesse Bogan met Johnston and Skinner while reporting for the story. From the beginning, they were transparent about their purpose, explaining that their story and photos of them would be published. Ground rules were also laid down. Carson and Bogan could not give any money, or car rides or help in any way to secure drugs.
Skinner said they should interview him because heroin has ruined his life. Later, he and Johnston invited Carson and Bogan inside to talk further. As the discussion continued, Skinner shot up. Johnston, who explained she was on methadone, then shot up as well. Skinner details his experiences here: https://tinyurl.com/stlheroinA021917
Carson and Bogan did not ask them to take any drugs. It is a shocking moment, but it is not staged or coerced. It is much worse. If you are an addict, it is normal. By his own description, Skinner shoots up multiple times every day, given the chance. Johnston explained why she shot up in a video interview: https://tinyurl.com/stlheroinB021917
After seeing Johnston shoot up, Carson offered to get her information where pregnant addicts can get help. When they met a second time, Carson brought the contact information for those programs. Johnston said she knew about them because this was her third methadone pregnancy.
Reporting on heroin usage is a particularly important story because it is present throughout our homes and schools. It is destroying hundreds of families in our region. The numbers of deaths are alarming, but also mostly invisible. The story and photos tackle the problem head-on, laying bare heroin usage openly and bluntly.
Lynden Steele is the assistant managing editor for photography for the St. Louis Post-Dispatch.