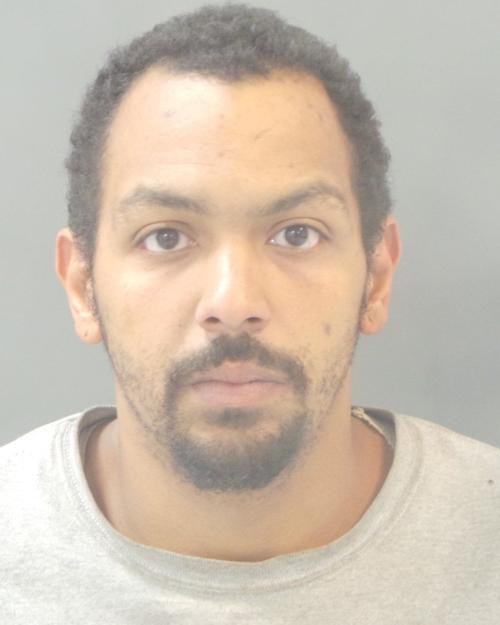 The finger wasn't loaded, but it hit the target anyway.
When Mark Dino Russo witnessed an out-of-control car careen into two people last week — and then noticed the driver apparently trying to sneak away — he raised an empty hand, pointed his index finger at the driver and yelled, "Stop, (bad person), or I'll shoot."
The incident occurred in the 3100 block of McCausland Avenue, near Francis R. Slay Park, south of the Arsenal Street bridge over River Des Peres.
Russo, 61, of the Affton area in south St. Louis County, said that about 8:45 p.m. Sept. 26, he was stopped at the light on Canterbury Avenue, waiting to turn onto McCausland.
"And I just saw this car, a black sedan, coming fast, with its lights off, north on McCausland. And it hit a curb, went up in the air and rolled, and I think it hit a telephone pole," he said. (Police report that damage was done to an Ameren utility pole.)
Russo said right before the crash, while he was waiting at the light, he noticed a woman on a path near the park. "After the car crashed, there was all kinds of dust and debris flying in the air, and I wondered about her," he said.
Russo drove across McCausland into the park's lot, got out of his truck and saw the woman lying on the ground.
"She wasn't moving and some other people (already in the park) were saying it didn't look good," he said.
But as the crowd grew , Russo said, he looked toward the wrecked car and noticed a young man on a cellphone walking away from the wreck and moving across the park's ball field.
"From the quick look I got (of the driver), it looked like him," Russo said. "I have no idea if he was thrown from the car, or climbed out or what. He was walking away, heading toward River Des Peres," Russo said.
"I just had a feeling he was going to run away. And I just decided I wasn't going to let him."
Sure enough, Russo said, "when he got about 150 feet away, he started to break into a run."
So Russo first yelled "hey" at the suspect, who stopped and turned to look at Russo. That's when Russo, standing behind the open door of his truck, drew his deceptive digit and yelled his command.
Surprising even Russo, the stunt took the wind out of the would-be runner's sails. "He stopped and put his hands in the air and started walking back. Then I told him to get back by his car, and he did that, too," he said.
Jeremy Stockert, 33, of St. Louis, was arrested at the scene, St. Louis police said.
Court records show that Stockert was cited for several ordinance violations, including leaving the scene of an accident and careless and reckless driving. He also was ticketed for driving without a license, insurance or valid license plates.
Injuries to two victims were not as serious as Russo first feared, although both were taken by ambulance to a hospital.
A woman had a cut on her head and a man suffered a leg injury. Both were classified as minor injuries, police said.
The incident report police released does not contain witness statements. A police source told the Post-Dispatch that the witness reports do not mention Russo's feint.
When told of that fact, Russo said, "Well, he wasn't going to return to the scene on his own. I'm not trying to cause any trouble, but I have no doubt that that guy was going to run."
Russo said he told an officer at the scene about his actions, and then repeated it to another officer who called an hour after the accident to take Russo's statement.
Russo conceded that his actions ultimately put himself in danger, something friends and relatives pointed out in the days following the incident.
"I know, what if he'd had a gun? But I didn't think of that at the time," said Russo, who has a daughter.