As anyone who knows St. Louis knows, no wind is ill enough to keep the Cardinal faithful away from opening day.
After two COVID-impacted season openers — one with no fans in the stadium, one with reduced attendance — the sellout throngs of tailgaters and team-faithfuls showed up Thursday at Busch Stadium for the region's unofficial holiday.
And the earlier, the better.
St. Louis Cardinals fans on April 7, 2022, talk about the thrill of opening day and make predictions about the game's outcome.
"We got here about 8 o'clock or so," said Rob Orr of O'Fallon, Missouri. "And it's not that bad of a day, well, except for that wind."
By 10:30 a.m., Orr was dropping bratwursts on a grill to get them browned and ready so he could serve lunch to his crew of about 60 people who have been tailgating on opening day for the past 20 years.
"Got about 100 of them," he said of the sausages, as the steroidal winds rapidly wafted their aroma north up Eighth Street.
Orr pointed out that his gang's active eating was taking place about 50 feet to his left, where buddy Dave Marr was whipping up breakfast for his gang.
"Got 4 pounds of sausage, 3 pounds of bacon, three dozen eggs or so," Orr said, failing to mention the onions, mushrooms and green peppers at the ready.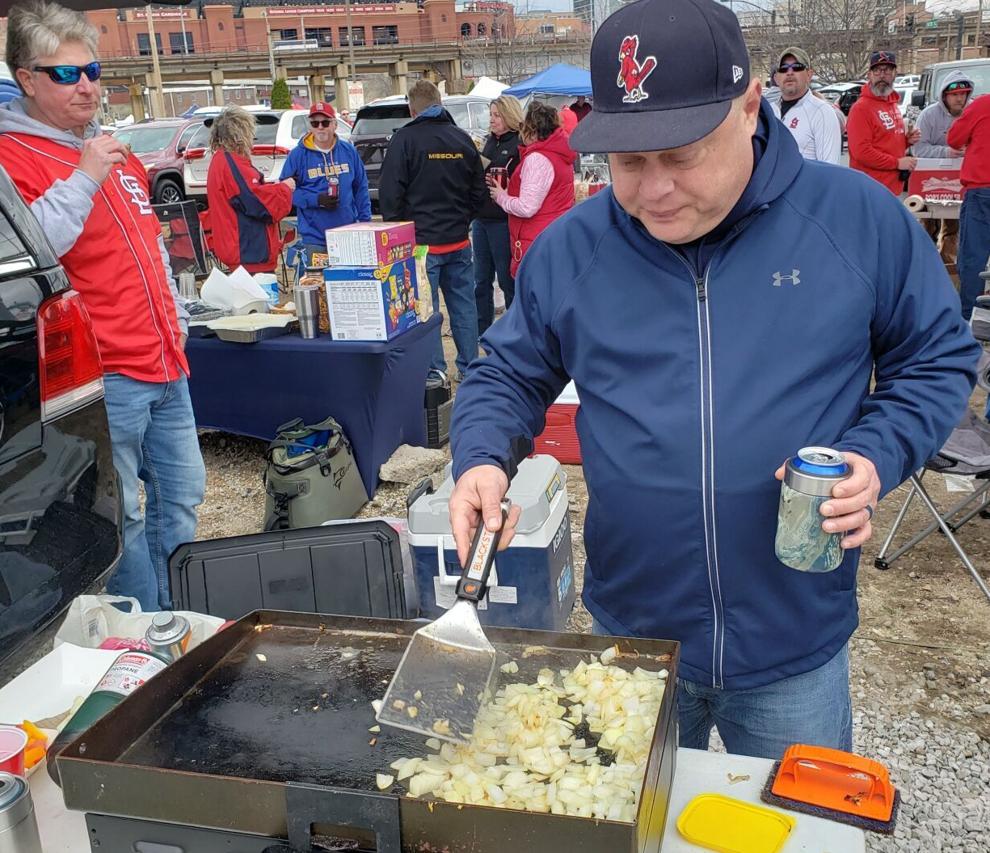 "And we'll go through most all of it," he said.
And to brag about how prepared his crew was for a day of the sporting life, Orr pointed out an SUV with the back hatch open and a television on the tailgate.
"And we got the Masters (golf tournament) on so we don't have to miss the opening round," he said with no small amount of pride.
As the O'Fallon foragers filled their stomachs, Travis Goodin of south St. Louis said the return of a fan favorite after an 11-year absence made the day even sweeter.
"Albert is back home," said Goodin, proudly wearing a well-worn Pujols No. 5 jersey for the game against the Pittsburgh Pirates.
This was no new purchase, he noted, as he pointed out blood and beer stains on the front and the worn cuffs and tail.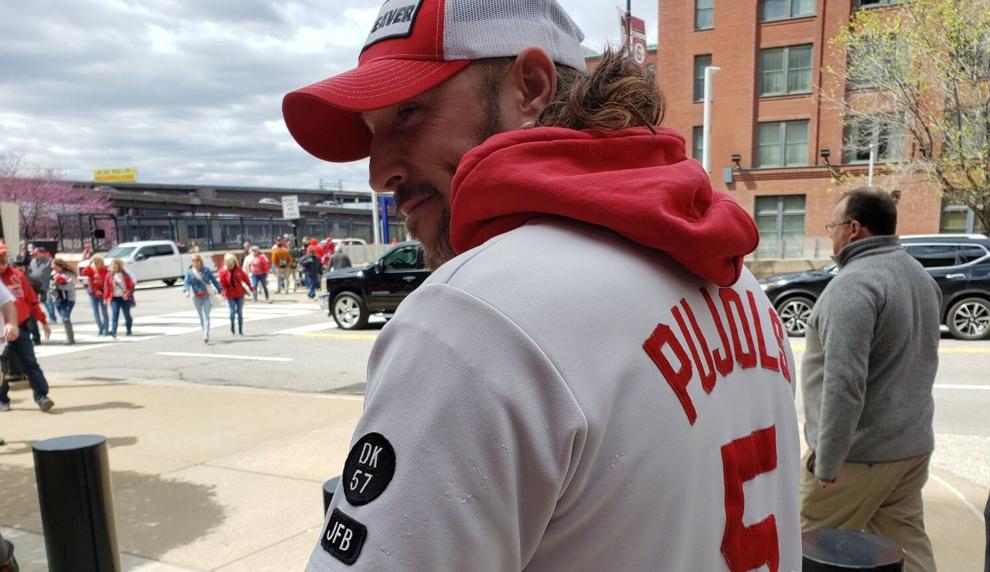 "It's 15 years old, at the very least," Goodin said of the jersey that bore black mourning patches for announcer Jack Buck (JFB) and pitcher Darryl Kile (DK57).
Goodin took pride in saying how he continued to wear the jersey even after Pujols left to join the California Angels in 2011.
"People would be yelling, 'You've got to burn that jersey.' And I was just like, 'No way, man.'
"This year is his last go-around, the last hurrah," Goodin said. "And it's going to be epic."
Speaking of epic achievements, Janet "Jan" Daniels of Florissant was bundled in layers to brave the blustery ballgame — her 65th consecutive home opener.
Labeling it a "holy day of obligation" in St. Louis, Daniels attended her first opener in 1958, against the Chicago Cubs, with her late husband, Dan Daniels.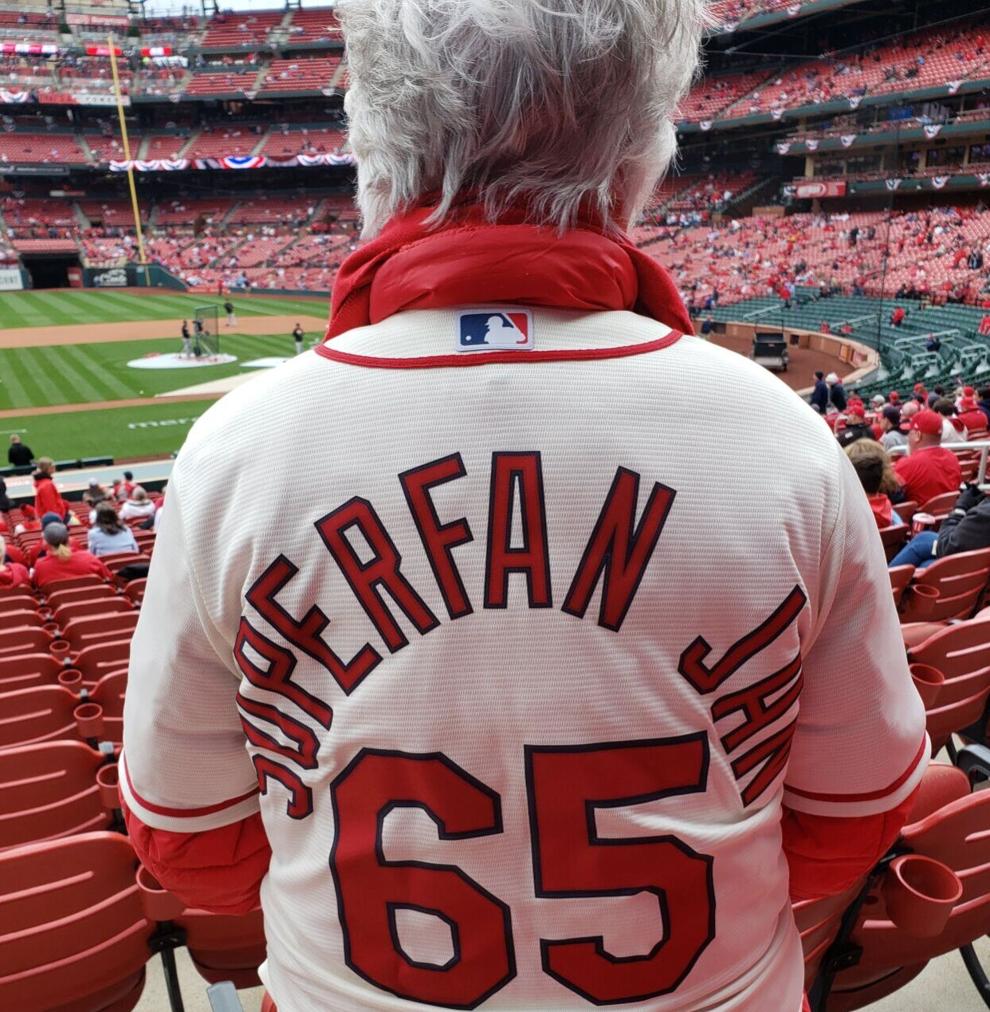 Her streak was almost derailed in 1960, she said, when she was "very pregnant" and feared she would go into labor at the game.
But it takes more than that to scratch Daniels from the lineup.
"I didn't even miss it during the COVID year," in 2020, when games were played before an empty house, she said.
"My son, Steve, and I came down and we set up chairs and listened on the radio," she explained. "And then I stuck my foot under the gate. So technically, I was in the stadium for the game."
Sporting a new "Superfan Jan No. 65" jersey, Daniels said she is especially looking forward to the 2022 season.
"With Waino (Adam Wainwright), (Yadier) Molina and Pujols all together, this is going to be special. And I love watching our young players too," she said. "This is going to be a special season."
The epic moment for Kevin Thomas, who for 30 years has been a Cardinal usher, actually will come on May 4.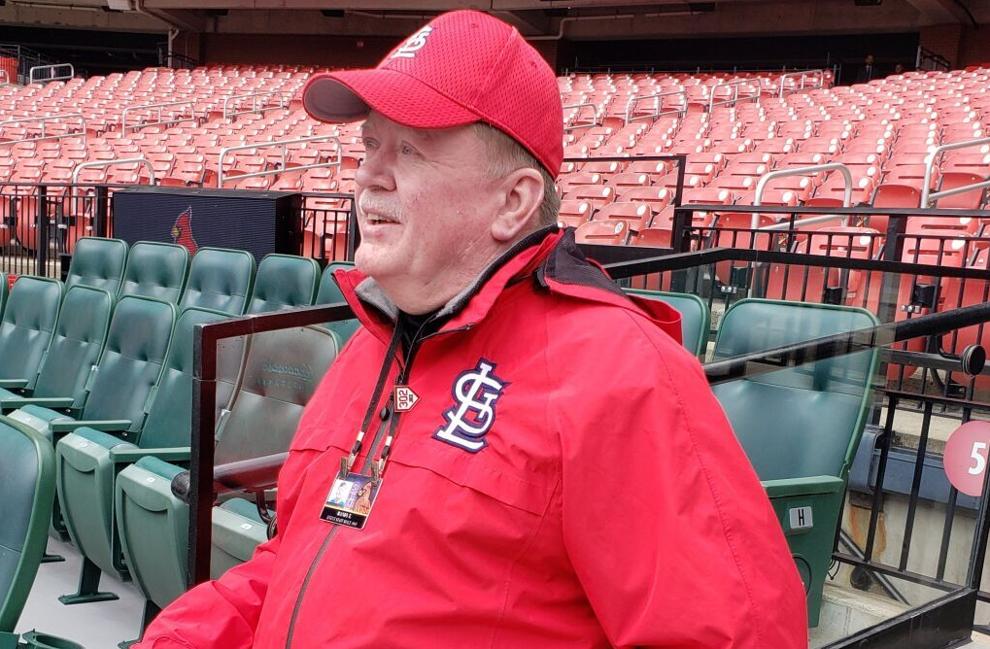 "That'll mark 20 years without missing a game," said Thomas, a well-known order-keeper in the sections behind home plate.
"I love my job because you can see something new every day at every game, though I don't love it quite as much when it's 100 degrees out or when it's raining and you don't know how long the game will be delayed," he said.
When hit with the pro forma query of why he loves his job, he responded with a word trio that spoke aptly for Cardinal Nation: "Hey, it's baseball."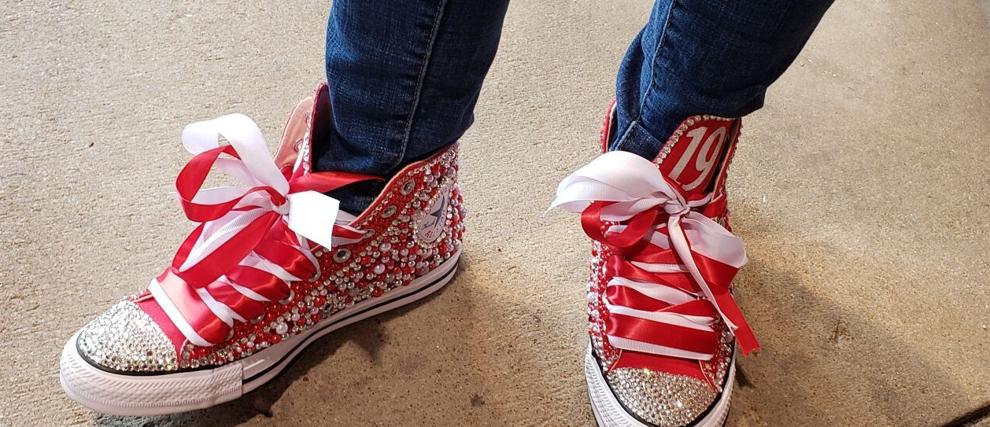 St. Louis Mayor Tishaura O. Jones, decked out in tricked-out "Chucks" (Converse Chuck Taylor high-tops for the unaware), checked in at the stadium about 2:30.
As her security detail quickly ushered her to her seat, Jones said opening day "is a big day for St. Louis. It's a big day."
Photos: For fans, Cardinals' opening day is an unofficial holiday
St. Louis Cardinals 2022 opening day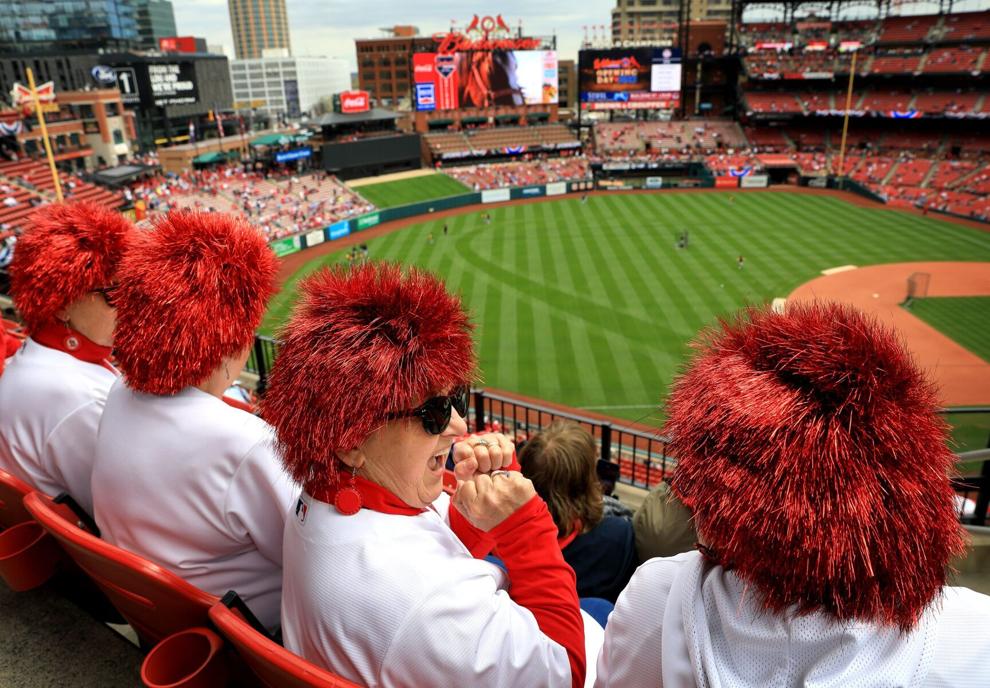 Cardinals open their season at Busch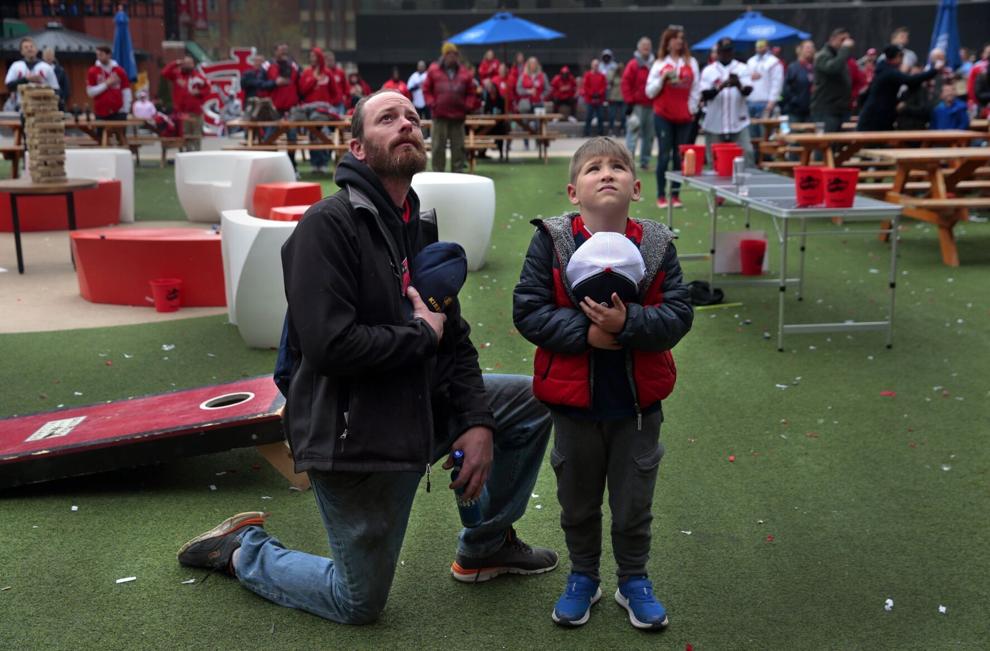 Cardinals open their season at Busch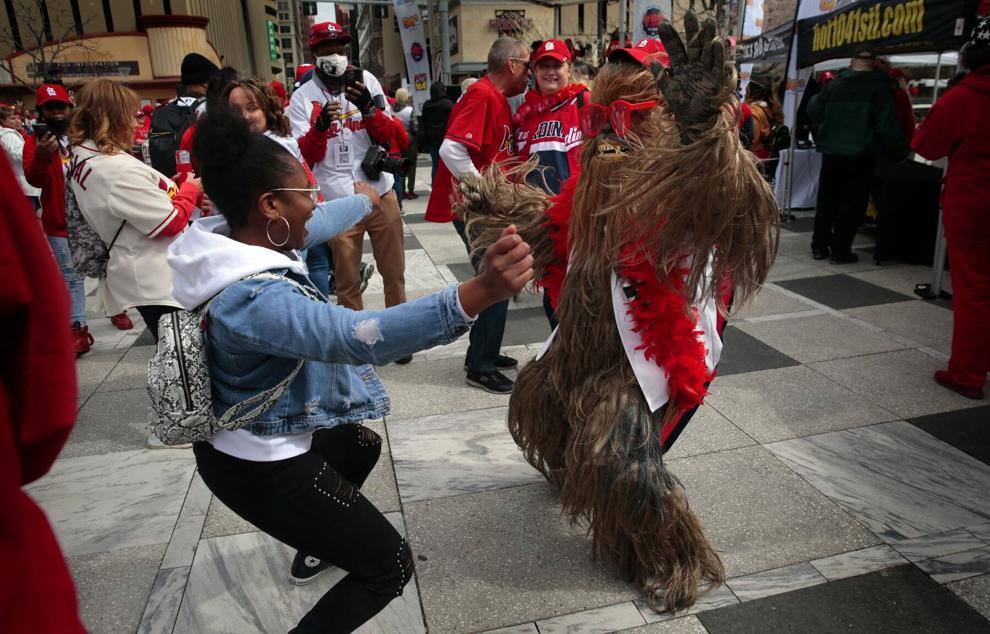 Play Ball on opening day at Busch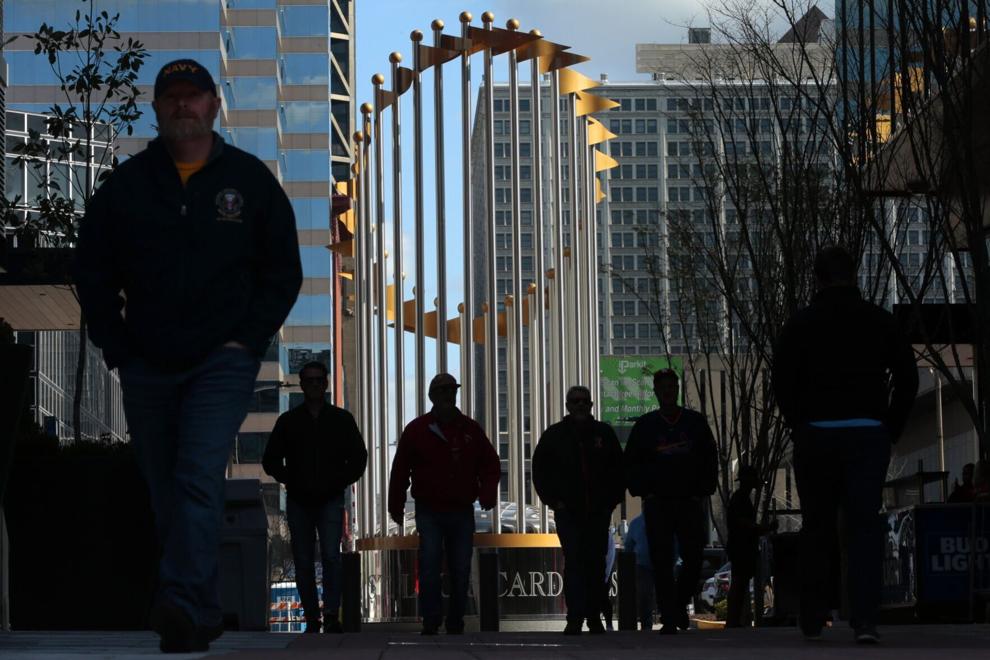 Play Ball on opening day at Busch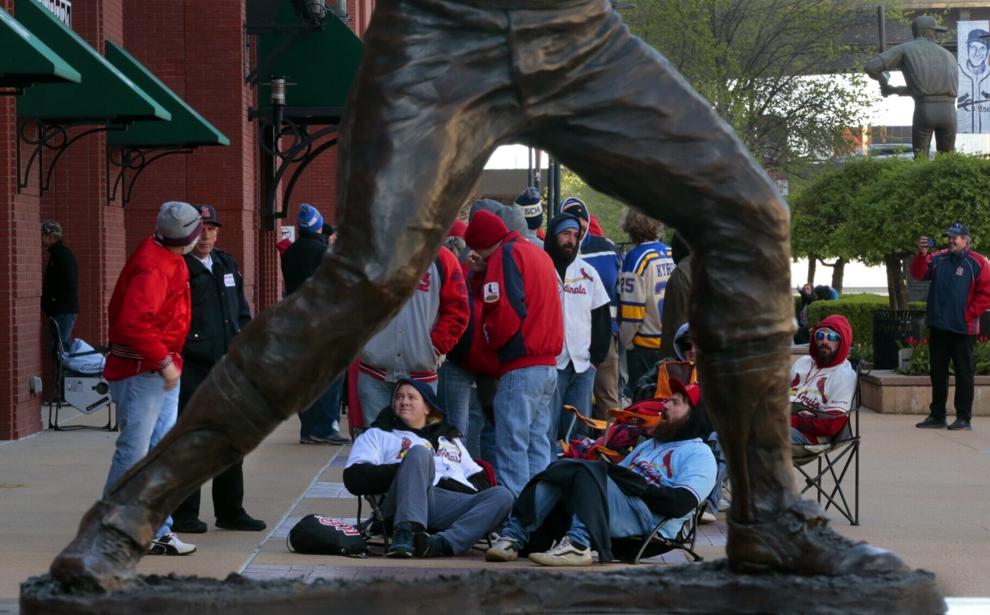 Cardinals open their season at Busch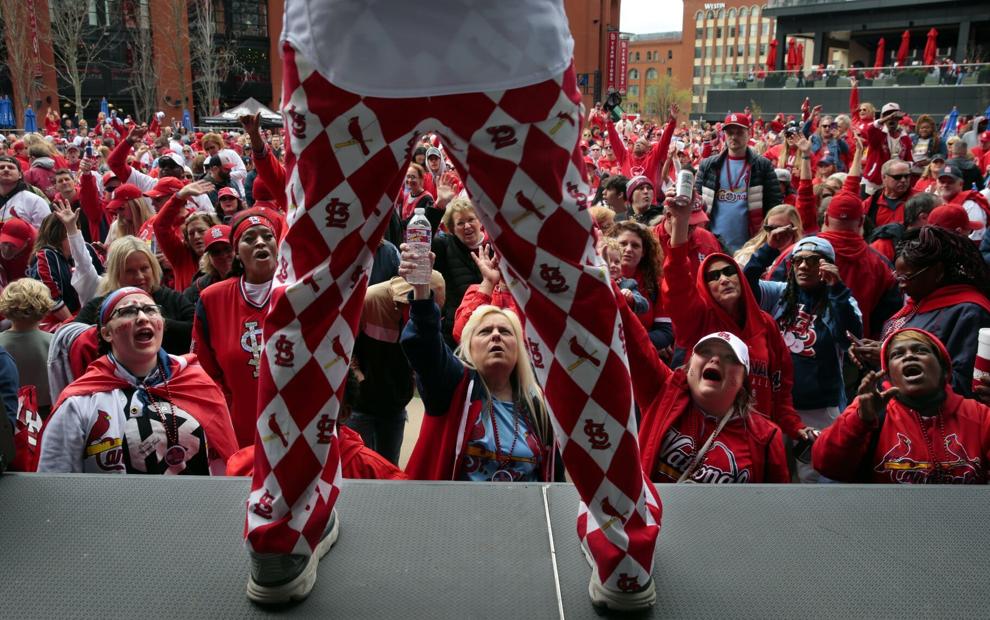 Cardinals open their season at Busch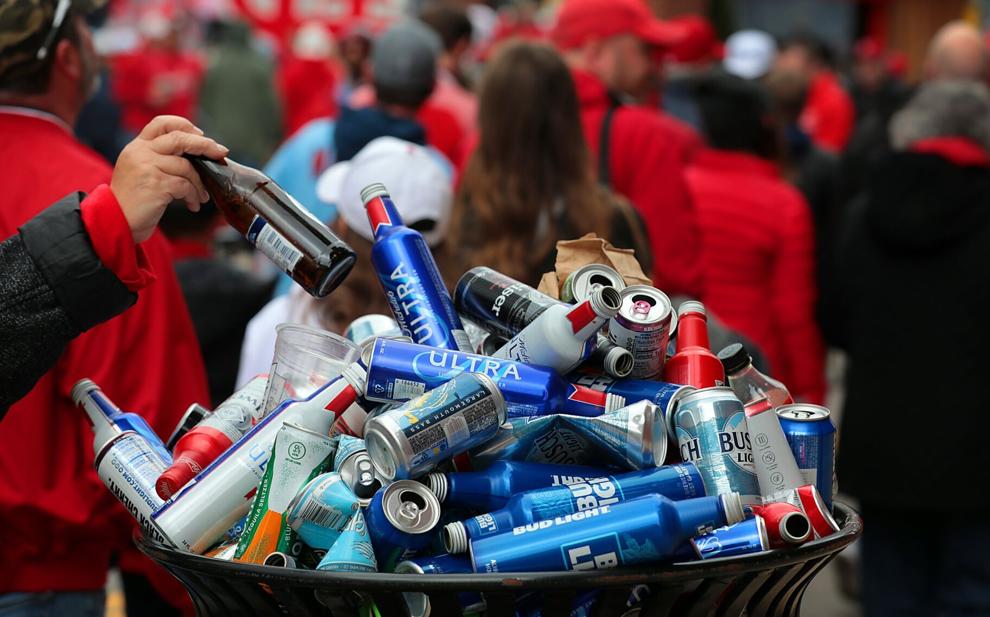 Cardinals open their season at Busch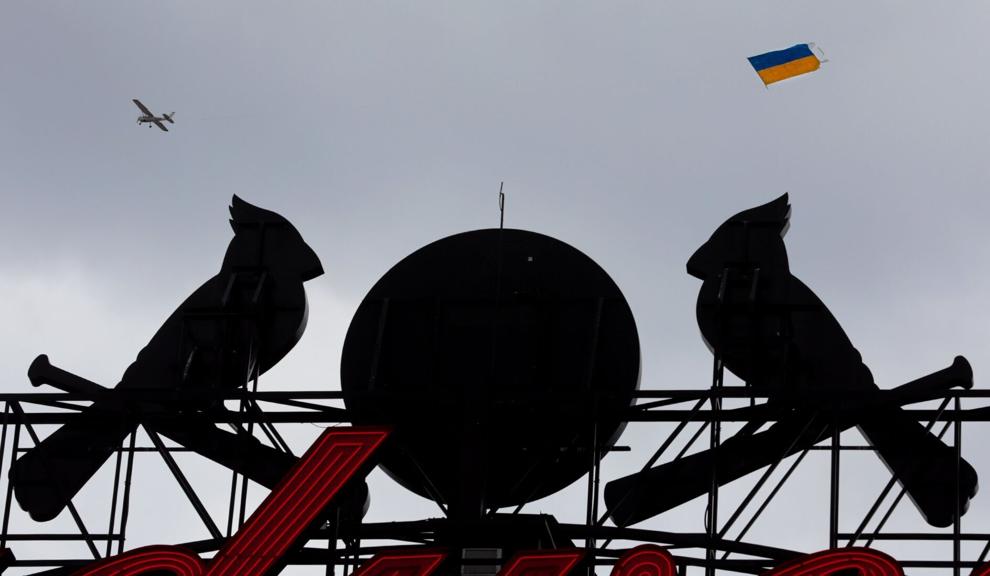 Cardinals open their season at Busch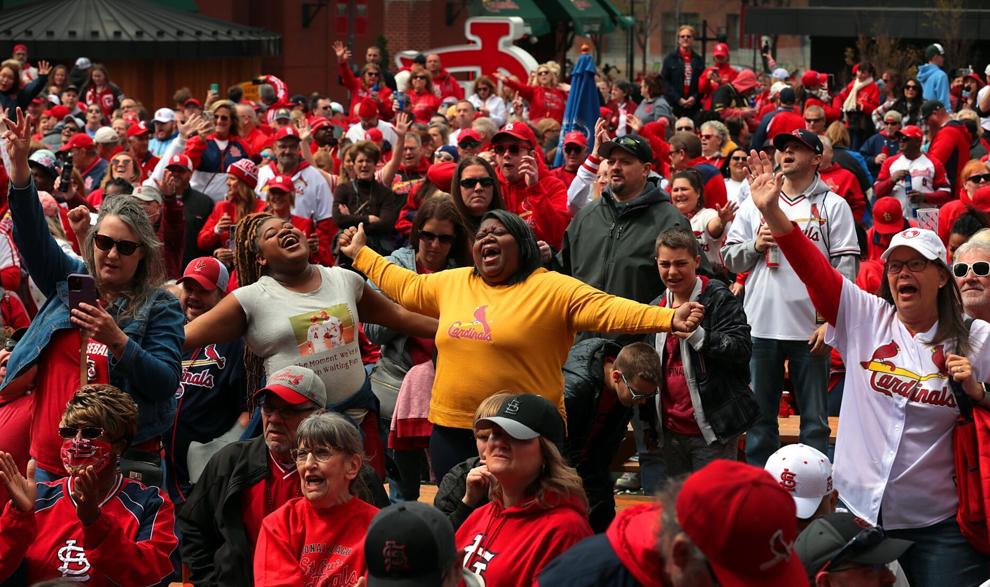 Cardinals host opening day at Busch Stadium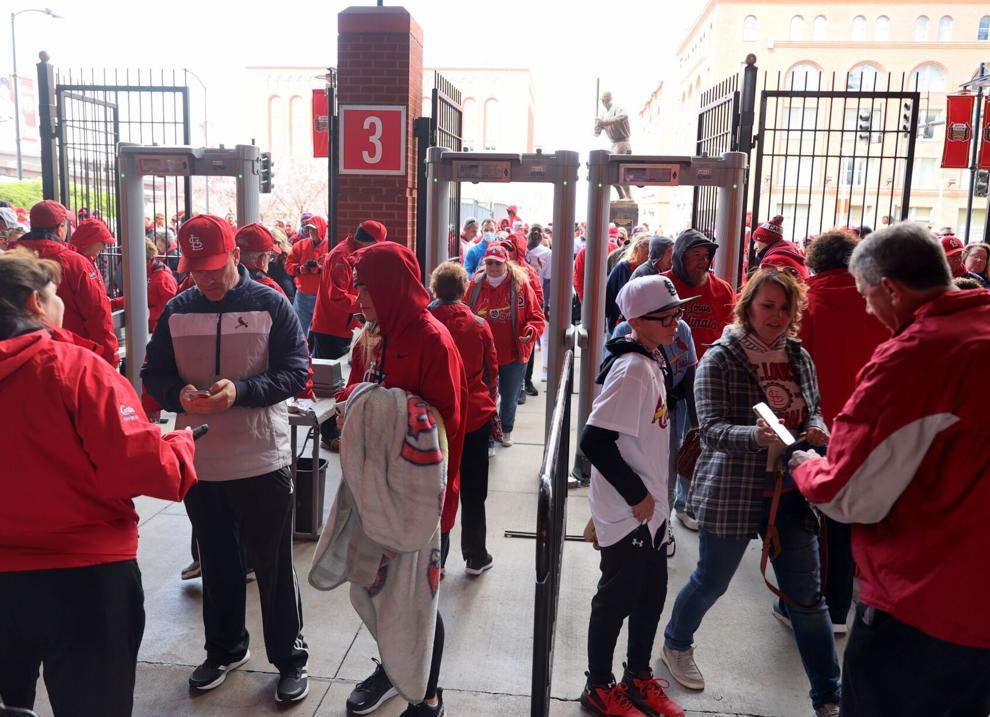 Cardinals host opening day at Busch Stadium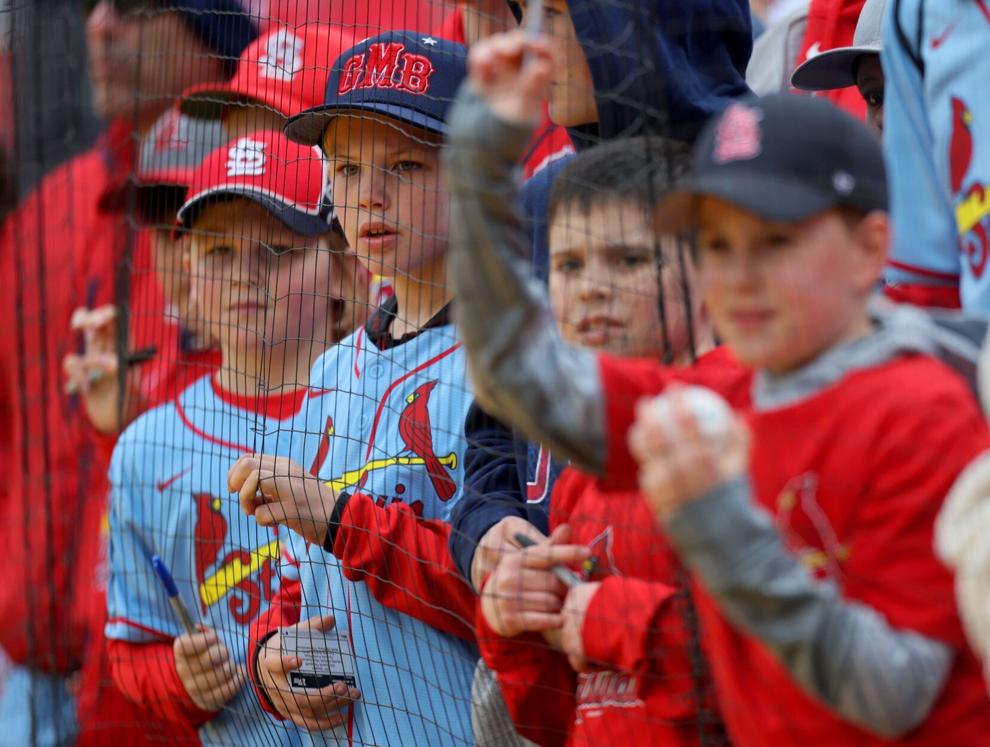 Cardinals open their season at Busch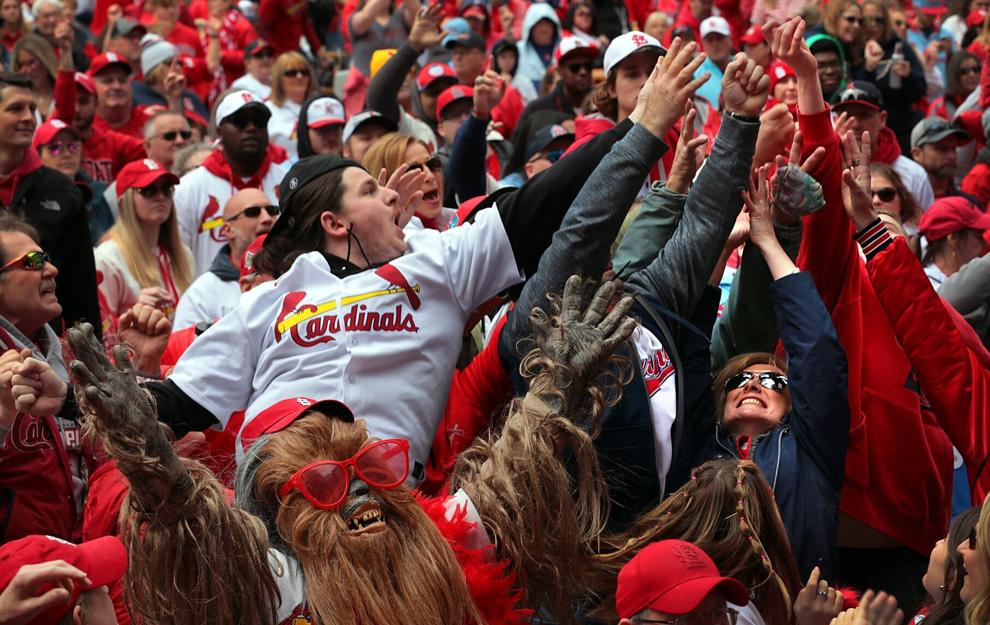 Cardinals open their season at Busch
Cardinals open their season at Busch
Cardinals open their season at Busch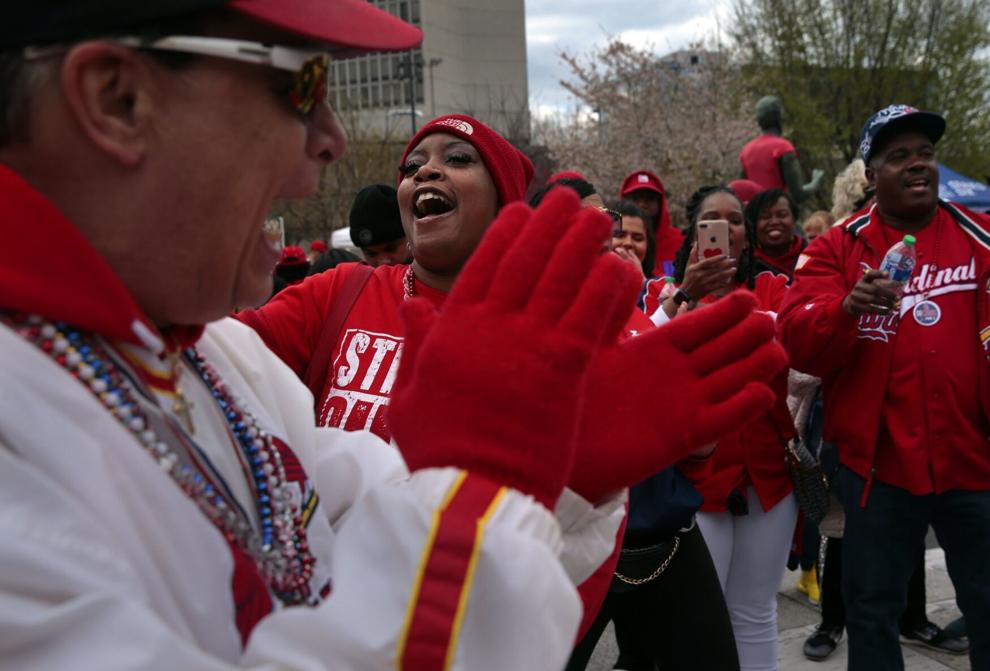 Ten Hochman: What Cardinals opening day means to St. Louis, especially in 2022
Cardinals open their season at Busch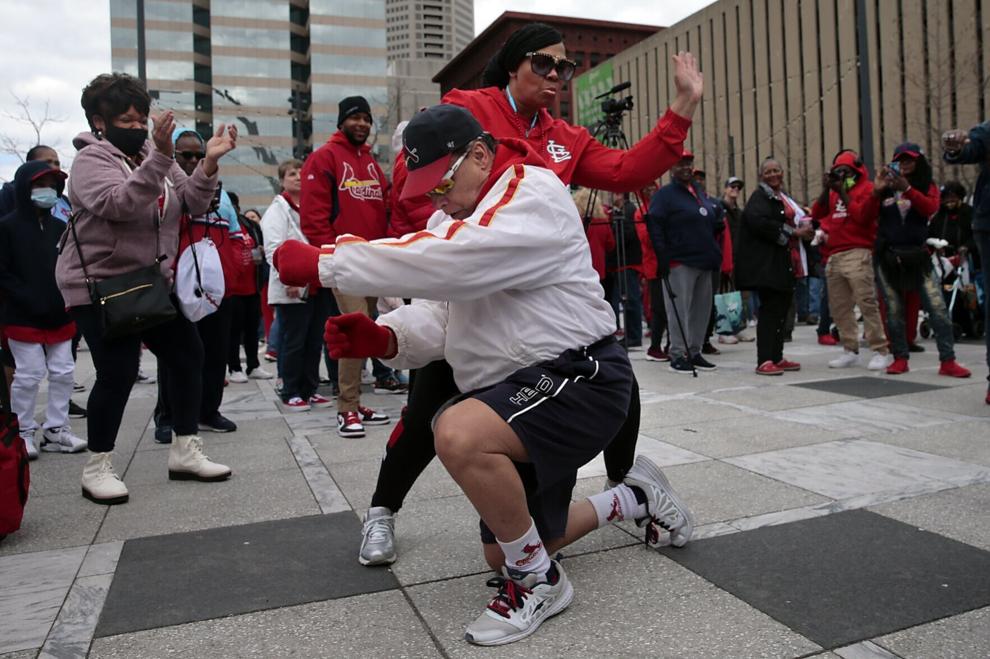 Cardinals open their season at Busch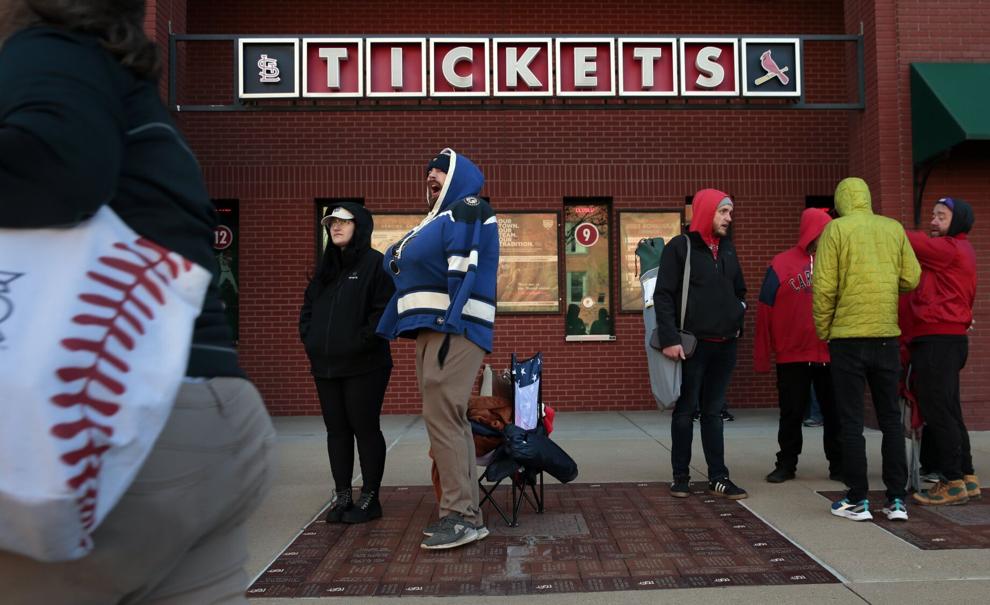 Play Ball on opening day at Busch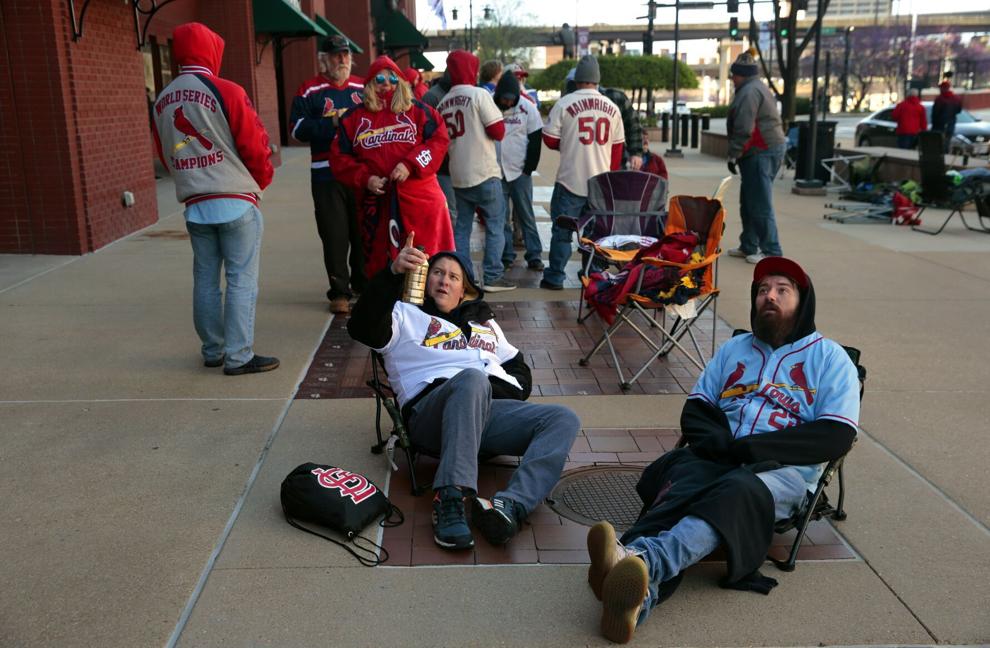 Play Ball on opening day at Busch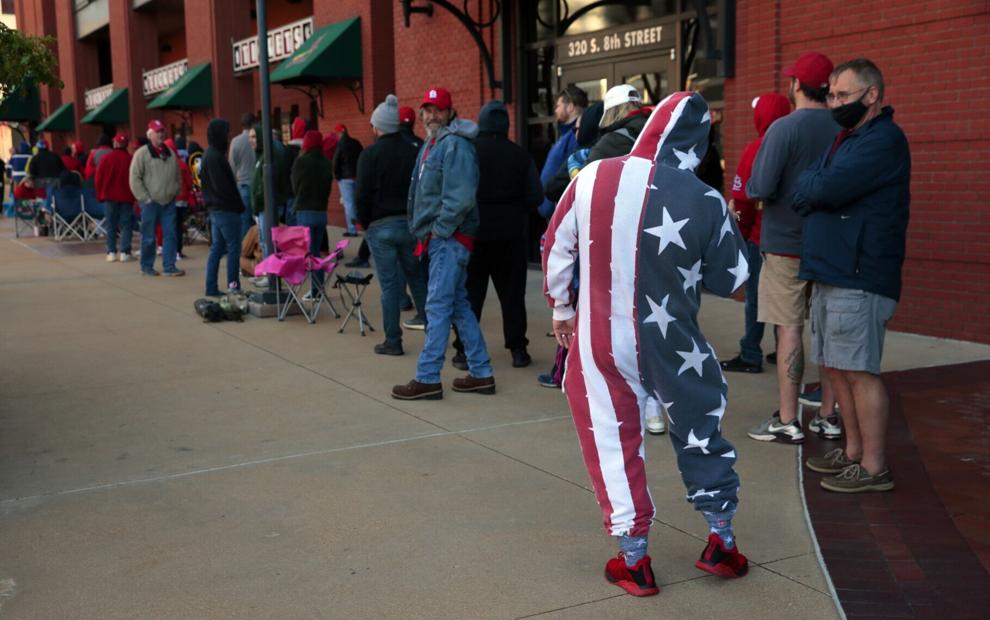 Early tailgaters, opening day Cardinals baseball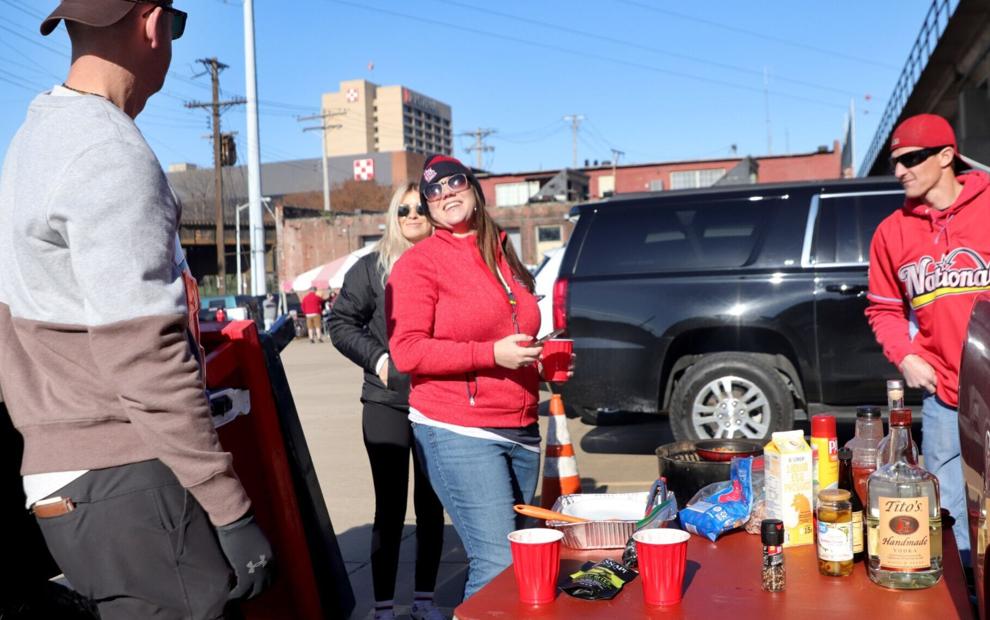 Cardinals open their season at Busch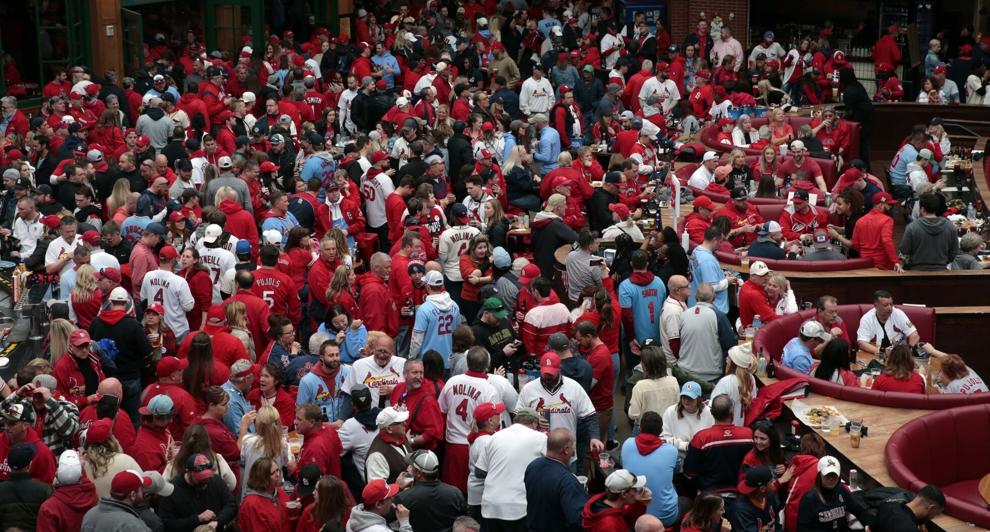 Cardinals open their season at Busch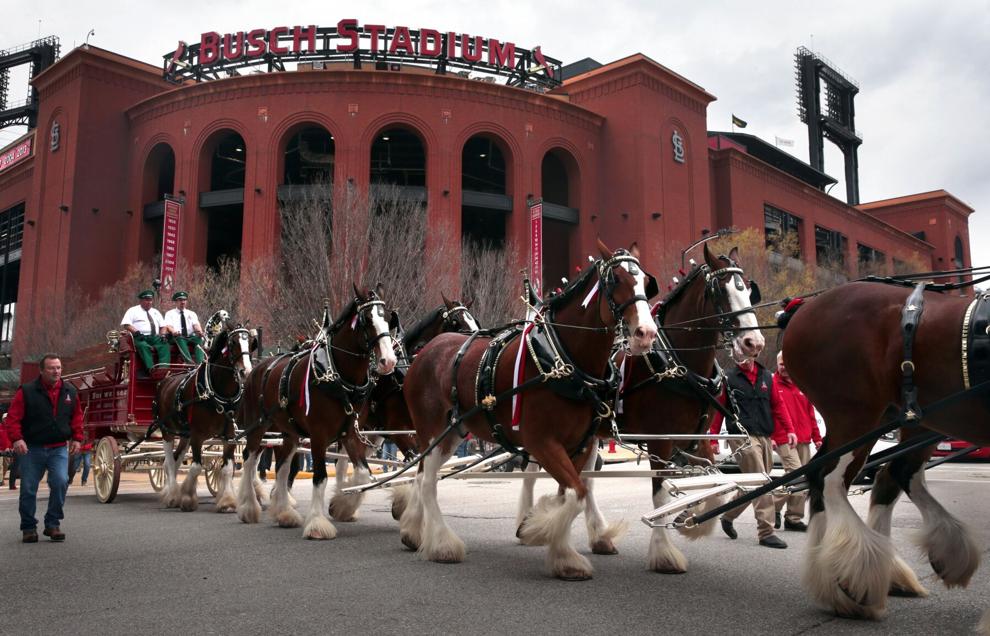 Cardinals open their season at Busch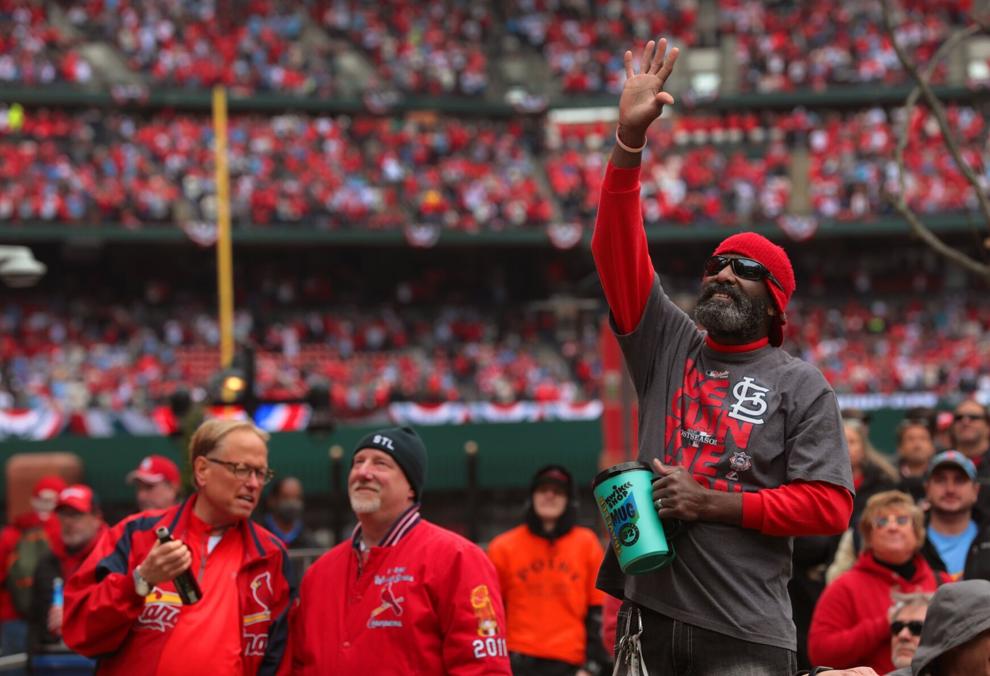 St. Louis Cardinals opening day 2022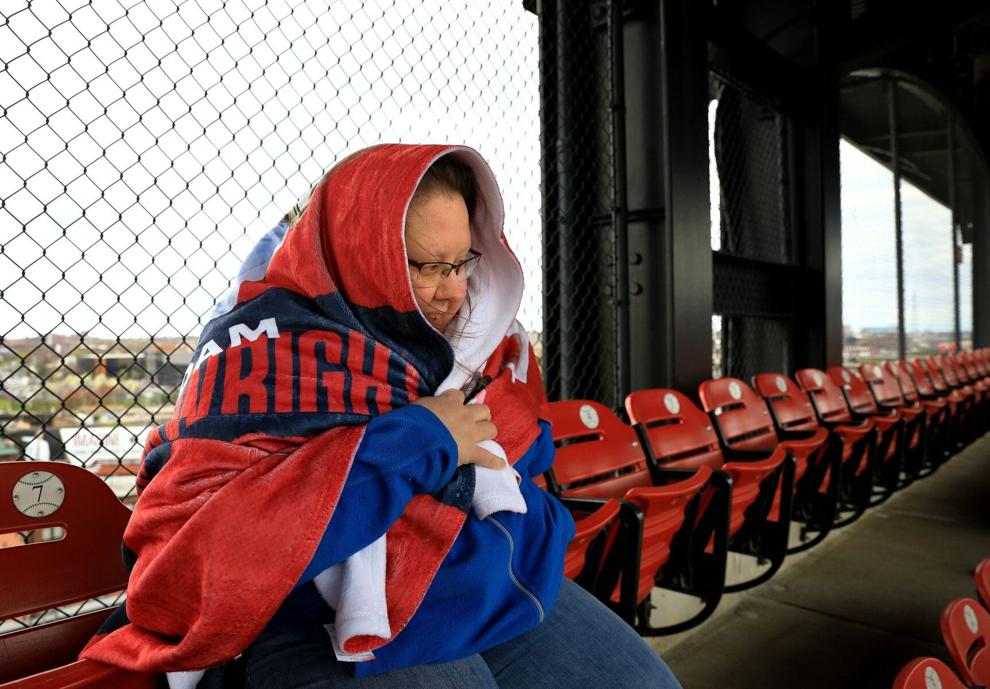 St. Louis Cardinals opening day 2022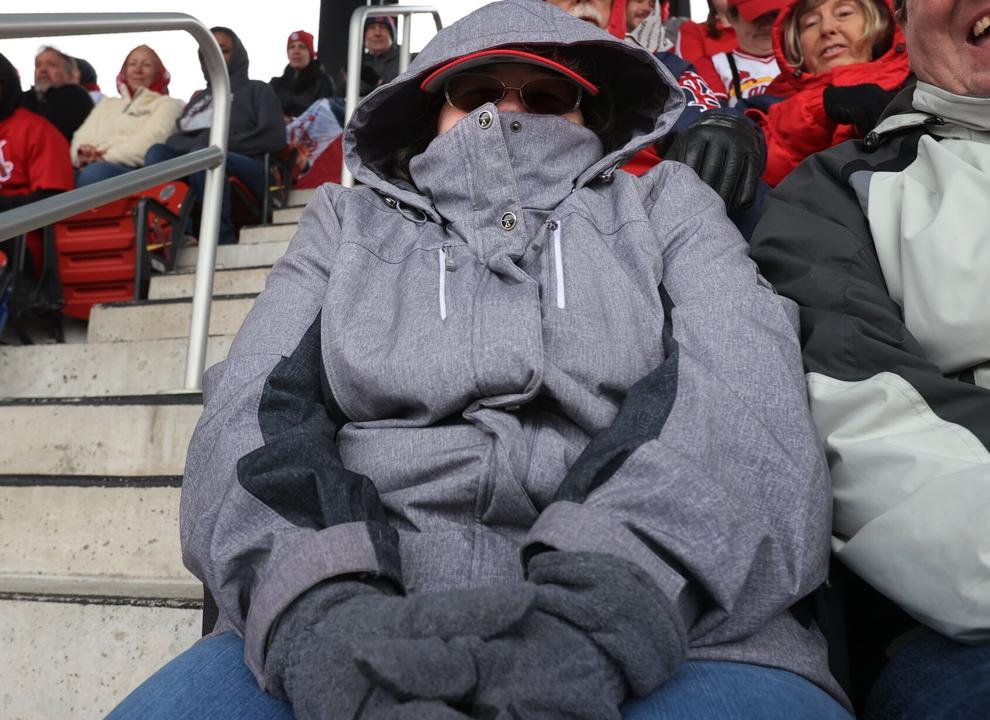 St. Louis Cardinals opening day 2022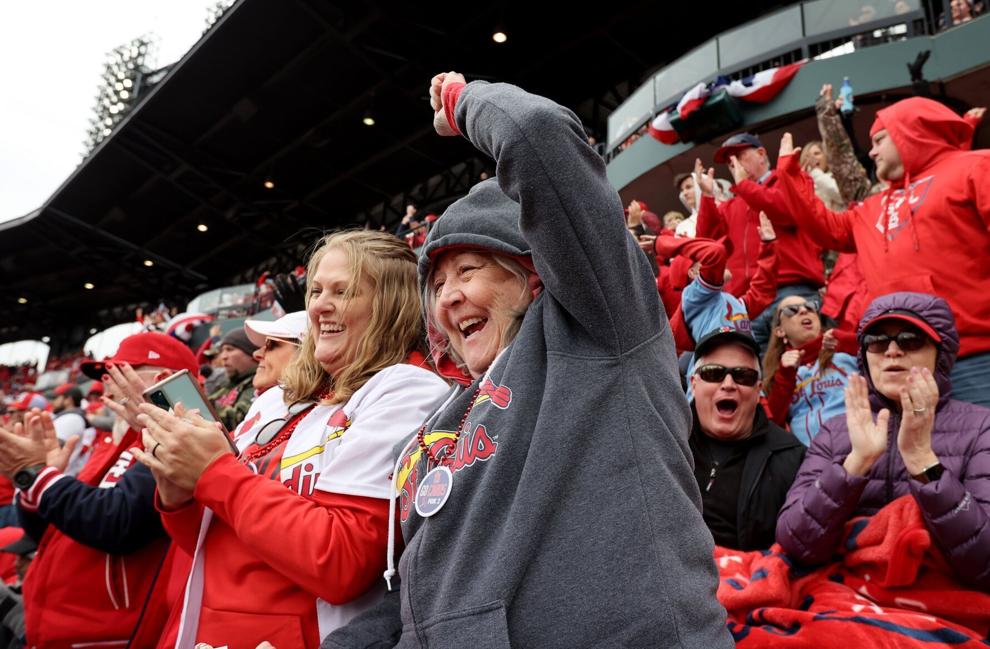 St. Louis Cardinals opening day 2022
St. Louis Cardinals 2022 opening day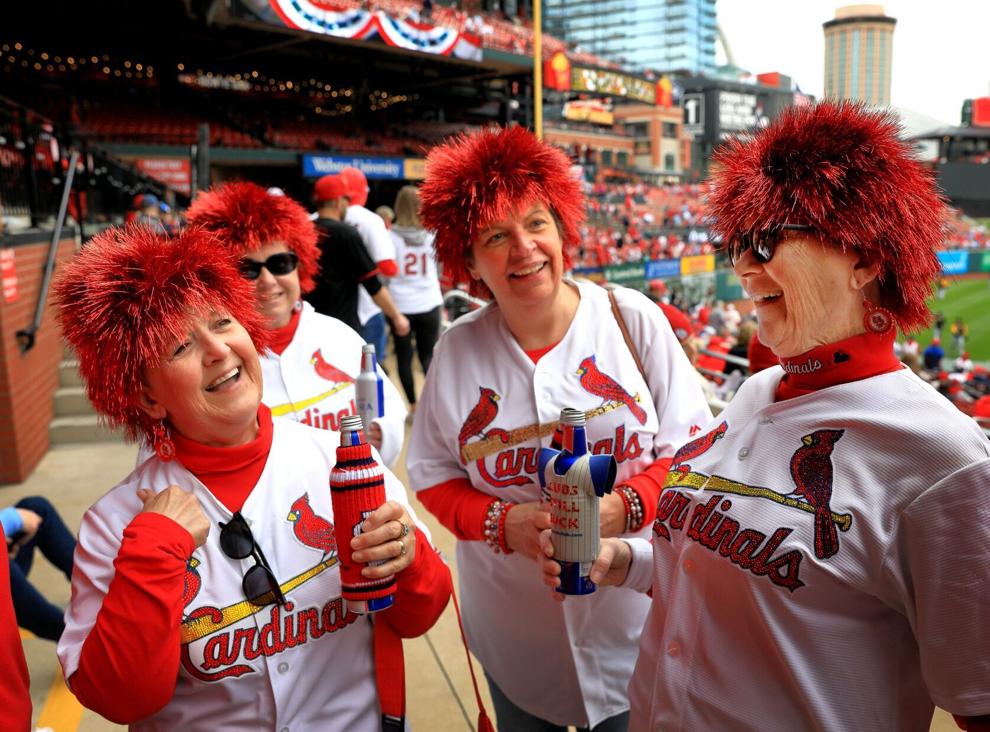 St. Louis Cardinals 2022 opening day