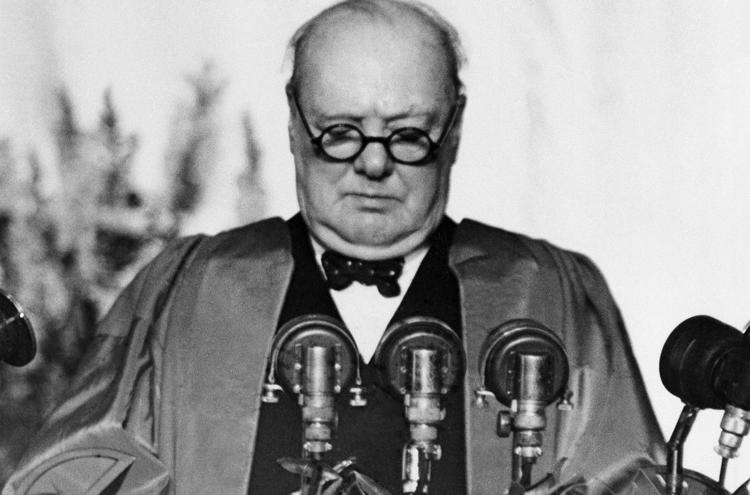 The church is on the Fulton, Mo., campus, where British Prime Minister Winston Churchill delivered his famous "Iron Curtain" speech in 1946, and is home to the National Churchill Museum.
The church was destroyed by the Great Fire of London in 1666 and then rebuilt by Christopher Wren. Severely damaged during the London Blitz of World War II, it was slated for demolition until Westminster bought it and moved it to Fulton in the 1960s.
Saturday's event was highlighted by the reading of a letter from Prince Charles, who said the church "represents the essence of the human spirit and our unique ability to overcome tragedy." (He signed it simply "Charles.")
As part of the anniversary soiree, three STLers were named as Churchill Fellows: Brock Ayers of Wells Fargo Advisors; James F. Bennett of the Dowd Bennett law firm; and Ken Murer of Automotive Product Consultants Inc.
Several Churchill descendants attended the celebration: granddaughters Edwina Sandys and Emma Soames, and great-grandsons Duncan Sandys and Jack Churchill.