STL could suffer its first big loss of the year to Atlanta, as word emerges that KMOV (Channel 4) news anchor Courtney Bryant is headed out, and likely south.
Bryant is the co-anchor, with Steve Savard, of the station's main newscasts at 6 p.m. and 10 p.m.
While Bryant's destination is still a rumor, her departure is a fact.
"All I can say right now is that she will be leaving us at the end of the year," station general manager Mike Murphy said, then declined to comment further.
Bryant was unavailable Monday for comment.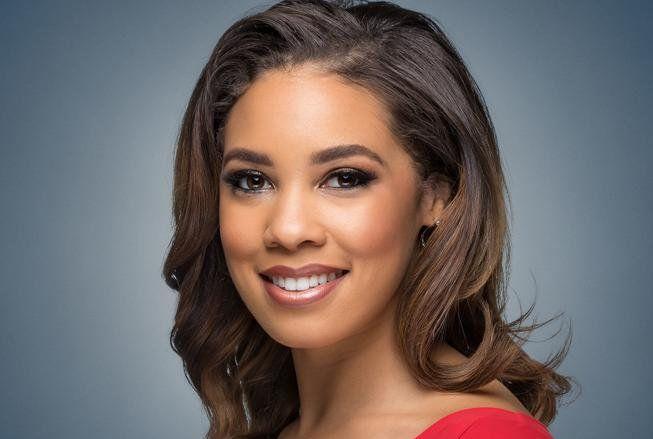 California-native Bryant, who also anchors the 5 p.m. cast with Claire Kellett, started at the station in September 2015. By June 2016, Bryant had worked her way up to co-anchoring the main newscasts.
If KMOV does lose Bryant to Atlanta, it won't be the first time the station watched a main anchor take the Gateway-to-Peachtree route.
In June 2015, main co-anchor Sharon Reed ankled Channel 4 to fill a similar chair at WGCL (Channel 46) in Atlanta. The general manager who hired Reed away was Mark Pimentel, who had left as KMOV's top exec in December 2014.
Coincidentally, it was Reed's departure that ultimately opened the door for Bryant:
When Reed was hired in 2012 to replace Vickie Newton on the main newscasts, STL native Jasmine Huda was the other top contender. Although Huda didn't land the prime job, KMOV gave her a new three-year deal and made her the anchor at 5 p.m.
Then when Reed left in June 2015 for Atlanta, Huda filled in during the main casts and was expected to be named to the position.
Surprisingly, KMOV chose Alissa Reitmeier, also an STL native, who had been at the station for about 16 months. Huda quit the station and in January 2016, was hired by KTVI (Channel 2) to anchor its then-new 11 p.m. weekday newscast.
Then even more unexpected, Reitmeier quit KMOV in June 2016, after less than nine months on the job, and moved to Alabama.
To replace Reitmeier, KMOV started using Bryant on the main newscasts.