In a move reported Monday by this bureau, St. Louis Mayor Lyda Krewson has appointed former KSDK (Channel 5) reporter Jacob Long as her new communications director.
Long will make $80,000 a year and will start his new gig on Monday. His predecessor, Koran Addo, was being paid $80,782 annually.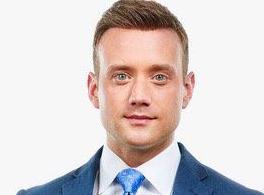 In a statement, Krewson said Long would be "a trusted and accessible source of information for the public and press."
Long and KSDK called it quits last week, with Long's departure being announced in a one-sentence inter-office email.
A Granite City native, Long joined KSDK in 2015 as a general assignment reporter. In 2017, he took a job in Boston for a year before returning to the station in 2018 as an investigative reporter. He also has worked in Jacksonville, Florida, and Peoria, Illinois.
Addo, a former Post-Dispatch reporter, was one of Krewson's first hires when she took office in April 2017. He ankled Krewson's office to become communications director for the University of Chicago's Institute of Politics.