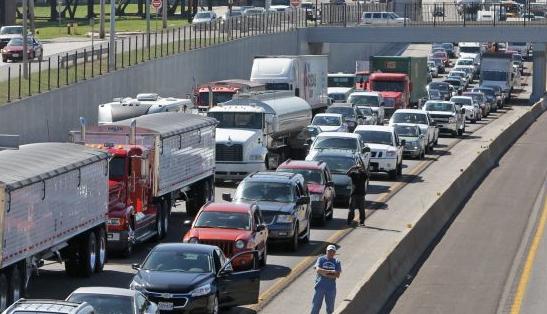 Any idea how much of our lives is spent in traffic?
If you live in this mighty metro, a little less than two days a year, according to one study.
And that's not bad at all.
According to Apartment Guide, STL is No. 51 out of the major U.S. metropolitan areas when it comes to most time, and money, spent stuck in traffic.
The average driver in this metro loses about 46 hours a year in congested traffic, said the study, which then factored in the cost of a gallon of gas to come up with a total "loss."
For STL, it was 46 hours a year and an average price of a gallon of gas being $2.27, which computed out to a monetary annual loss of $638.
Of our major neighbors, only Kansas City (59) and Memphis (60) fared better. And we are less jammed up than the drivers in Chicago (6), Nashville (27), Cincinnati (31), Indianapolis (41) and Louisville (46).
The five worst cities for traffic come as no surprise: Los Angeles, Seattle, Washington, New York and San Francisco.