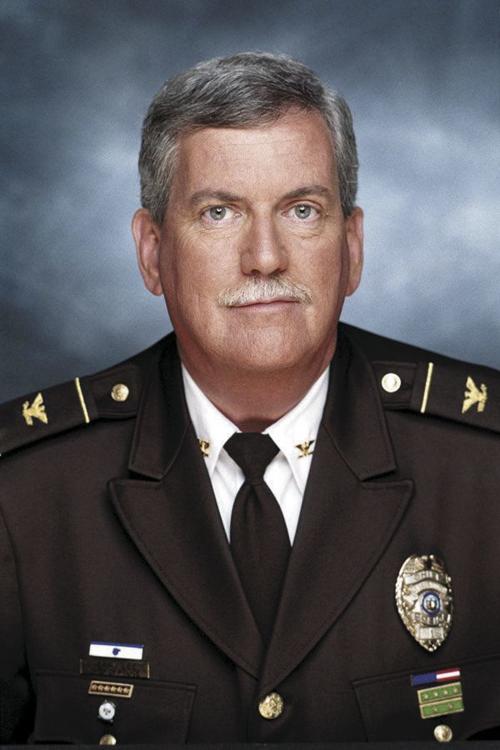 Jerry Lee, who headed both the St. Louis County Police and the Missouri Department of Public Safety in his 44-year career in law enforcement, died Friday (Nov. 22, 2019) after a lengthy illness. He was 71.
"Chief Lee was deeply committed to the men and women of this department and the citizens of St. Louis County," current Chief Jon Belmar said in a statement.
"His years of dedicated service represent the genuine character Chief Lee possessed," Belmar's statement said.
Mr. Lee spent 39 years with the St. Louis County police, joining the force in 1970. He had a bachelor's degree from St. Louis University and was a graduate of the FBI National Academy.
Before being named chief in 2004, succeeding Ronald Battelle, Mr. Lee had served as commander of each of the department's three main divisions: criminal investigations, patrol and operational support.
Several years into his stint as chief, Mr. Lee became entangled in a feud with County Executive Charlie A. Dooley over police officers' salaries.
After Dooley appointed new police board members in what political observers portrayed as a move to oust him, Mr. Lee resigned in 2009. He was succeeded by Tim Fitch, who now is a county councilman.
But Mr. Lee did not leave the law-enforcement arena. In 2010, he was appointed by Gov. Jay Nixon to the St. Louis Board of Police Commissioners.
He resigned that post in 2011 when Nixon appointed Mr. Lee as director of the public safety department. He served in that position until 2014.
Mr. Lee also served on the boards of both the Backstoppers and Guns 'N Hoses charity organizations.
Funeral arrangements are pending through the Lupton Funeral Chapel, 7233 Delmar Boulevard, University City.