CLAYTON — St. Louis County Prosecuting Attorney Wesley Bell's office wants to spend $70,000 on a new vehicle for Bell, claiming that is "what other elected officials have done in years past."
"It was a higher-end model that McCulloch ordered," said Tim Swope, Bell's operations director, referring to former Prosecuting Attorney Robert P. McCulloch.
Swope's contention that Bell's new car order was the same as McCulloch's — made in front of a County Council budget committee two weeks ago — did not sit well with at least one person:
The former prosecutor, who lost to Bell in 2018, said that although he did buy a Chevrolet Tahoe SUV in 2016 for his use, for $45,000, it was not nearly as upgraded as Bell's new ride.
When asked about the upgrades for Bell's SUV, Swope noted that it was "for our boss," and that the upgrades were "a vehicle more appropriate" for an elected official.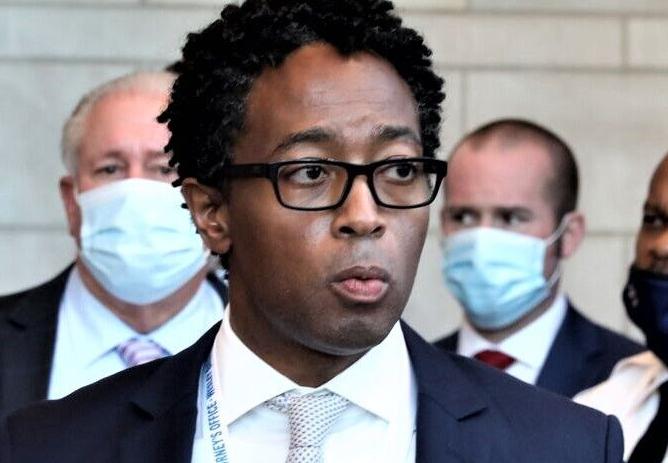 Bell's vehicle is a 2023 Ford Expedition Limited — upgraded three steps from the base model Expedition XL. Some of the special features include leather seats and trim and heated/ventilated captain's chairs in the front row.
"I bought mine for $45,000 or right around there," McCulloch said.
Currently, there are seven cars assigned to people in Bell's office: one for Bell, five for the top directors and one for investigators.
"We had six," McCulloch said, pointing to another difference in office operations. "There was my Tahoe, and the others were sedans, Fusions and Impalas."
The additional vehicle needed by Bell — also a four-wheel drive Expedition, for $60,000 — is earmarked for Clay Farmer, Bell's director of community engagement.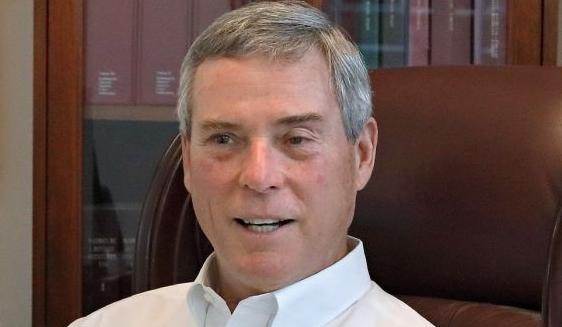 Farmer who makes $98,000 a year, is slated to receive an Expedition XLT model, upgraded one step from the base model.
That upgrade to the vehicle includes front tow hooks, eight-passenger seating (instead of five) and a three-month subscription to SiriusXM radio.
(Farmer's personal-vehicle situation appears to be fluid, given that he posted last month on social media that he is selling his 2020 Dodge Durango R/T Hemi, with 36,000 miles.)
Noting another office difference, McCulloch said he did not have a community engagement director. "That's a new position Bell created," he said.
Then in the proposed 2023 budget, Swope asked the budget committee for $160,000 for three four-wheel drive SUVs. (The cost averages out to $58,333.)
He said those would replace three two-wheel drive Fusion and Impala sedans that McCulloch bought.
In the current auto industry, sedan-type vehicles are hard to find and some models have been discontinued. But smaller SUV models, such as Ford Escape or Chevrolet Equinox, are close in price to old sedans, with a sticker price in the $30,000 neighborhood.
Swope argued that the cars are needed because of a shortage of vehicles available to the office's investigators.
"We have eight or nine investigators sharing one car for investigations performed in the field," Swope told the budget committee.
When asked if the office uses the county's general pool of vehicles, Swope said, "We have used it; not frequently, but some."
McCulloch said that having cars for investigators never was a problem during his 18-year tenure.
"Because it was understood that if any investigator or lawyer in the office needed a car," McCulloch said, "they could just go up to anyone with (an assigned) car and say 'give me the keys,' I need a car.'"
On top of that, investigators can always submit expense forms for any travel-related costs, McCulloch said.
The proposed spending on new vehicles by Bell's office came under pointed questioning at the council's budget committee hearing, held Oct. 27.
Councilmen Tim Fitch, R-3rd District, and Mark Harder, R-7th District, questioned the vehicle spending — as well as Bell's request for a 12% overall increase in his new budget, at a time when the county is dealing with about a $40 million revenue shortfall.
The two also questioned why Bell was transferring the $130,000 for Bell's and Farmer's SUVs from an account earmarked to pay salaries — given that Bell came to the council in April to ask for more money to hire more lawyers and staff.
Swope blamed the delay in hiring new people on the county's personnel process.
As a final difference, McCulloch noted that the Tahoe he drove was paid for out of a prosecutor's account funded by collecting overdue state taxes.
"I certainly didn't use money from a fund for salaries," McCulloch said. "It didn't come out of employees' pockets."