A good rule of writing is to avoid clichès.
Another useful one is to know when the first rule doesn't apply, like when the subject is former St. Louis Zoo director Charlie Hoessle.
Family and friends won't mind; in fact, it was mostly their idea.
"Charlie is one of the best people I know, but what can I say about him that's not a clichè?" said Diane Key-Biggs, Hoessle's friend of more than 25 years and a former zoo instructor.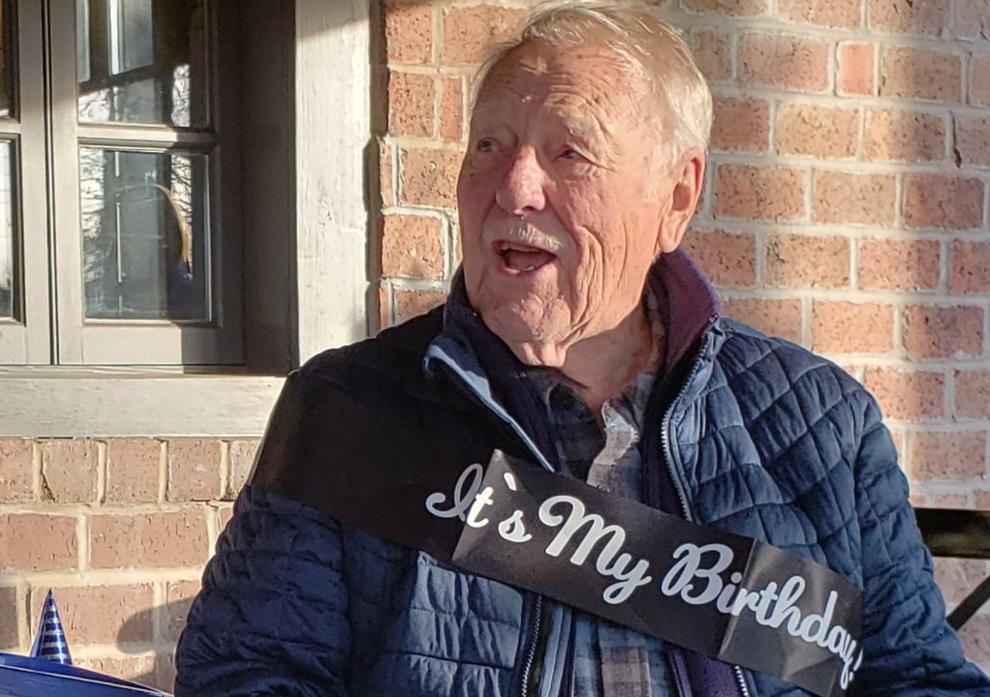 Then she listed his qualities: "He's never met a stranger, no one has a bad word to say about him, he genuinely cares about other people." 
"It didn't matter if you were a major benefactor at the zoo, or the person who scrubbed out the stalls in the bathrooms," Key-Biggs said.
"Charlie knew everyone's name, and he treated them all the same."
So it should surprise no one that about 20 family members and friends gathered Friday on the patio of a Webster Groves coffee shop to celebrate Hoessle's 90th birthday (which was Saturday).
Along with various clichès, the party included homemade cakes, party hats, wrapped gifts, urns of coffee and a children's book written by Key-Biggs and illustrated by Shelley Dieterichs.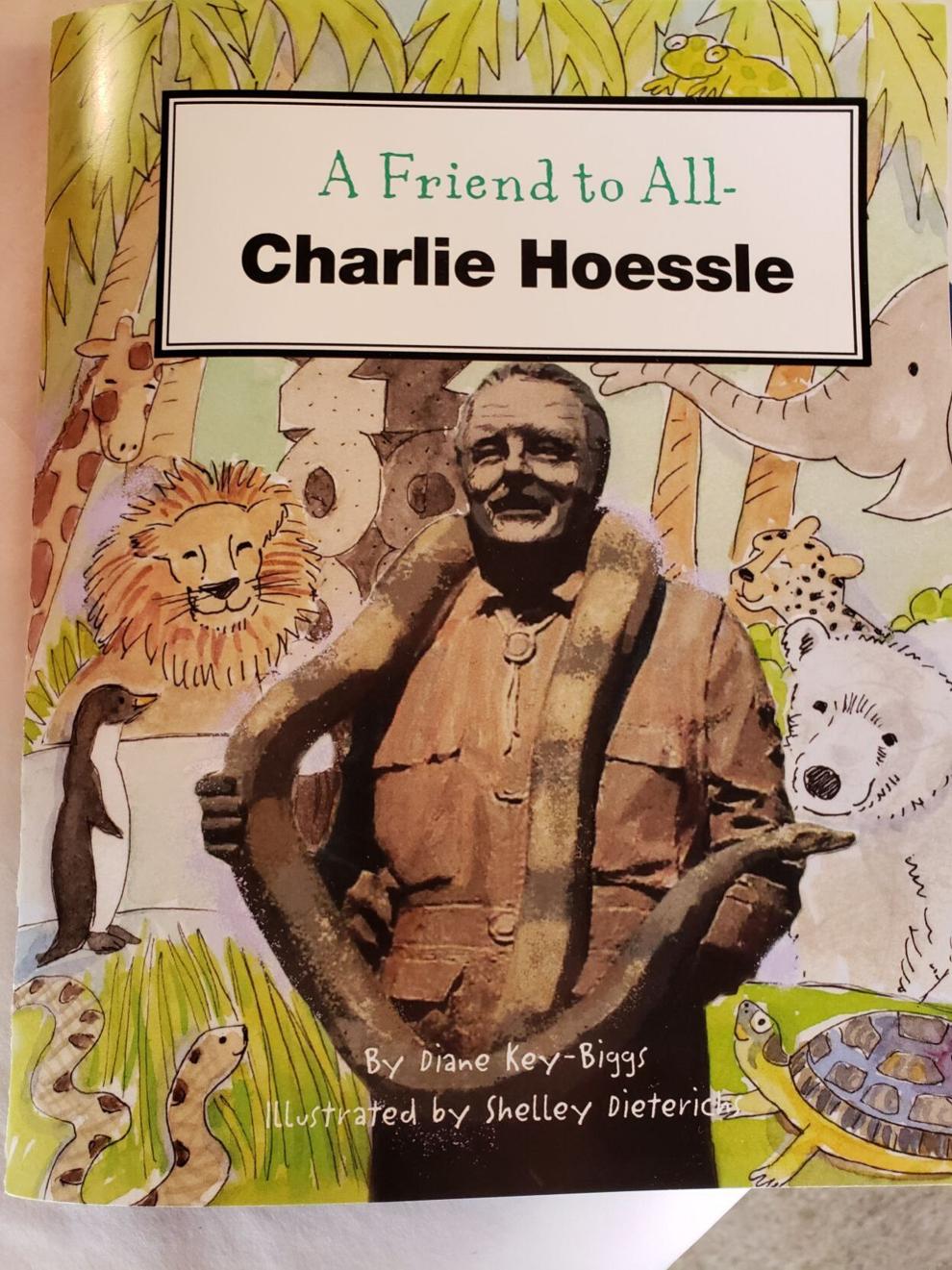 "This is so nice, thank you all for coming," said Hoessle, apparently a man of few words when not talking about wildlife.
But before more party, a bit of history:
Hoessle started collecting animals when he was a kid growing up in south St. Louis, a stone's throw away from his alma mater, Cleveland High School.
So after a two-year stint at Harris Stowe University and a three-year tour with the Army, he opened his own pet shop in Affton.
It was in these pet-shop days that Hoessle's soft spot for animals, especially cold-blooded ones, earned VIP attention.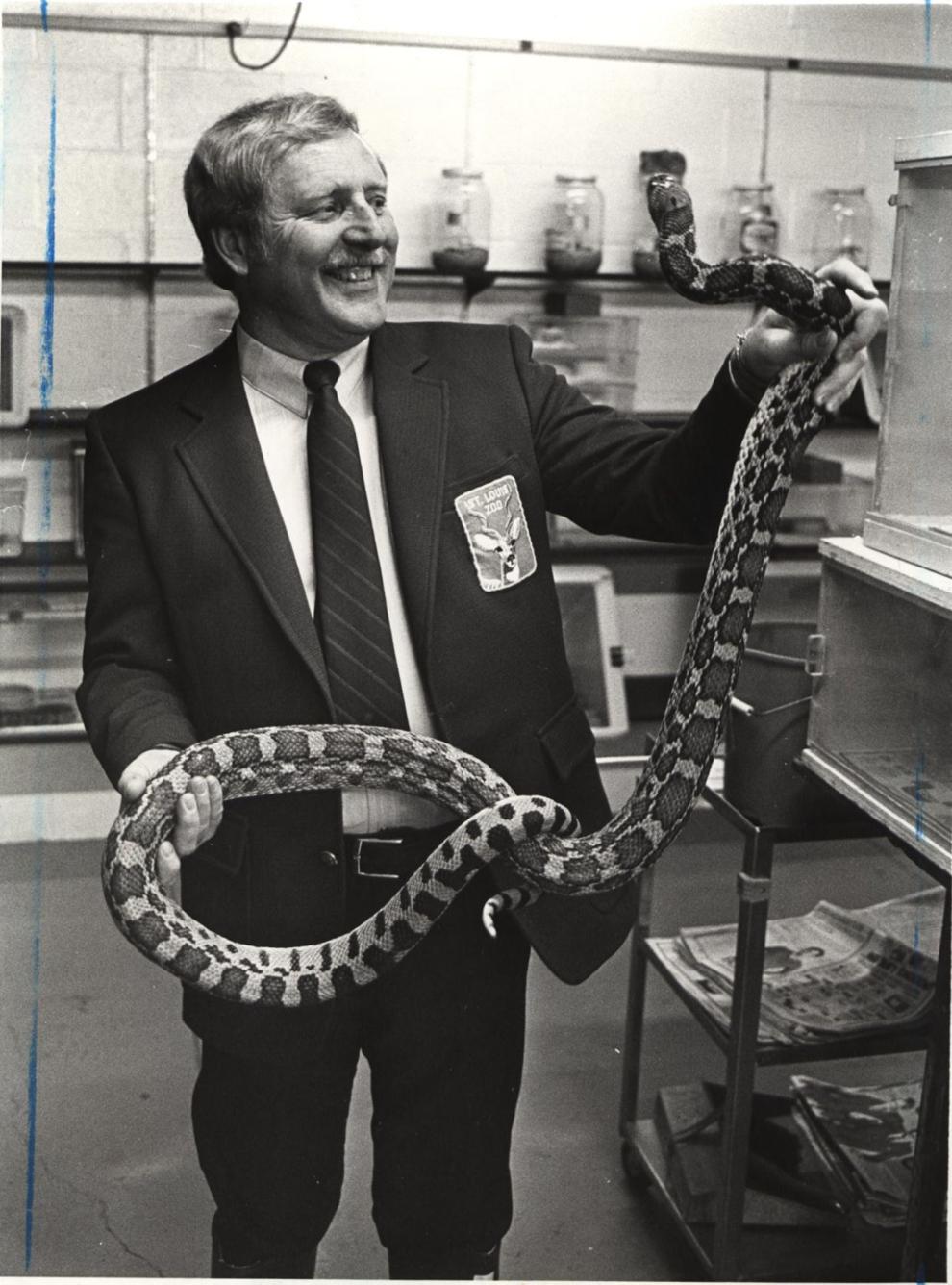 Carol Perkins, a conservationist and wife of legendary St. Louis Zoo director and "Wild Kingdom" star Marlin Perkins, caught part of a speech that Hoessle once gave to Cub Scouts.
"Carol told my dad that he really needed to be working at the zoo," daughter Marty Hoessle said.
So in 1963, with a good word from Ms. Perkins, Hoessle was hired at the zoo as a reptile keeper.
Working his way up the ladder — and also creating the zoo's education department along the way — he became deputy director in 1972.
Ten years later he was named director. He retired in 2002, after visiting every continent possible, and became the director emeritus.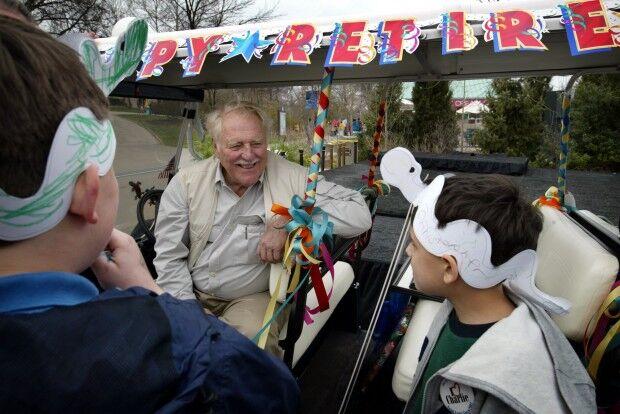 His professional and civic honors are too numerous to mention. But if anything indicates his standing, take note that the zoo's herpetarium is named in his honor and a statue of him (snake around neck, naturally) stands in front.
Now back to the coffee party.
Key-Biggs said while Marlin Perkins "was a showman, Charlie was a teacher. He changed the whole atmosphere into one of education and conservation," she said.
Marty Hoessle said her father's professional conservation mission also was part of his personal family tradition.
Then she laughed as she ticked off her father's basic rules of life, which she conceded sounded suspiciously like clichès.
"Work before play, do your best, leave a place better than you found it," she said.
"That's why all of our camping trips ended with us cleaning the site up better than it had ever been before we got there," she said.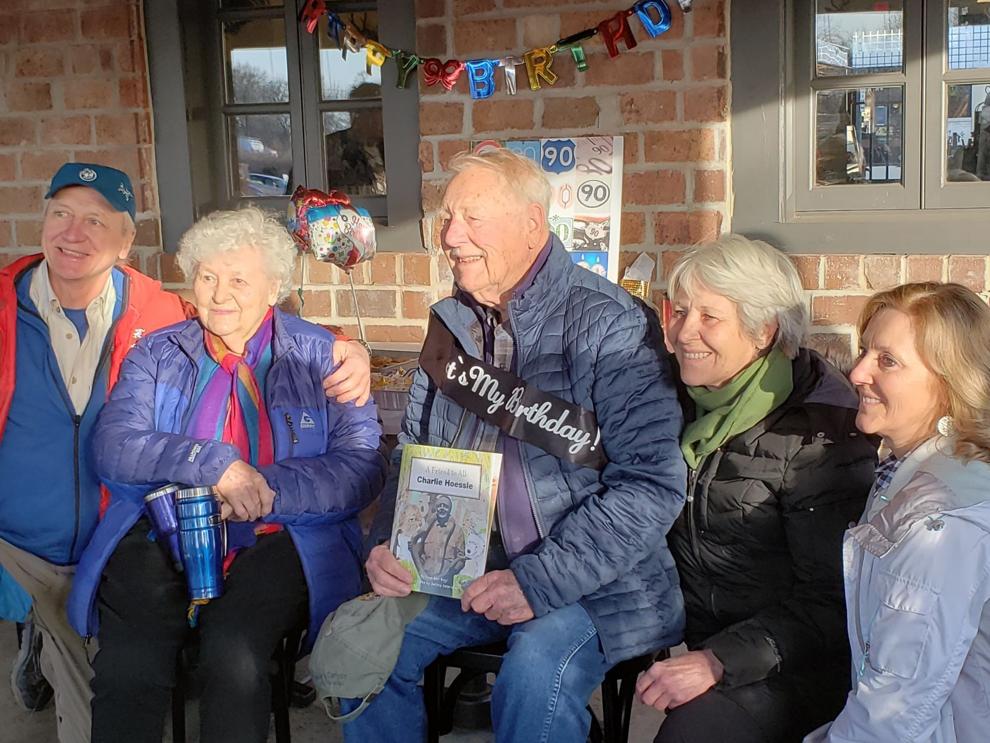 Along with Marty, Hoessle and his wife Marilyn, who live in Sunset Hills, have another daughter, Tracy Malke, and two sons, Kirk and Bradley Hoessle. And there's four grandchildren and three great-grandchildren in the mix. (The couple will be married 70 years in January.)
But if the average St. Louisan has a dramatic memory of Hoessle and snakes, it may go back to August 1970 — when a spitting cobra "escaped" from the zoo.
In the 40 days before the vexing viper was found in the herpetarium basement, people were spying it in every garden and grove.
And Hoessle was called out for every one of those sightings, given that local cops were surely not jumping at a chance to tangle with a four-foot serpent that spits venom capable of blinding its victim.
"The police would get a call, then they'd call me — no matter what the hour — and we'd go out to look for it," Hoessle said.
The result of widespread community input?
"We found more old fan belts and banana peels than you could ever imagine."