This week, call it the Party Dome.
R. Buckminster Fuller's geodesic dome on the Southern Illinois University Edwardsville campus will celebrate its 50th birthday on Friday.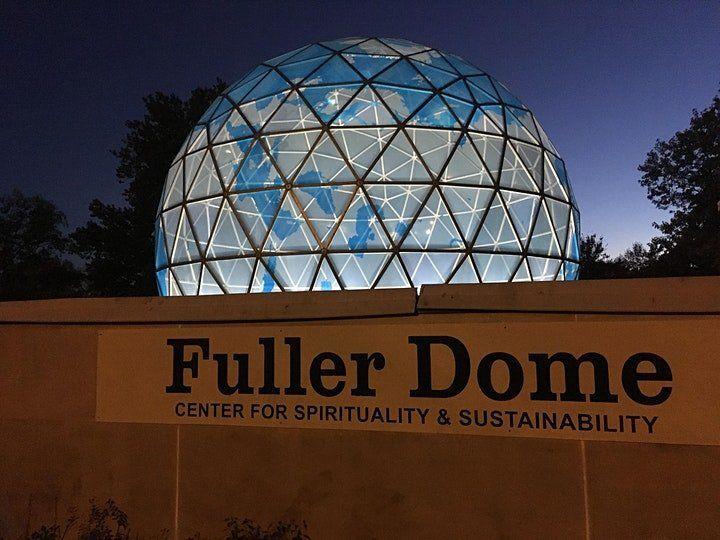 A designer and futurist, Fuller got a patent for the dome in 1954. He championed it on a "more is less" philosophy, saying domes enclose more volume than other structures of similar size and weight, and can be built relatively cheaply with environmentally friendly materials.
He came to work at  SIUE in 1959 and stayed until the early 1970s. During his time here, the home he and his wife lived in was a geodesic dome.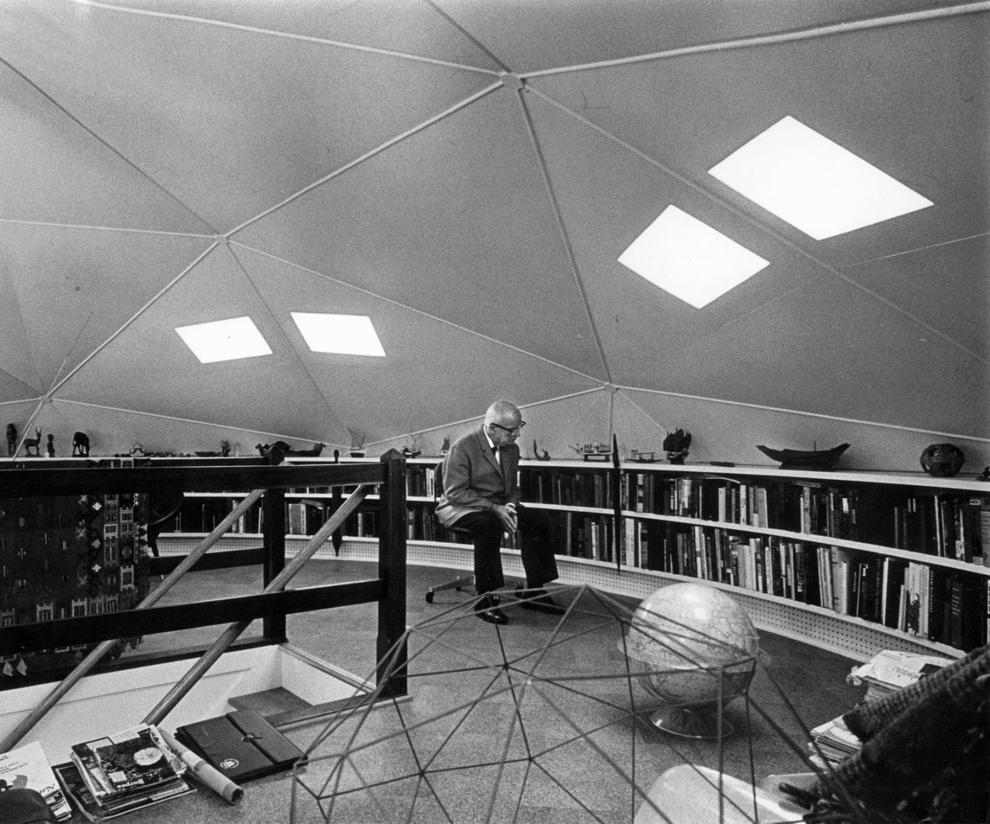 Efforts to refurbish the home and turn it into a museum are the subject of a short documentary from "Living St. Louis" on KETC (Channel 9).
The Friday festivities in Edwardsville will include a performance by the Katherine Dunham Dance Troupe, wholly appropriate given that the famed dancer/choreographer was the spark behind Fuller's most nationally known effort.
In the early 1970s, Katherine Dunham was looking for ways to stop the decline of East St. Louis and reached out to Fuller and his associates.
Fuller conceived a plan to cover a massive portion of the city with a mile-wide dome. With a price tag of about $800 million, the proposal never caught on with either the community nor investors.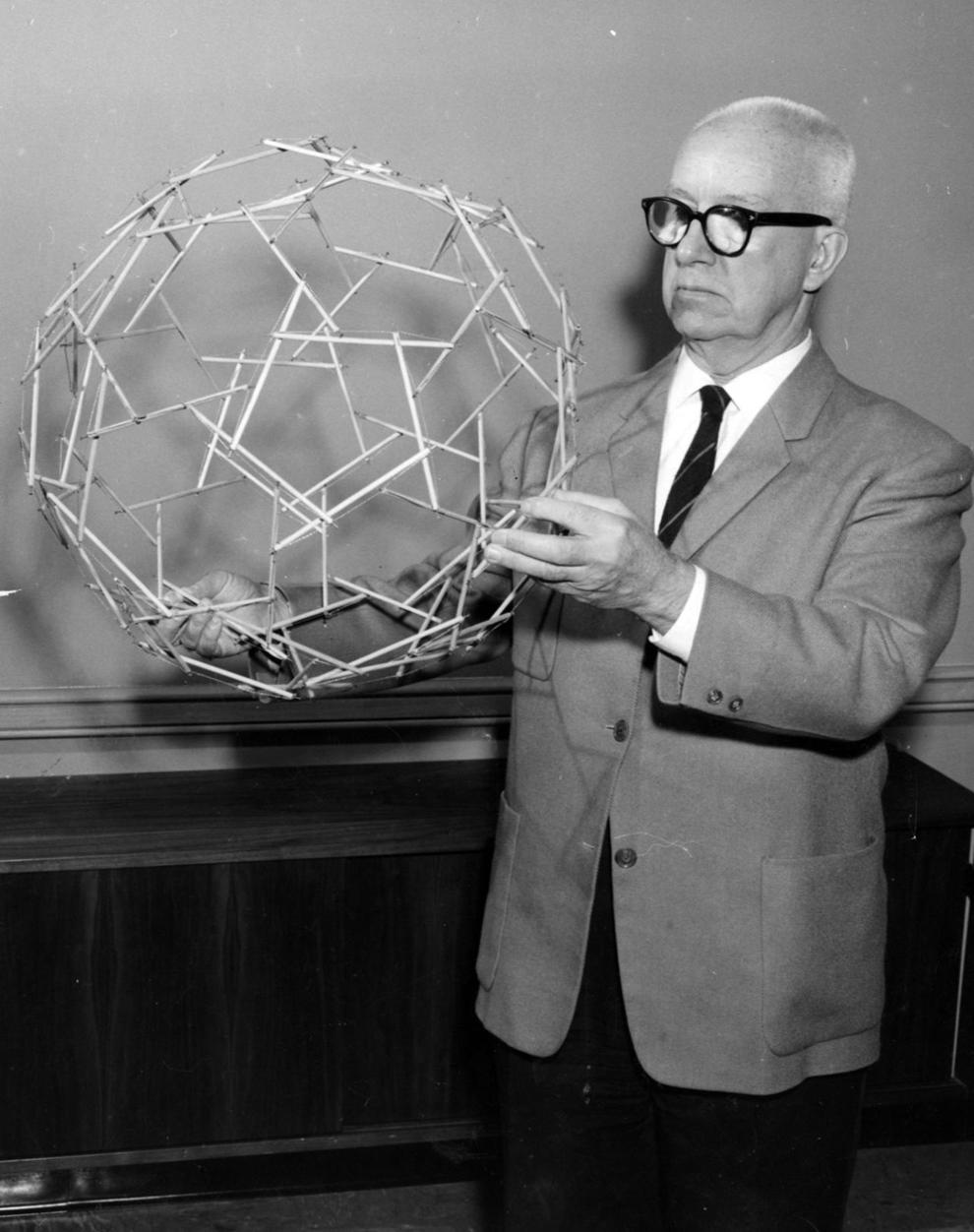 Fuller left other notable impressions in STL, the most well known being the Climatron at the Missouri Botanical Garden. Opening in 1960, it was the first time a geodesic dome was used as a greenhouse.
Fuller died in 1983 in Los Angeles; he was 87.