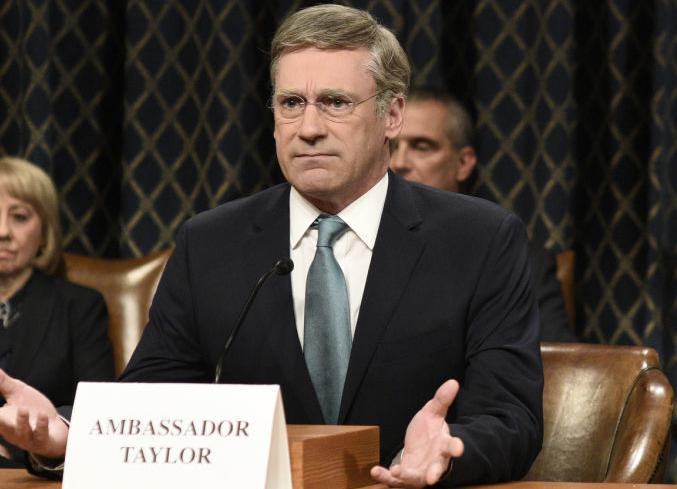 Has it really been more than a month since this bureau updated STL on the goings and comings of Jon Hamm?
Hamm showed up in a star role over this past weekend, as he was a guest on "Saturday Night Live."
In the overblown intro, Hamm pompously declares as Taylor, "I don't just kiss and tell, I kiss and tell and take notes."
But after Saturday's show, Hamm helped reignite the rumor that he is dating Lindsay Shookus, Ben Affleck's old flame. The two were seen having an after-show nosh-and-quaff at Le Chalet.
Reports of the budding romance began to surface in September, but both sides pooh-poohed the pairing.
Then what about Saturday night? According to Us, a source said, "It did seem to be romantic … They sat next to each other and would touch each other affectionately."
But all that affectionate touching aside, Hamm worked his way onto an A-list group of "Hollywood heartthrobs who are yet to find their 'happily-ever-after.'"
According to entertainment website Zoom, Hamm is "another actor who never quite got to the 'I do' part" and went on to note that Hamm and longtime girlfriend Jennifer Westfeldt split in 2015.
The others on the short list: Leonardo DiCaprio, Owen Wilson, Matthew Perry and Chris Evans.