Performing physical feats to raise awareness and money for a cause is relatively common. At any given time, someone is walking, running or riding to honor a loved one's memory.
But few make Jonathan Whiting's choice: swimming the English Channel.
Whiting, 60, plans to swim the channel in July to shine a light on cholangiocarcinoma, commonly called bile-duct cancer. The disease claimed the life of his wife, Lori B. Whiting, in 2016.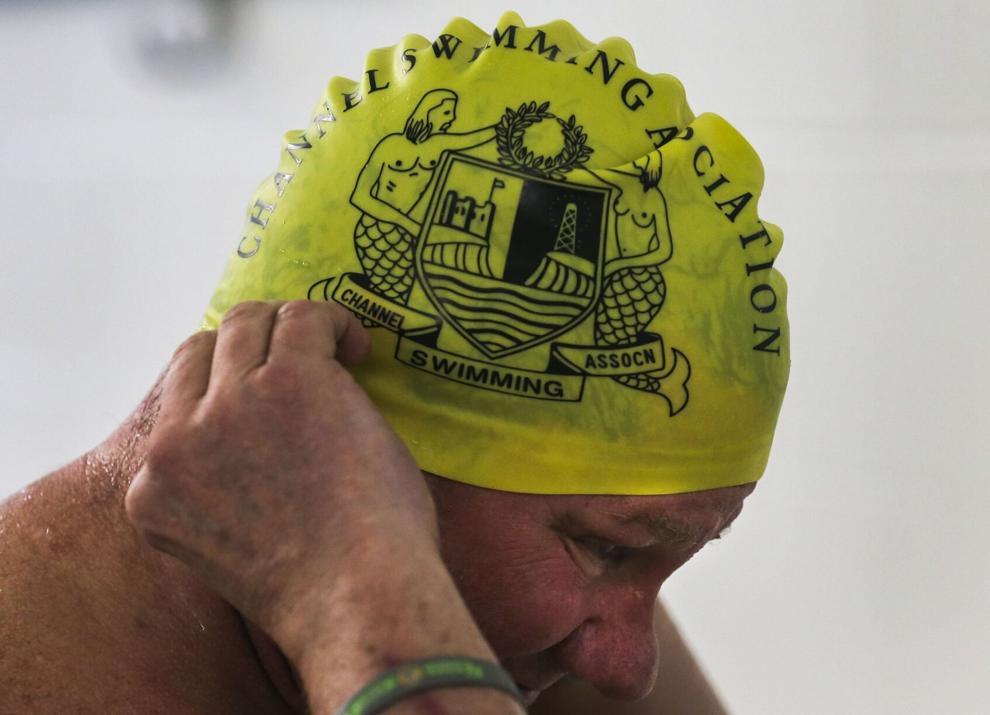 To cover the 21-mile distance, which because of drifting will end up around 26-28 miles, a swimmer must stroke through 60-degree salt water for 14-18 hours, without a wet suit and all the while being wary of hypothermia, seasickness, jellyfish stings and boat wakes.
Consider this: More than three times as many people (6,041) have climbed Mount Everest than have swum the English Channel (1,881).
"I'm not saying that it won't hit me," Whiting said of the difficulty. "But it hasn't hit me yet."
Whiting was born in New Hampshire and moved here when he was in second grade. After graduating in 1980 from Parkway West, he went to Southwest Missouri State University (now Missouri State).
Before finishing there, Whiting packed his bags and his skills playing the vibraphone and headed east to study music at Berklee College of Music in Boston.
Returning home after a year, he played music and earned his accounting degree in 1989 from the University of Missouri-St. Louis.
Although his day job was accounting, the music remained. Over the years, Whiting has played a slew of venues and worked with such local jazz stalwarts as bassist Darrell Mixon and drummer Gary Sykes.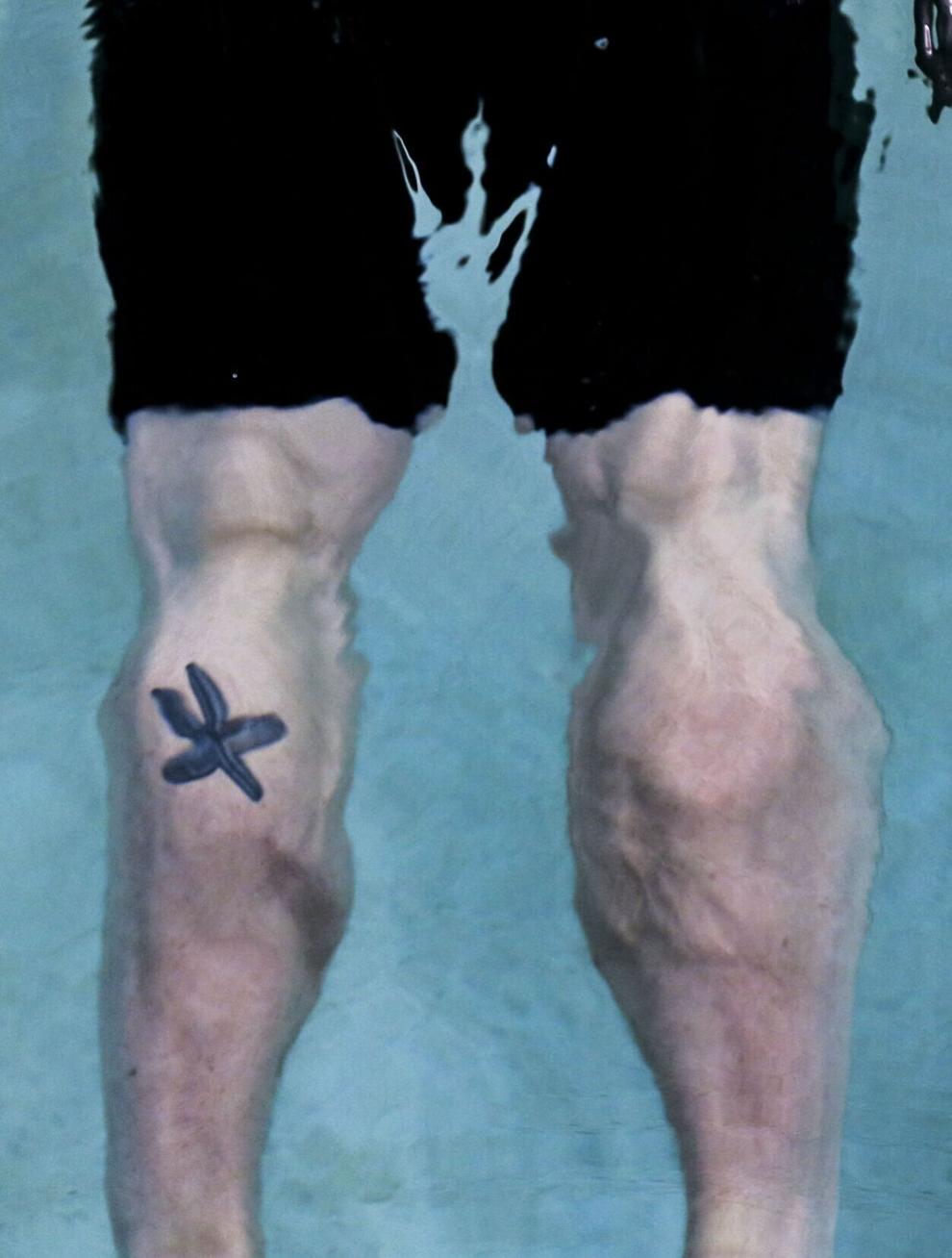 The jamming paid off in a big way: He met his wife while playing in August 1988 at Patrick's in Westport.
Lori Boisseau came in with a group of friends who included a woman Whiting knew. Whiting was quickly smitten after being introduced but decided to play it cool.
"I didn't want to make a move that night, right after we finished playing at 1 in the morning," he said. "So I waited until the next day, and we went out to dinner the next night."
The couple married in 1991. They had two children, now in their 20s. His daughter, Emma, lives in Denver; his son, Cole, is in town — along with Whiting's first grandchild, Eve, who was born in late November.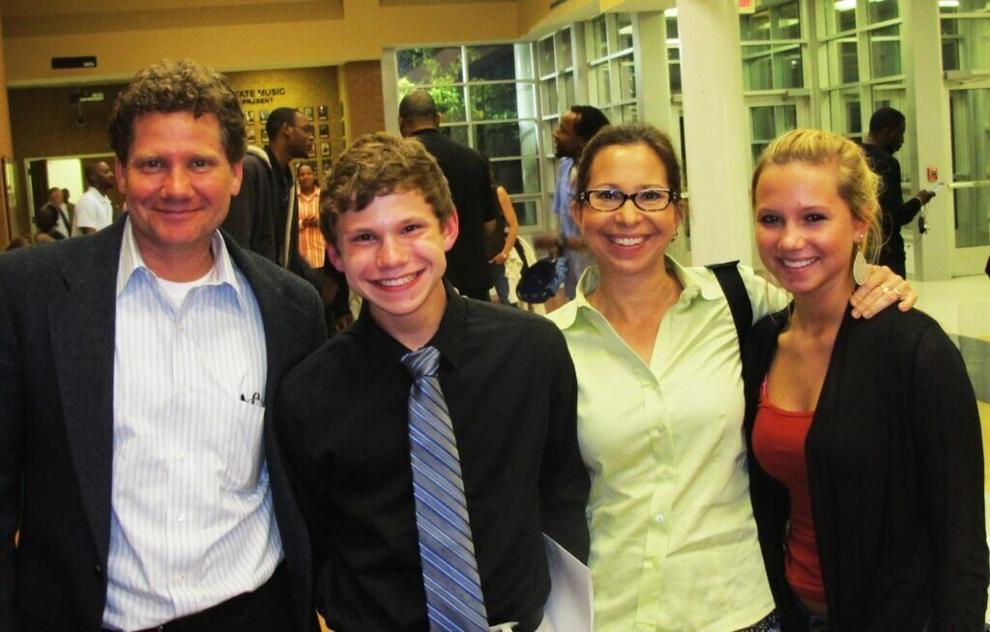 'Why not me?'
For the first 20 years of their marriage, life proceeded on the default path of work, school, activities, vacations — until December 2012, when his wife felt a lump in her stomach.
That was it — no pain or sickness or weight loss. Just a lump.
To be safe, she went to her doctor. Both figured she'd be told something along the lines of needing to have her gall bladder removed.
"The doctor walked in, looked at us and said, 'It's cholangiocarcinoma. The survival rate is that 15% will make it five years, if they have surgery,'" Whiting recalled.
Whiting said most everyone was devastated by the news, but his wife (just 49 then) never flinched.
"She never once went with the 'why me' approach," he said. "If that ever came up, she would say, 'Why not me?'"
After the surgery and follow-up treatment, her condition improved. But as Whiting noted, "Cancer is smart, and it can change. Hers changed, and it came back."
Even as her time was running out, Whiting and their children had her strength as support.
"There wasn't anything she wouldn't do for her kids and me; it was her passion," he said. "She even coached us how we should all move on."
Even with that coaching, Whiting admitted he was adrift after she died in October 2016.
"I just couldn't find any passion in anything; not in work, not in music," he said. "I was just going through the motions."
Embracing fears
The humdrum persisted into the early COVID-19 days of 2020. But when gyms began reopening, Whiting found himself back in the pool.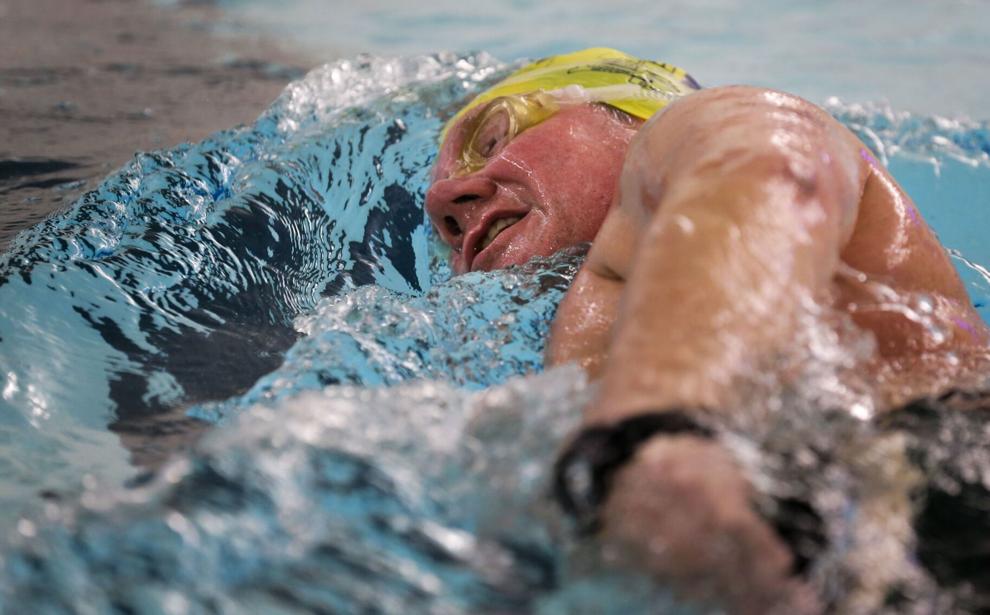 Water had always been a love of Whiting's. He had already done a number of long-distance swims, including a 5-mile swim on his 50th birthday. He also has run in marathons and half-marathons and competed in numerous triathlons, including one of Ironman distance.
Then in the summer of 2020, while sitting at his Kirkwood-area home, "the idea just hit me. This is what I have to do," he said of the challenge.
Whiting quickly got online to work out the process of actually swimming the channel.
The first priority was securing a pilot, the boat that accompanies a swimmer. The first available slot he could find was the week of July 17, 2022.
Then he contacted a coach, Carol Breiter, a retired marathon swimmer in Northern California who now trains people for channel swims.
For roughly 16 months now, Whiting has been following Breiter's training regimen and hitting the pool at The Center of Clayton at least five, and often six, days a week.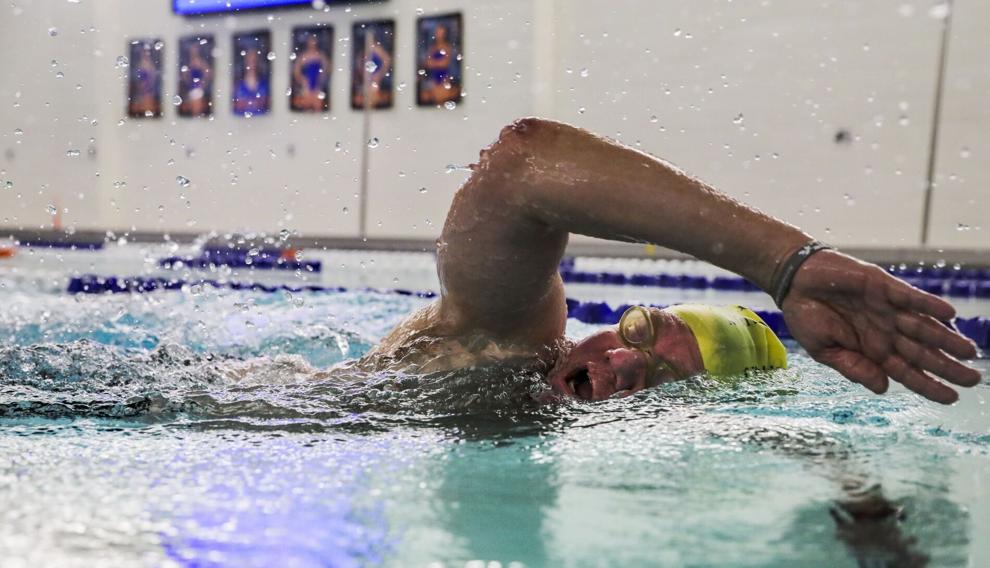 Of course, he has read volumes of material about the task ahead and is quite aware of all the aforementioned obstacles and the one variable that adamantly refuses to be controlled.
"You never know what Mother Nature has in store," he said.
Before July, he has to finish two difficult swims: a 10-mile swim in April in Hawaii, then a 12-mile swim in June in Lake Tahoe.
"The Tahoe swim is to get me certified for the channel because you have to show you can swim in water that's 60 degrees or colder," he explained.
Finally, he will head to Dover, England, in early July to spend two weeks getting acclimated to the water and currents in the channel.
Whiting understands he might not make it to the French shore.
"My kids have both told me, 'You know, it's OK if you don't finish,'" he said. "And both have told me they can't afford to lose me," he added in a voice hushed by the gravity of that emotion.
"And I'm also aware that I can't afford to not be there for them."
Whiting hopes his swim will let people know about the disease and in turn bring hope to those fighting the illness.
"I'm excited about this. As soon as I thought of this, my mind has not wavered from it since," he said. "Any fears I have, I'm embracing them."