An opening ceremony at the Olympics seems idyllic, a flowing, feel-good fanfare of grace and harmony.
But behind all that glitters is a nervous choreographer who, once the show begins, can do nothing but sit back with fingers crossed as millions worldwide watch the live performance.
And at the 1998 Winter Olympics in Nagano, Japan, that anxious choreographer was Gen Horiuchi, artistic director of the St. Louis Ballet since 2000.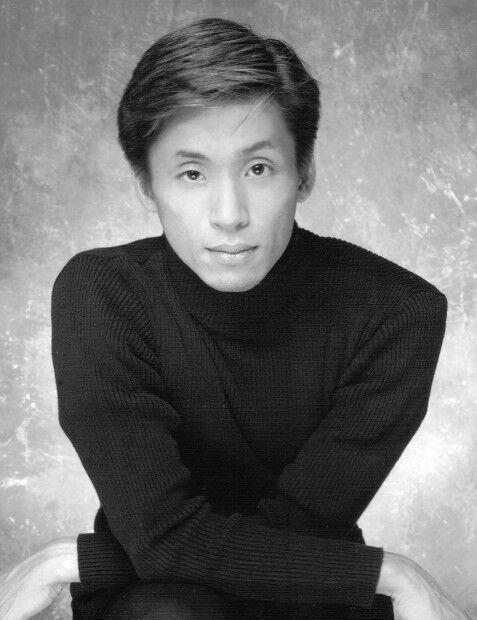 "It was a lot of planning, a lot of meetings," Horiuchi said. "And a lot of rehearsing."
The Olympic path for Horiuchi basically started on the day he was born.
Horiuchi is the son of two professional dancers, Kan and Hedeko Horiuchi, who ran a premier ballet school in Tokyo.
After winning an international dance competition in 1980, Horiuchi came to the U.S. on scholarship to the School of American Ballet.
While in New York, he grabbed the attention of legendary choreographer George Balanchine, who in 1982 offered Horiuchi a place in the prestigious New York City Ballet. He became a principal dancer for the troupe in 1989.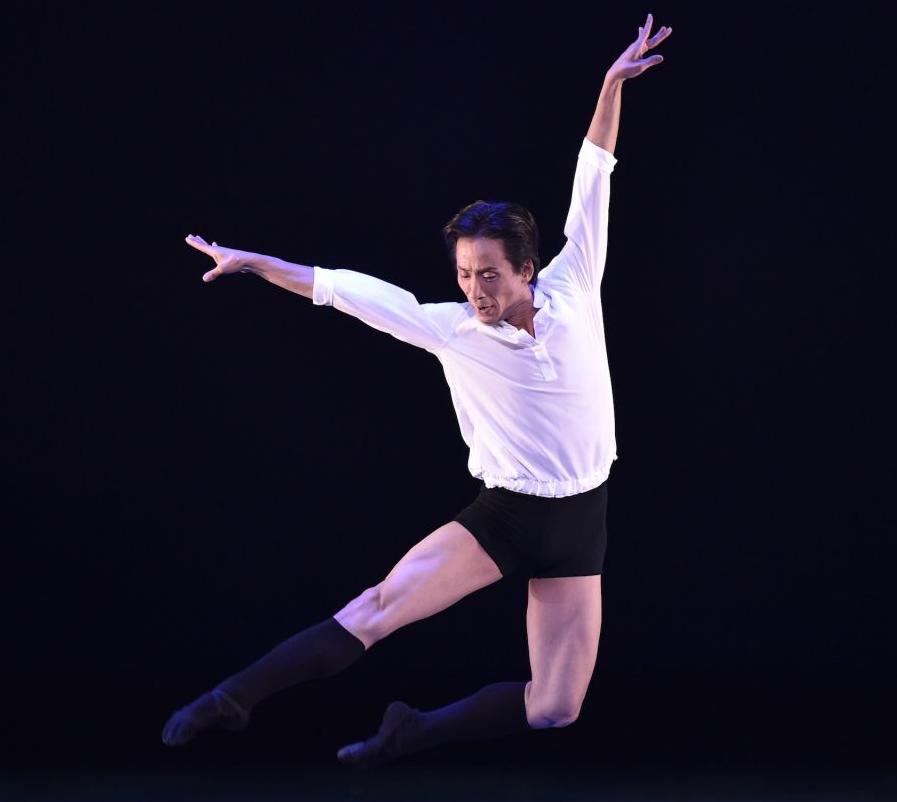 The highlights of that period of his career include starring stints ("Mr. Mistoffelees") in both the Broadway and London productions of "Cats" and in "Persephone," a ballet that Balanchine created for Horiuchi.
But in the late 1990s, Horiuchi was dancing freelance when a family connection came into play, he said.
His mother and father were longtime friends of Keita Asari, a stage producer who specialized in bringing Broadway musicals to Tokyo.
"So I met with him and he asked me to choreograph a 15- to 20-minute ballet for the opening ceremony," Horiuchi said.
Asari left most of the vision work to Horiuchi, other than to say the performance would be done to Beethoven's Ninth Symphony and involve about 100 dancers.
"That's a lot of dancers," Horiuchi said. "I think the most I'd ever worked with was about half of that, 40 or 50."
So for the six months before the Nagano games, Horiuchi bounced between Tokyo and New York.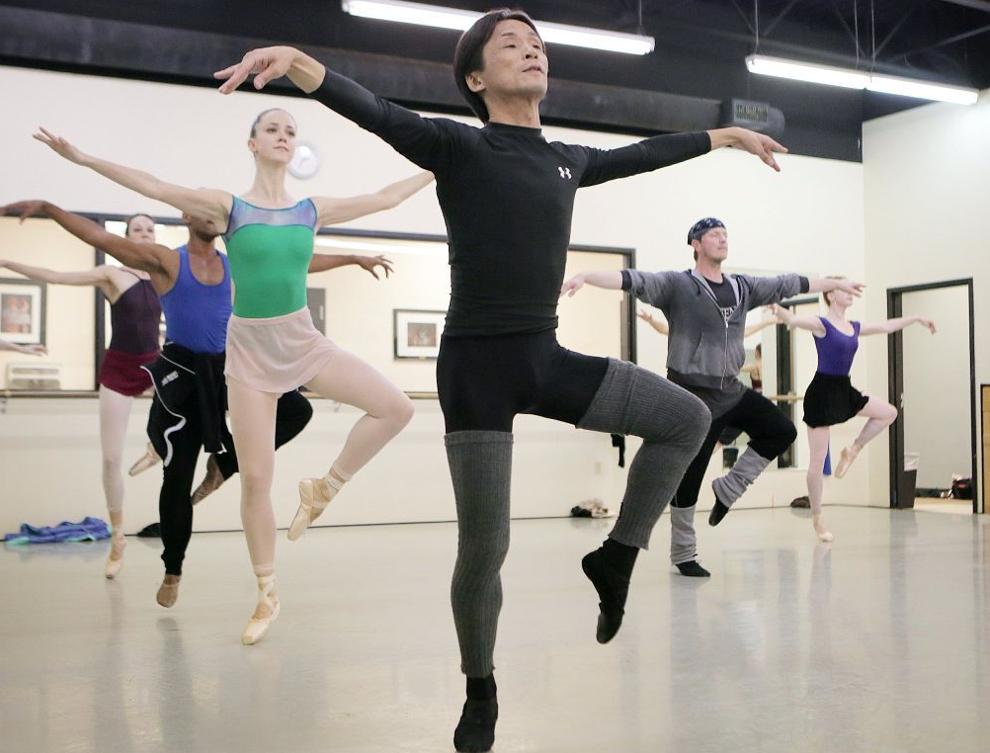 "To keep expenses low, I rehearsed about half the troupe in Japan and half the troupe here" in the U.S., he said.
About one week before the opening, Horiuchi combined the two camps, for a total of 80 dancers, in Tokyo, where they all began rehearsing on a 60-by-60-foot stage, the dimension of the platform at the ceremony.
Melding the two groups was not as difficult as one might imagine.
"Luckily, ballet doesn't use language on stage, except for body language," he said.
Horiuchi said the biggest challenge was having the choreography reflect specific athletic movements, such as skiing or playing hockey.
But for all of the hard work, Horiuchi recalls that the day of the performance was "beautiful. It was cold, it was February. But that morning was sunny with blue skies."
"And I remember the symphony coming over the loudspeakers, with the orchestra playing Beethoven live in a hall near the stadium, with (famed conductor) Seiji Ozawa conducting," he said.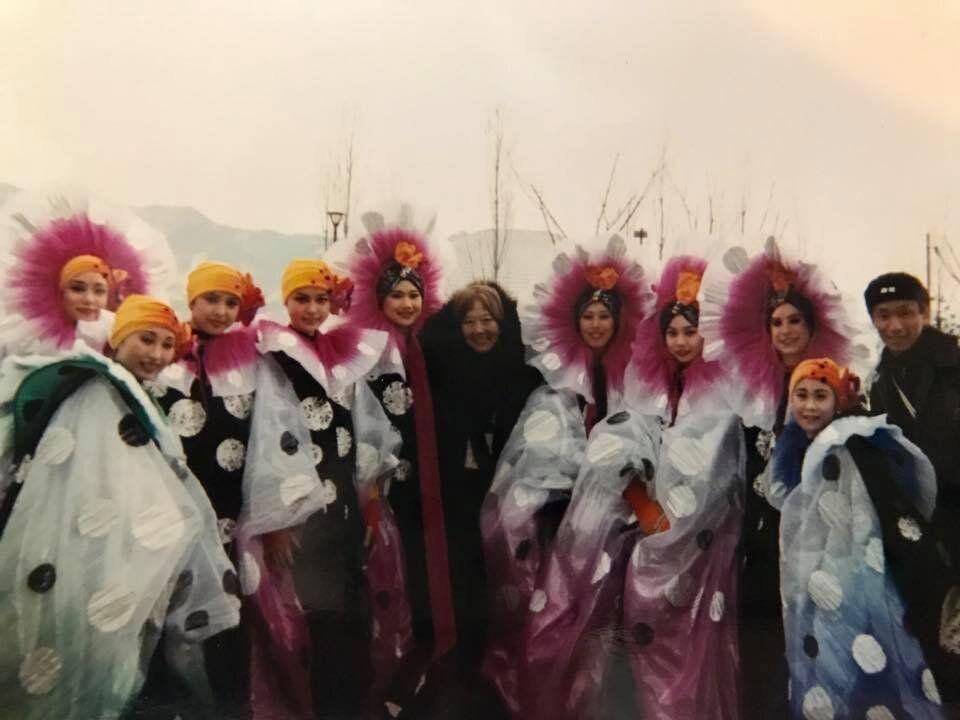 And as he watched his Olympic dancers perform — just as he'll do Feb. 12-13, when his St. Louis troupe puts on a Valentine's Day show at the Touhill Performing Arts Center — Horiuchi said there was nothing for him to do than to anxiously "sit back and enjoy it."
And all went well, allowing Horiuchi to leave Nagano "with a huge sense of accomplishment. It was gratifying to know that basically the entire world was watching one event."
Now, when it comes to watching Olympic opening ceremonies, Horiuchi admitted that a bit of the art critic pops up.
"Oh, sure," he said with a laugh. "I watch the ceremonies now and think, 'I would have done that better.'"
'Awesome, magical'
But make no mistake, the opening ceremony leaves a big impression on the athletes, as Pauline Lee of University City will attest.
A professor of Chinese philosophy at St. Louis University since 2013, Lee competed with Taiwan's national team in the 1988 Winter Olympics in Calgary. Lee grew up in Minnesota and holds a dual U.S.-Taiwan citizenship.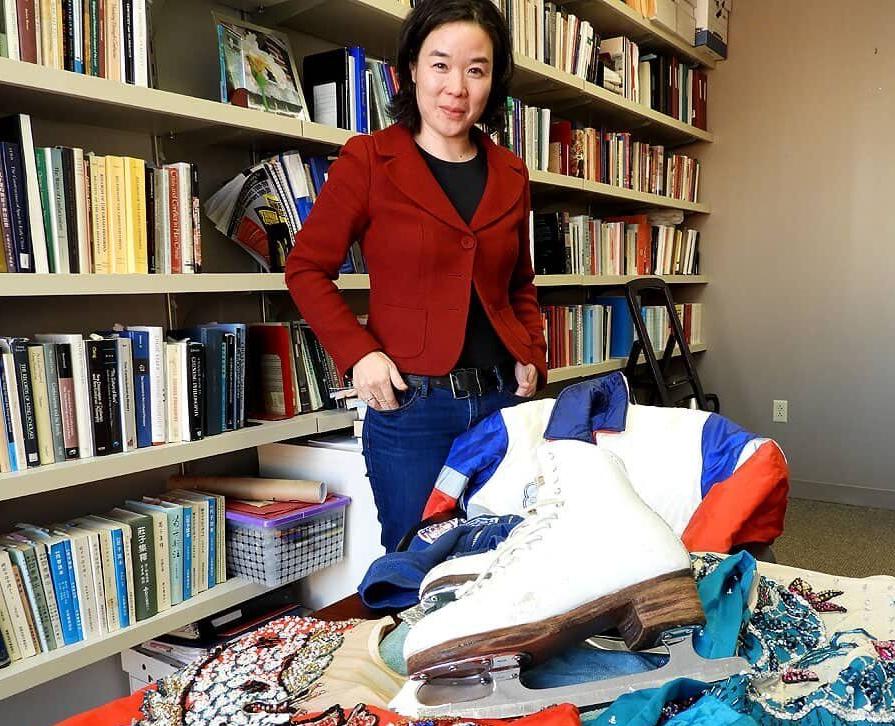 "I remember it all vividly," she said. "After waiting for hours and then getting lined up — that part was actually so boring that we started doing The Wave."
"But then we marched into the stadium, and it was awesome, magical," she said of the cheering crowds and pageantry.
Even better for Lee, "I'm walking in and I hear someone screaming my name, and I look up and see it's my mom, my dad and my brother. What a thrill it was to see them in the crowd."
The Calgary games ended up being Lee's last skating competition.
After 11 years of rigorous training "and skating thousands of miles of figure-eights," Lee decided to hang up her blades, at the grizzled veteran age of 19, to concentrate on her studies at Stanford University.
"I still skate for fun, at Creve Coeur rink or at Steinberg" rink in Forest Park, said Lee.
"I just don't do many tricks anymore."