Getting updates on police investigations can at times be like relationships and abstract algebra:
Two criminal cases that over recent months have generated many public comments and a fair share of questions from readers are the following:
• A St. Louis firefighter was accused 11 weeks ago of stealing a wallet from the survivor of a four-victim fatal crash in midtown St. Louis.
• Cal Harris, former chief of staff to County Executive Sam Page, quit his job almost 11 months ago after a video showing him having a sexual encounter in his county office was shared with others.
First, let's look at the firefighter case, which city law enforcement — after about two months of investigation — has kicked over to St. Louis County with no criminal charges yet to be filed.
On Feb. 26, four people in an SUV were killed in a hit-and-run crash at South Grand Boulevard and Forest Park Avenue. Cedric Dixon, 34, is being held without bond and charged with 17 felonies in connection with the crash.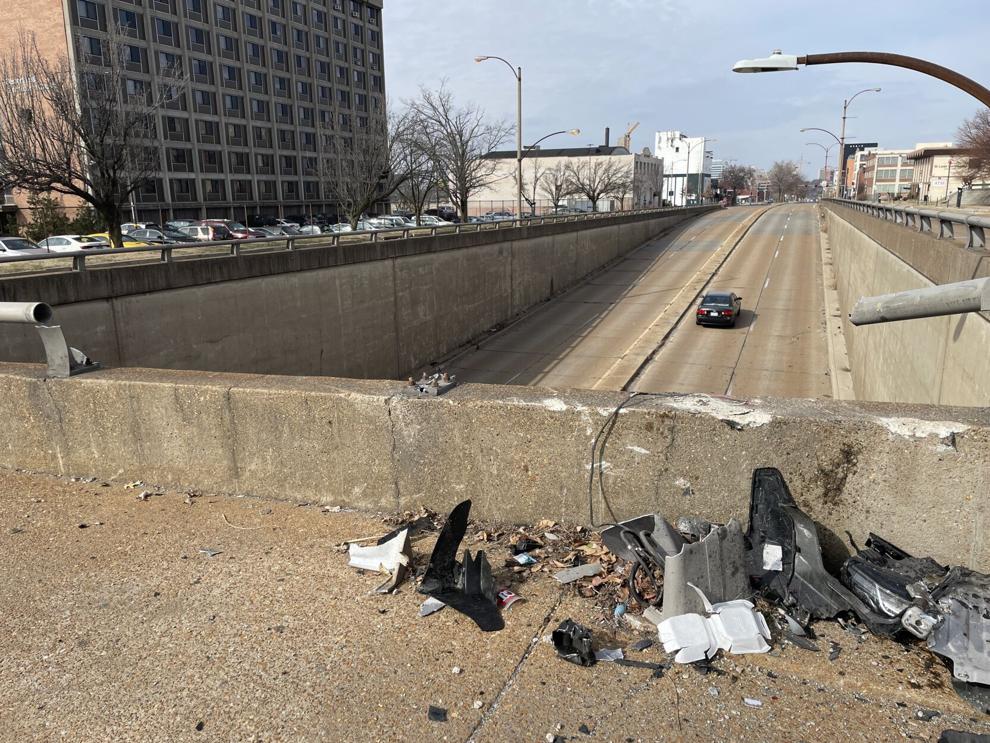 But shortly after the crash, 18-year-old survivor Seven Robinson-Laney alleged that his wallet had been stolen from the crash scene. He said his monogrammed wallet contained a credit card, gift cards and more than $600 in cash.
During initial questioning by police, the city firefighter admitted that he used Robinson-Laney's credit card at three locations in west St. Louis County. The firefighter said he mistook the card for his own, police told the victim's family. The gift cards and cash have never been recovered.
The firefighter, whose name is being withheld because no charges have yet been filed, was put on administrative leave for a short time and then reinstated to active duty.
Now, the case finds itself in St. Louis County after St. Louis Circuit Attorney Kim Gardner's office declined last week to press stealing charges against the firefighter, a source said.
Because the actual credit-card charges were incurred in St. Louis County, the case was presented Friday to the office of St. Louis County Prosecuting Attorney Wesley Bell.
According to Bell spokesman Chris King, the case information is just now being entered into the county's file system, but a decision on filing charges is pending because some information still is lacking from the file submitted by city police.
Charles Coyle, a former deputy fire chief and now interim St. Louis public safety director, has declined to talk about the case. Coyle's office oversees both the city police and fire departments.
As to the Cal Harris case, Bell spokesperson King has called the case "complex" and "complicated."
The situation came to the public's attention on June 29, when Harris resigned. His resignation came one week after two elected officials received a video showing Harris engaging in a sexual act at the St. Louis County administration building.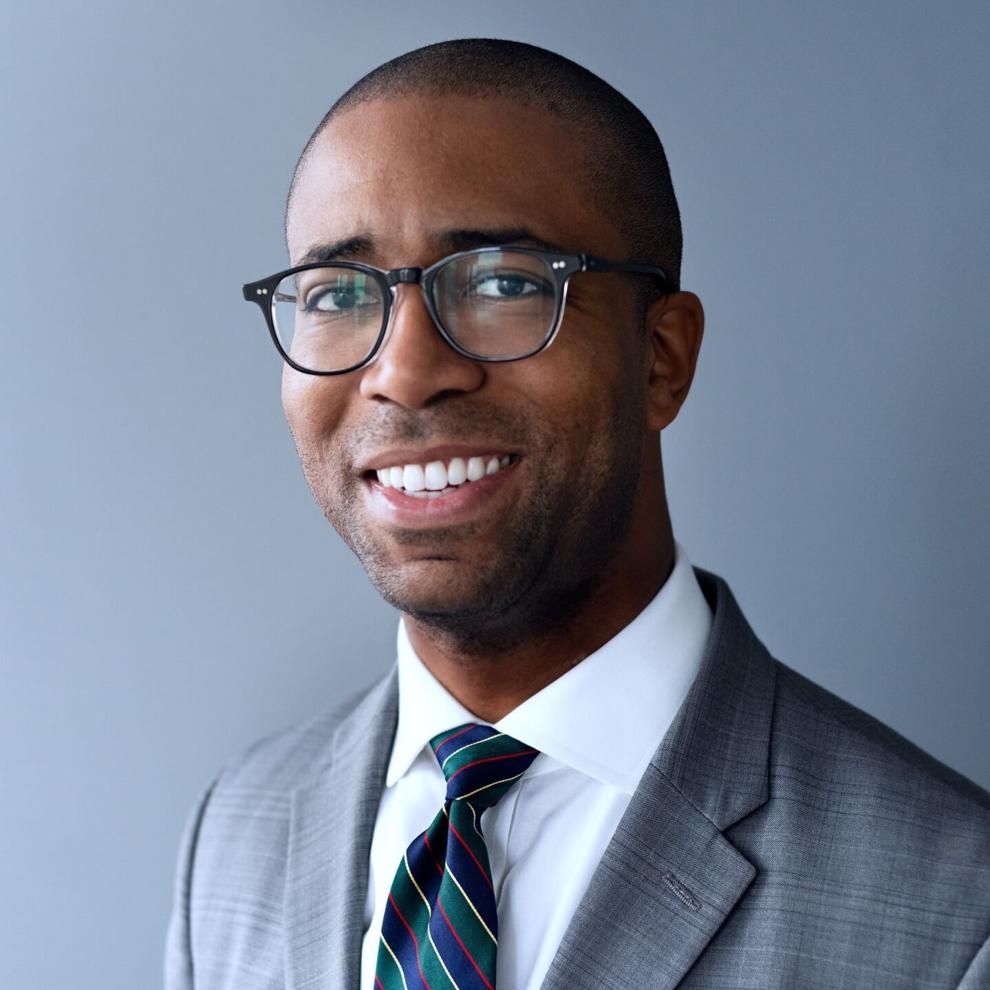 The video was sent to state Rep. Shamed Dogan, R-Ballwin, who didn't recognize who was in the video. Dogan forwarded it to County Councilman Mark Harder, R-7th District. Believing the woman might be a possible crime victim, Harder reported the incident to the Clayton Police Department.
Clayton police in turn sent the information off to the Missouri Highway Patrol, which has declined to comment. Also, a special unit within the county prosecutor's office has worked on the case.
Harris has stated through his attorney that he did not share the video with anyone. And the woman shown in the video also has said, through her lawyer, that she did not consent to have the recording shared with outside parties.
State law prohibits "nonconsensual dissemination of private sexual images" and a violation is a Class D felony, punishable by up to seven years in prison and a $10,000 fine.
King, from prosecutor Bell's office, has declined to release any specific information about the course of the investigation.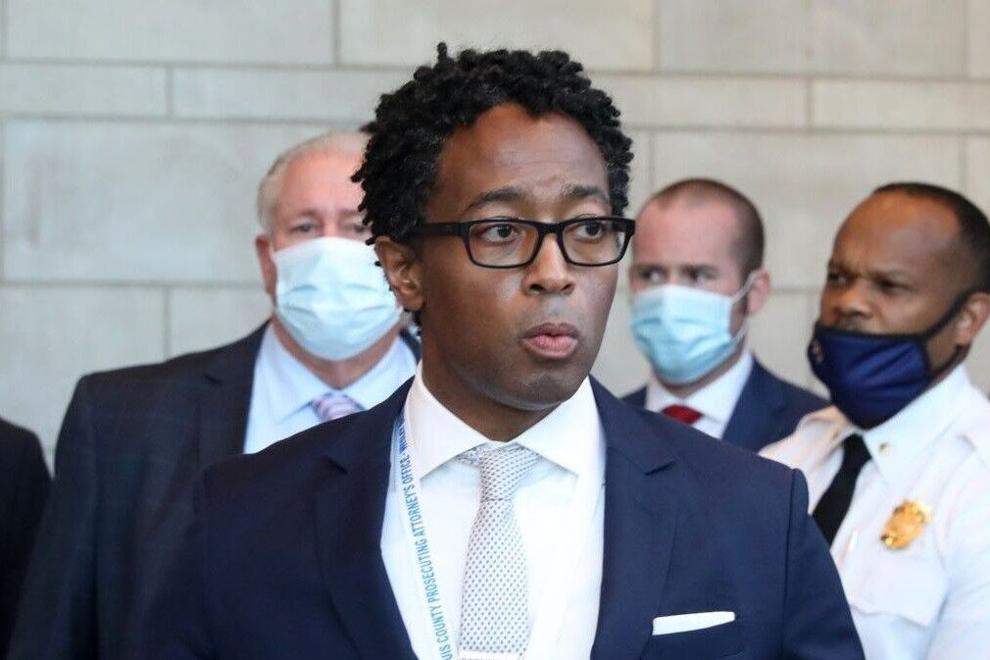 In a written statement, King said his office understands "the public interest in this matter."
"When we announce a charging decision, as we expect to do as soon as this month, we will explain the process of the investigation with its inevitable challenges and delays," King's statement said.
"Until a charging decision has been announced, we will not discuss an ongoing investigation," he said.
Bell's office did provide an answer with specific information when asked if the length of the probe had anything to do with Harris' former employment as a top adviser to Page.
"No," the statement said.