Two Illinois members of Congress who represent a substantial portion of the Metro East both agree on one thing: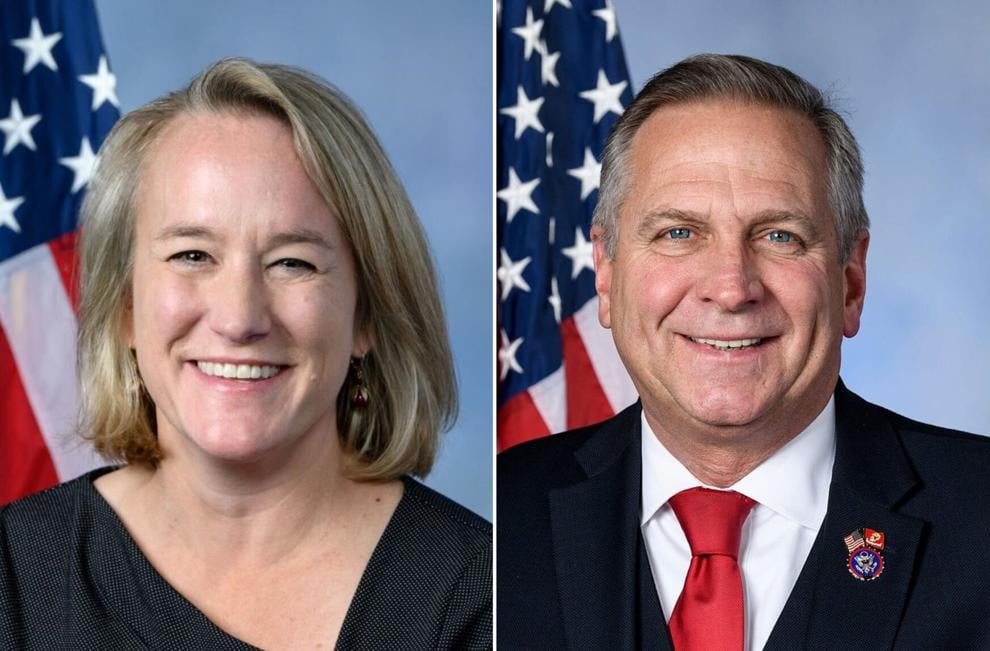 The other side is doing it wrong.
U.S. Rep. Nikki Budzinski, a Springfield Democrat, has lambasted Republican legislators for cutting spending at the U.S. border; and U.S. Rep. Mike Bost, a Murphysboro Republican, has slammed the Democratic Biden administration for misusing Department of Veterans' Affairs funds.
In a hearing earlier this week, Bost said that while the federal government is "$31 trillion in debt, it is infuriating to hear Biden administration officials continue to defend wasteful spending at the VA."
Specifically, Bost said that while the department has an ample budget, it now is using unspent COVID funds to pay for garage maintenance and pest removal.
"The pandemic is long over," Bost said. "It's time for bureaucrats to stop looking for new excuses to spend money and give it back to the taxpayers."
On the other side of the balance sheet, Budzinski and other members of a group called the New Democrat Coalition want the federal government to increase spending in the Department of Homeland Security budget.
In a letter earlier this month, Budzinski's group criticized Republican-proposed cuts in U.S. Customs and Border Protection — cuts the Democratic group claims will damage efforts to stop the flow of fentanyl into the U.S.
Budzinski said she favors, among other measures, hiring 500 additional customs and border officers and expanding the department's fentanyl response team.
"Each of these investments would lead to less illicit fentanyl in our communities and save American lives," Budzinski said. "As members of Congress, we cannot afford to play politics with the health and safety of those we represent."
Bost serves the 12th District, which includes most of St. Clair County and all of Monroe County. Budzinski serves the 13th District, which has parts of Madison and St. Clair counties, including Belleville, East St. Louis and Alton.