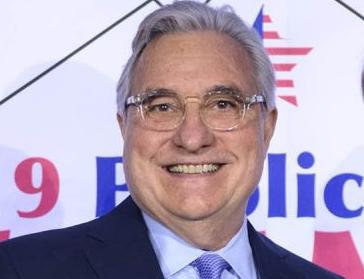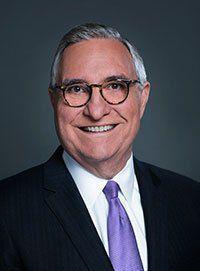 A native St. Louisan, Mr. Galmiche returned to his hometown in 2006 to head up KETC (Channel 9), the local Public Broadcasting System station.
Previously, he had been executive vice president and chief operating officer of Oregon Public Broadcasting.
Mr. Galmiche graduated from Augustinian Academy and St. Louis University. He went on to play professional soccer for the St. Louis Stars and later was the team's general manager. He also worked for the St. Louis Blues before moving into public broadcasting.
Mr. Galmiche served on numerous local boards, including those of Webster University, Grand Center Inc. and the St. Louis Regional Chamber.
"Jack was a strong leader," said David Steward II, chair of the network's board of directors. "Under his direction, the station flourished. His mission to inspire the community through public media will live on."
A network statement noted that Mr. Galmiche's accomplishments included focusing station efforts around new forms of community engagement and expanding its reach through the addition of four local channels and digital distribution.
The statement also noted that Mr. Galmiche presided over the design and installation of the Public Media Commons, the outdoor plaza between the network and St. Louis Public Radio (KWMU, 90.7 FM) in Grand Center.
Charlie Brennan, KMOX Radio host and moderator of the station's "Donnybrook" show, said the commons ranks as his favorite Galmiche-led effort.
"It was a parking lot, and now it's a cool space for local events," Brennan said. "The design was pretty bold and expensive, not typical for our area."
Mr. Galmiche was active in several national public broadcasting organizations and recently had served as the national vice chair of PBS.
"Jack's influence went beyond just Channel 9," said Ray Hartmann, a "Donnybrook" regular. "He left a significant mark on the station, in no small part because of his leadership on a national level.
"And," Hartmann said, "he was a very good guy."
Upon receiving the award, Galmiche said, "We believe that when we succeed in our mission, we ignite the spirit of possibility in St. Louis."
He is survived by his wife, Rosemary; three daughters, Christina Sliwa, Jennifer Adams and Abigail Johnson; one son, John E. Galmiche IV; and seven grandchildren. Funeral arrangements are pending.