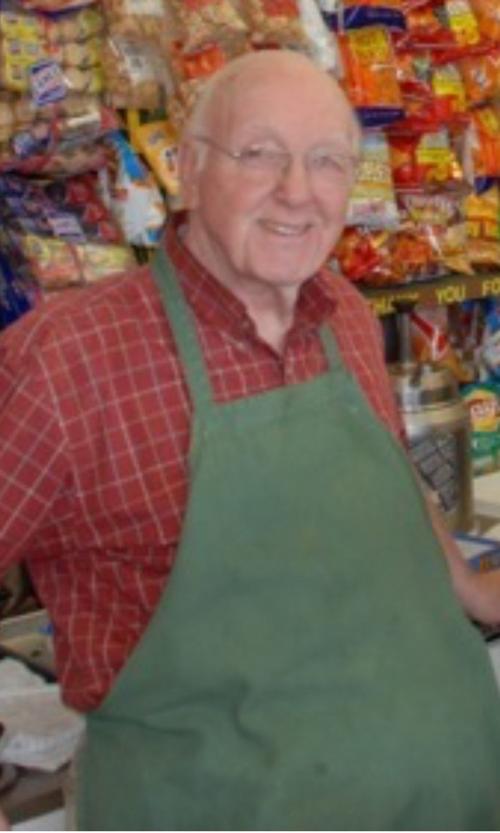 John McGuinness, the man who helped keep Velvet Freeze alive for more than 30 years, died Tuesday (Dec. 3, 2019) at his home in Chesterfield. He was 86.
Although there is only one store remaining, Velvet Freeze once was the pre-eminent dispenser of ice cream in the St. Louis area. The chain boasted more than 50 stores here and another 20 in the Kansas City area.
In 1986, with the number of stores dwindling, the McGuinnesses bought the company from South Side Bank.
Mr. McGuinness was more familiar than most with the chain. In the 1970s, he was an executive vice president of the old Adams Dairy, which owned Velvet Freeze at the time.
Over the following years, the number of stores kept shrinking until only one remains: the still-operating outlet at 7355 West Florissant Ave. in Jennings.
That store still sells about 50 different flavors, all made from the original Velvet Freeze recipes.
"John just loved that business and he loved his customers," said his wife, Barbara McGuinness, who also was his ice-cream parlor partner and a member of the Chesterfield City Council.
Along with his wife, Mr. McGuinness is survived by three children, Ina McGuinness, Marcia Rose and Patty McGuinness, all of California; two stepchildren, Meredith VanDixhorn of Wisconsin and Matthew Mueller of Chesterfield; 12 grandchildren; and four great-grandchildren.
Visitation will be from 11 a.m. to 1 p.m. Tuesday (Dec. 10, 2019) at Ortmann-Stipanovich Funeral Home, 12444 Olive Blvd., Creve Coeur. Services follow after the visitation. Burial will be at Bellerive Gardens Cemetery, 740 North Mason Road.