Three weeks without any Jon Hamm news from this bureau is a problem that will be remedied, now.
As if any more reasons were needed to be a fan of STL's No. 1 celeb, Hamm finally has committed to a new long-term relationship — with a four-month-old, four-legged puppy named Splash.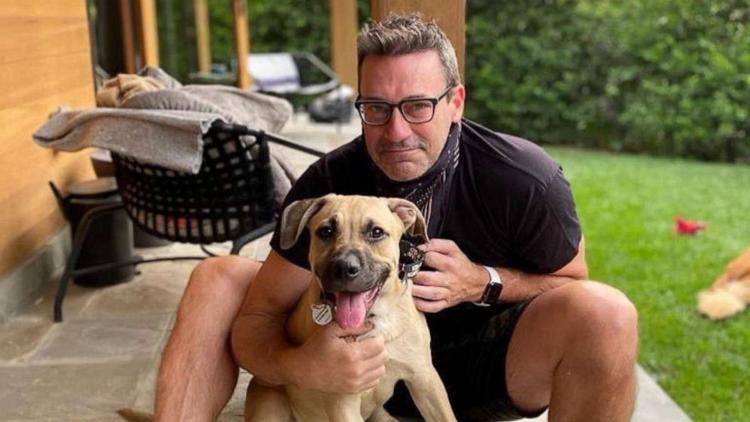 According to social media posts from the animal rescue group I Stand With My Pack in Culver City, California, the John Burroughs grad took home his new partner, a male German Shepherd mix, late last week.
Seems like Splash had a few bumps on its road to rescue, as the group noted in its post: "He was returned twice at the shelter because of his puppy energy. We rescued him and found him the best home. He lives a fairy tale life now."
"Pets can bring to us a sense of love and pride and all of those wonderful things," Hamm told People magazine.
This was not Hamm's first trip to the kennel. In 2003, he rescued a Shepherd mix, Cora, who stayed with him after his 2015 break-up with longtime girlfriend Jennifer Westfeldt. Cora died in 2017.
Your weekly capsule of local news, life advice, trivia and humor from Post-Dispatch columnist Joe Holleman.