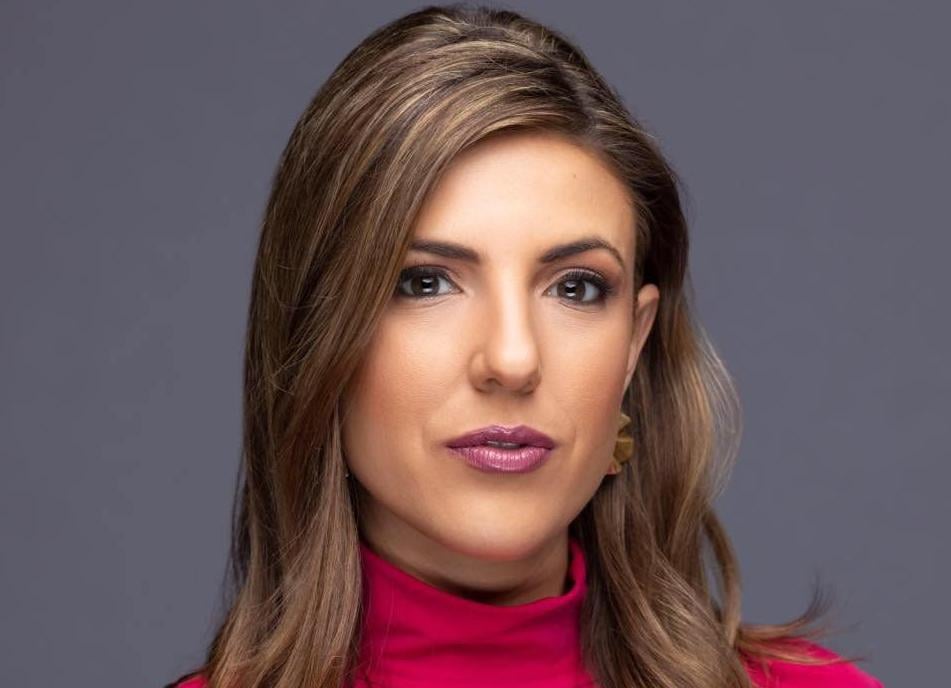 After three years flying on local air, KMOV (Channel 4) and weekend anchor Emily Pritchard have parted ways.
On Friday, Pritchard posted on Twitter: "Thank you St. Louis! Last night I did my last live report at @KMOV. I appreciate all the kind messages this week, truly thank you!"
Pritchard, a native of Waynesville, Missouri, came to the station in 2017 after stints in Columbia, Missouri; South Bend, Indiana; and Sacramento, California.
KMOV news director Scott Diener said that in the short term, the weekend anchor shifts will be covered by a rotation by Chris Nagus and Lauren Trager, two of of the station's weekend investigative reporters.
The change on weekend newscasts comes one month after the station made major changes in its weekday newscasts.
Samantha Jones has replaced Courtney Bryant as the main co-anchor, alongside Steve Savard, on the station's main nightly reports.
In other changes, STL native Cory Stark took over Bryant's 5 p.m. anchoring job, alongside Claire Kellett; and Maurice Drummond, formerly a sports anchor, switched to the news side and anchors weekday morning newscasts with Marissa Hollowed.
Daily updates on the latest news in the St. Louis business community.