Carol Daniel, one of the main voices of KMOX Radio, will be a featured speaker Jan. 21 at the annual celebration for the Rev. Martin Luther King Jr. at Florissant Valley Community College.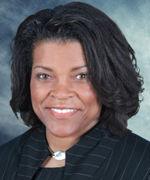 Currently a news anchor and 25-year veteran at KMOX (1120 AM), Daniel also is the president of the Greater St. Louis Association of Black Journalists, a published author and former television host and newspaper columnist.
Others set to take part in the event are Florissant Valley student Jannetta Robinson, who will emcee and also deliver a speech, and University of Missouri-St. Louis student Alayna Epps, who will sing.