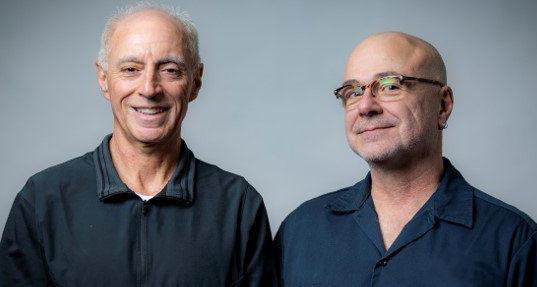 Woke up this morning and classic rock was on your mind?
Understandable, since some changes are taking place, starting Monday, at KSHE (94.7 FM).
First, the morning-drive team has gotten one-half of an overhaul: 
Guy "Favazz" Favazza, a 28-year-plus KSHE veteran and the longtime afternoon-drive host, now joins John "U-Man" Ulett during the 6 to 10 a.m. shift.
For the math-curious, the pairing of Ulett and Favazza puts almost 73 years of KSHE rock jockeying together: Ulett started at the station in May 1976 and Favazza came on board in June 1991.
Lauren "Lern" Elwell, a 10-years station stalwart who had been with Ulett in the morning and stayed on by herself until 1 p.m., now flies solo on the afternoon-drive shift, 2 to 6 p.m.
And last, but far from least, Mark Klose is back on full-time duty at the station. He will man the midday shift from 10 a.m. to 2 p.m.
Klose, who first started at KSHE in 1973 and then left for other stations in later years, also will bring with him a revival of "Klose's Cut Above," which are longer-play selections that will air at noon each weekday.