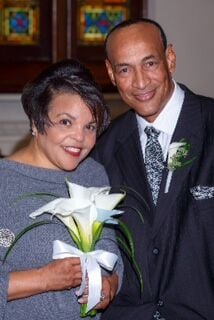 Longtime KMOV (Channel 4) reporter and anchor Robin Smith is retiring at the end of the month after a four-decade career in St. Louis
A winner of Emmy and Edward R. Murrow awards during her career as a reporter and anchor, Smith's last day will be July 31.
"Countless viewers have literally grown up trusting in Robin's honesty, integrity and experience as she has brought the story of the St. Louis region home to you," Mike Murphy, the station's general manager, said in a statement. "She will be missed and we look forward to enjoying a big celebration come Friday."
KMOV said the 10 a.m. Great Day St. Louis show that day will take a look at memorable moments from Smith's career. Smith will anchor at noon, and will be celebrated on the 6 p.m. newscast.
She currently reports on the 5 and 6 p.m. newscasts and anchors weekend mornings. Her long tenure at KMOV started in 1978 after working her way around the dial with stints at KSDK (Channel 5) and KTVI (Channel 2). 
She graduated from Northwest High School and Lindenwood University, and later earned an additional degree from St. Louis University.
Smith married former college hoops star Isaac "Bud" Stallworth in 2013.