No one from STL (not named Chuck Berry) has had a greater impact on American music than Miles Davis.
The East St. Louis native and jazz giant is the subject of "Miles Davis: Birth of the Cool," a documentary opening Friday at the Tivoli Theatre in University City.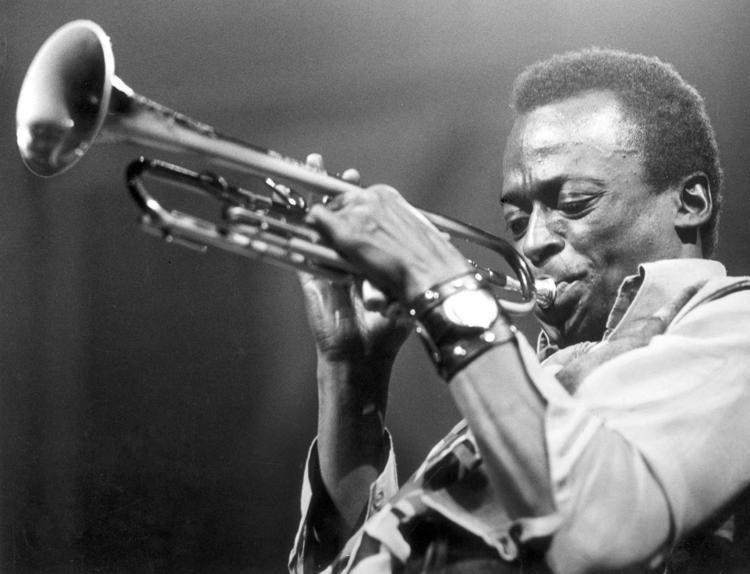 Director Stanley Nelson  and two of Davis' relastives, son Erin Davis and nephew Vince Wilburn Jr. will be at the showings at 7 p.m. Friday; 4:30 and 7 p.m. Saturday; and 2 p.m. Sunday.
According to IMDb, the doc features "archival photos and home movies shot by Miles and his colleagues, his manuscripts and Miles' original paintings, to explore the man behind the music."
Davis was born in Alton, Illinois, in 1926, but his family moved to East St. Louis a year later.
He graduated in 1944 from Lincoln and went to New York to attend Julliard School of Music. But he dropped out to play with jazz legend Charlie "Bird" Parker and form his own combos. He died in 1991
The Encyclopedia of Jazz calls him "the most consistently innovative musician in jazz from the late 1940s through the 1960s."