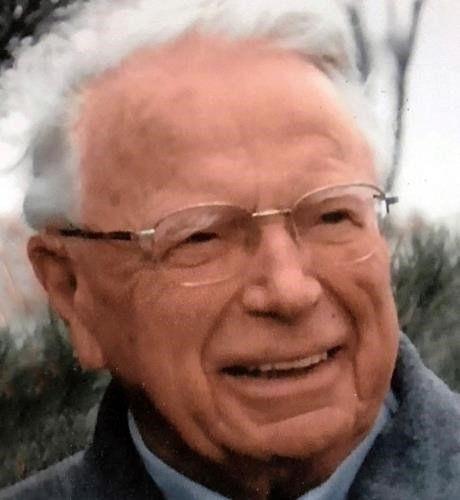 A former music professor at Washington University, Mr. Wykes also wrote the score for "Robert Kennedy Remembered," which won an Academy Award in 1968 for best short documentary.
Both films were directed by Charles Guggenheim, a native St. Louisan who also directed "The Great St. Louis Bank Robbery," Steve McQueen's first movie.
Mr. Wykes was born May 19, 1926, in the steel town of Aliquippa, Pennsylvania.
"His father owned a hardware store, but most young men in that town got out of school and took a job in the mills," said Sara Wykes, a daughter.
But her father decided on pursuing music when he was in grade school, after the high school band leader came to Mr. Wykes' class and handed out instruments to the students.
"Well, my dad picked the flute," she said. "And then he spent the entire weekend teaching himself to play it."
He taught himself well apparently, as he later appeared as a flutist with the Pittsburgh Little Symphony.
But then came World War II, and Mr. Wykes served as an Army infantryman.
After returning home, he went on to earn a master's degree in music theory from the Eastman School at the University of Rochester, and a doctorate degree in 1955 from the University of Illinois.
Later in 1955, he joined the faculty at Washington U. as the music department's composer-in-residence. The university bestowed a Distinguished Faculty Award on him in 1976.
Among his most notable students was St. Louisan Oliver Nelson, a saxophonist who later worked with numerous jazz giants, including Duke Ellington, Quincy Jones and Sonny Rollins.
While teaching in St. Louis, Mr. Wykes also played flute in the St. Louis Symphony Orchestra from 1963 to 1967 and the Studio for New Music from 1966 to 1969.
His orchestral works have been performed across the world.
After Mr. Wykes retired from teaching in 1988, he spent some time in California, first as the composer-in-residence at the Djerassi Foundation in California and then as a visiting scholar at Stanford University.
Returning to his home in University City, Mr. Wykes spent as much time as possible outside of the home, bird-watching and fly-fishing.
"He was an avid bird-watcher and he loved to fly-fish, and he tied his own flies," Sara Wykes said. "And growing up, family camping trips were our thing."
For all of his accomplishments, Mr. Wykes maintained much of his Pennsylvania steel-town upbringing.
Said his daughter, "He was a simple modest man who taught us to work hard and be honest."
Other survivors include his wife of 71 years, Rosalyn; two other children; four grandchildren and one great-grandchild.
Mr. Wykes will be buried Friday at Jefferson Barracks National Cemetery. A memorial service will be held at a later date.