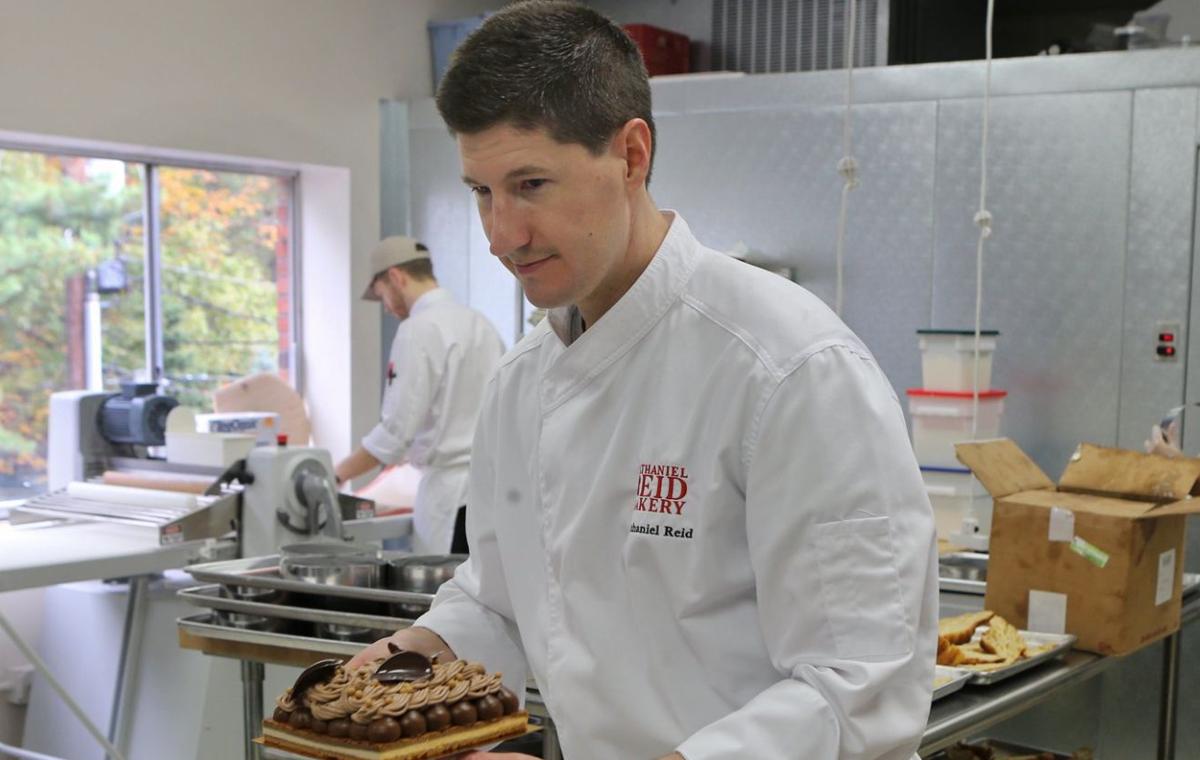 This slice of news just in: The best cakes in Missouri are right in Kirkwood — the pound cakes at the Nathaniel Reid Bakery.
"It's no surprise that the confections baked by Nathaniel Reid ... are wildly popular among locals and visitors," the website writes. "Try the pound cake, and if you want a little extra flavor add one of the many jams on the menu."
Reid opened his Manchester Road shop in August 2016, after spending three years as the pastry chef at The Ritz-Carlton hotel in Clayton.
A University of Missouri alum (Class of 2003), Reid has been recognized as a 2019 and 2020 James Beard Foundation semifinalist.