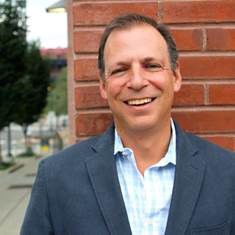 Jay Indovino, the only executive director Pedal the Cause has ever known, is soon stepping down from his post.
Indovino announced his plans earlier this week, adding that he would stay on until the charitable group's board finds a replacement.
In a statement, Indovino said he is proud that his organization has helped advance cancer research.
"It's also been very rewarding to see the St. Louis community, including our thousands of riders and volunteers, embrace Pedal the Cause," he said.
The group formed in December 2010 and has donated more than $24 million to Siteman Cancer Center and Siteman Kids at St. Louis Children's Hospital.