August A. Busch IV had no drugs or alcohol in his system when he flew a helicopter and landed it in a Swansea business park in July, Illinois State Police tests show.
The report from the state police's forensic services laboratory in Springfield shows that tests done on two samples of Busch's blood failed to detect any intoxicants.
St. Clair County State's Attorney Brendan Kelly confirmed the test results Wednesday.
"The Swansea Police Department submitted their case for review to the State's Attorney's Office," Kelly said in a statement. "The case has been taken under advisement and we have asked (police) to seek additional information related to the process that is ongoing with the" Federal Aviation Administration.
The FAA was called to investigate whether any aviation laws were broken. Kelly referred questions about the FAA to the agency. A spokesperson could not be reached Wednesday.
Maurice B. Graham, Busch's longtime attorney, said in a statement: "Mr. Busch has always taken flying very seriously, and he is not surprised by these results."
Swansea Police Chief Steven Johnson could not be reached for comment.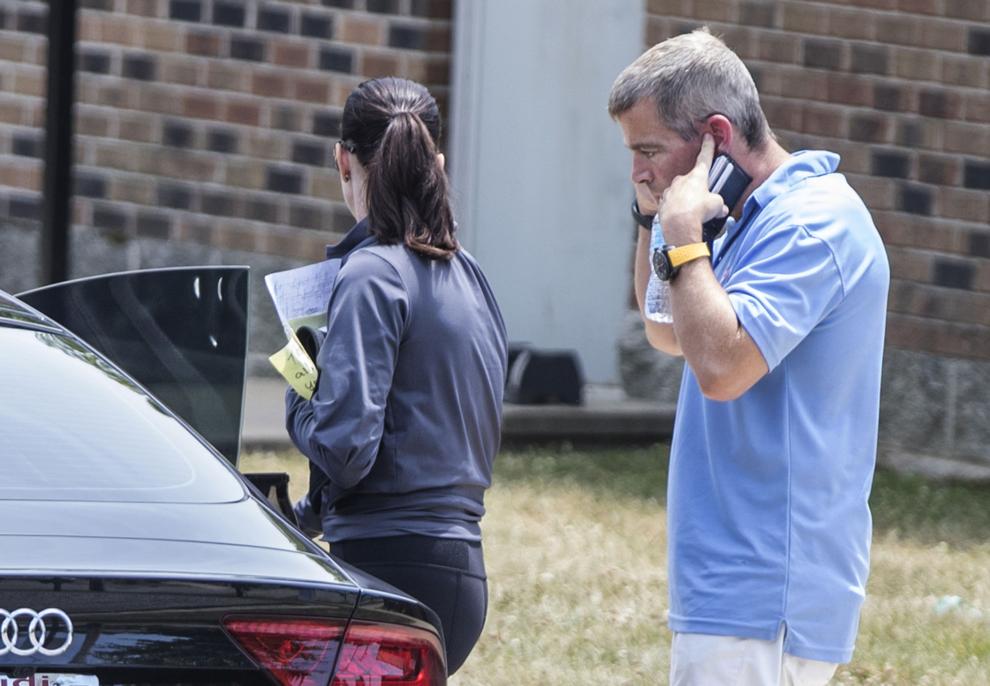 Busch was arrested July 10 by Swansea police on suspicion of reckless conduct, unlawful use of a weapon and being intoxicated in or about an aircraft — charges that hinged upon Busch being intoxicated, a source said.
Authorities returned to the office park about 8 p.m. when witnesses reported Busch, who police said appeared intoxicated, was trying to leave in the helicopter.
A breath test administered on site showed that Busch had no alcohol in his system, but police said he failed field sobriety tests, and in court documents said Busch seemed "intoxicated," "rambling" and "unable to keep a single train of thought."
During those tests, his speech was "very mumbled and slurred," documents say.
Several types of prescription drugs were found in his pockets and in the helicopter, some prescribed to Busch and others to the woman who was with him, identified in court documents as Dawna M. Wood.
According to the documents, Wood told officers that Busch takes prescription drugs for anxiety, but she said he had not been taking them recently because he was undergoing medical procedures that required him to abstain from them.
At one point while talking to police, Busch began jumping around and running sprints, telling police he needed to get more oxygen to cope with an anxiety attack. Police called for an ambulance, but it was not needed.
While being questioned by Swansea police, Busch told officers he has a concealed carry permit in Missouri and had a loaded gun in his pocket. Busch gave police permission to search the helicopter, where they found three more loaded handguns and a pepper spray gun, court documents say.
Police then applied for search warrants to obtain blood, urine and other samples. Busch was released shortly after noon July 11.
Busch, 53, is the former head of Anheuser-Busch Cos. and ran the brewing giant from 2006 until it was bought out two years later.