The St. Louis Press Club wrapped up its 2021 activities with year-end honors — which included awarding the club's top honor to Claudia Burris.
Burris was the recipient of the group's "Catfish" award, which recognizes exceptional contributions to the field of communications and to the club.
(For the curious: the honor is called the "Catfish" in recognition of the long-gone Catfish & Crystal restaurant in downtown St. Louis, where the club's founders met in the 1950s.)
For more than 15 years, Burris has coordinated the club's journalism-student scholarship program that has provided scholarship grants to hundreds of students.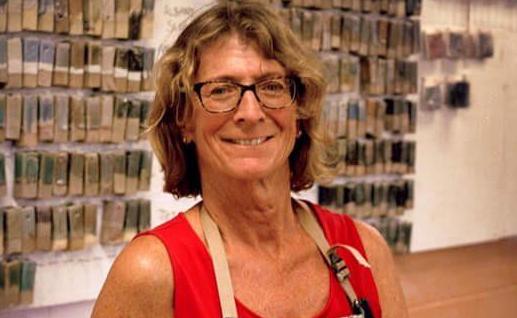 A University of Missouri-Columbia grad and an Arnold resident, Burris is a ceramic artist who heads CRB Studios.
She also is an adjunct photojournalism professor at Webster University and noted photographer. Her work recently was featured in October in the "Made in St. Louis" features series in the Post-Dispatch.
President's Awards were bestowed upon club treasurer Richard Gavatin and programs vice president Jan Scott; Jessica Z. Brown-Billhymer, for producing the "In the Now" video series on the club's website; and Betsy Taylor and Sarah Thompson, for their work on a virtual program dealing with journalists covering news in present-day terms.
Also, board member Miran Halen and volunteer Phyllis Langsdorf received honors for their work heading up "Beauty Buzz," a scholarship fundraiser.