One of the longest stints in STL radio history appears at end Thursday, when Guy Phillips pulls his last shift at KTRS (550 AM).
Phillips' retirement will bring an end to a 41-year career on the air, one that began in 1979 when he was hired as a disc jockey at KSLQ, which became KYKY (98.1 FM).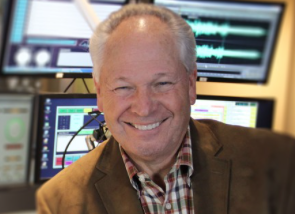 A Chicago native, Phillips worked in Texas, Mexico and California before coming to town with on-air partner Mike Wall, who now is a communications professor at Lindenwood University.
Phillips left KYKY to take over the afternoon-drive slot from Frank O. Pinion (real name: John Craddock) in February 2018.
Phillips said the coronavirus shutdown was manageable, but being out of the radio studio for weeks pushed him in a direction to which he'd already been leaning.
"I'd say I thought about (retiring). I'm going to be 68 and I have a granddaughter now, our first. So it just seemed like the right time," he said.
Phillips said he enjoyed these last two years at KTRS. "It gave me a chance to do something I hadn't done, straight talk radio."
When Phillips started his stint at KTRS, he was paired with Julie Buck. After Buck left, former KSDK reporter Heidi Glaus joined the show in January 2019.
"There's going to be an obvious hole on St. Louis radio," Glaus said. "I feel so lucky to have been given the opportunity to learn from one of the best over the last year and a half."