It's not stalking if it only happens once:
That was the essence of a St. Louis circuit court judge's ruling Wednesday in the case of radio personalities John Carney and J.C. Corcoran.
Calling it "a feud between two professionals," Commissioner Michael L. Walton denied Carney's request for a full order of protection against Corcoran, whom Carney had accused of assault two months ago.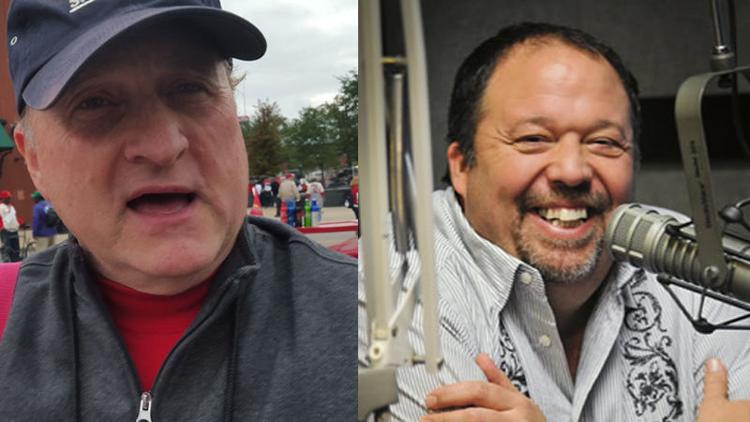 To rewind a bit, the case between the two longtime radio personalities began Sept. 16:
Carney alleges that after he finished with a remote broadcast from Mission Taco in Soulard, he walked to his car to find Corcoran waiting there for him. He said Corcoran threatened him and his family and then struck him in the face.
Corcoran counters that he approached Carney only to ask him to stop insulting him on the air, but that Carney shoved him and acted aggressively, and that he may have inadvertently touched Carney's face in defending himself.
Carney and Corcoran have had a contentious history dating back to 1984, when Corcoran  came to STL to work at KSHE (94.7 FM).
At the hearing, both sides re-stated their previous claims. Neither called witnesses to the confrontation, leading Walton to declare that no conclusion could be reached, other than "something happened."
Walton's denial removes the temporary order that Circuit Judge Barbara Peebles issued on Sept. 17.
EDITOR'S NOTE: Joe Holleman is a regular paid guest on KTRS' mid-morning show with Jennifer Blome and Art Holliday. Over the years, Holleman also has been a guest on numerous shows hosted by both Corcoran and Carney.