OAKLAND • This town is easy to miss — tucked into little more than one-half square mile among Webster Groves, Kirkwood, Glendale and Crestwood.
But despite its size, it looms large in innovative home design.
While traditional colonial and Victorian two-stories, neat bungalows and tight cottages dominate the housing stock of southwestern St. Louis County, tiny Oakland offers a healthy dollop of unique architecture.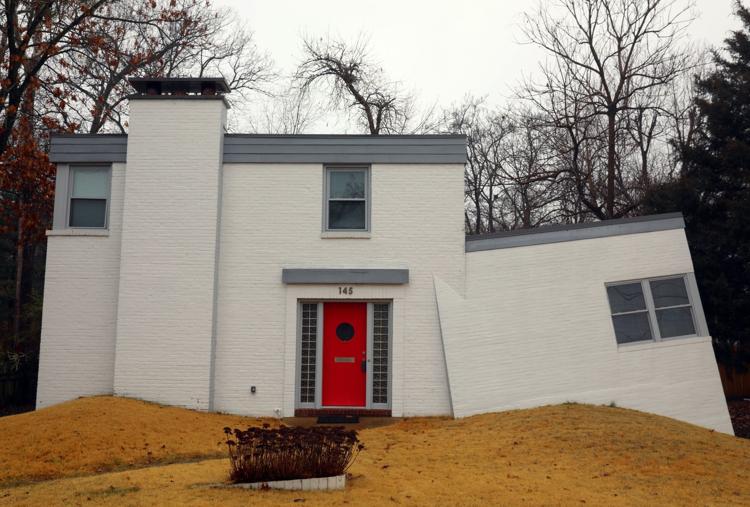 Most of the town's design legacy can be credited to Harris Armstrong, an architect who lived in Oakland for about 35 years until he died in 1973.
But before Armstrong's drafting table shaped the city, Howard E. Nichols' sales pitch created it in 1920.
So in 1916, to stave off Kirkwood's annexation plan, Glendale incorporated. But residents on the south end of town quickly bristled over laws enacted by the new government, and they voted in 1920 to break off and to become Oakland.
"There was a libertarian bent to this area, a lot of people out here who didn't like politicians telling them what to do," Bolten said.
And the man out in front was Nichols.
Nichols was an entrepreneur who at one time was in business with E.G. Lewis, founder and first mayor of University City. Around 1902, he bought a house on East Monroe Avenue, when Oakland still was unincorporated.
Nichols quickly became connected with the local business leaders through his continued buying of real estate in the area and running a mail-order cosmetics business from his home. No fan of big government personally, Nichols had taken out ads and spoke at rallies during the Glendale incorporation effort, and then did similar work to incorporate Oakland, Bolten said.
"Howard Nichols was quite an operator … apparently a real charming man who could sell anything," Bolten said.
"So both in Glendale and Oakland, the rich businessmen enlisted him as the front man" for their less-government incorporation efforts, she said.
Bolten said the city's reticence toward government still exists, but not one based along party lines. She noted that the city still didn't have building and inspection codes when she moved there in the 1980s.
Although some such ordinances have been adopted since, Bolten said, "I think there's a general indifference to government here. People seem to prefer a conscientious, but not overbearing, government.
"We still don't have an actual city hall," she said.
No restrictions
The hands-off government that sparked the city's founding was a bonus for Armstrong, the architect born in 1899 in Edwardsville.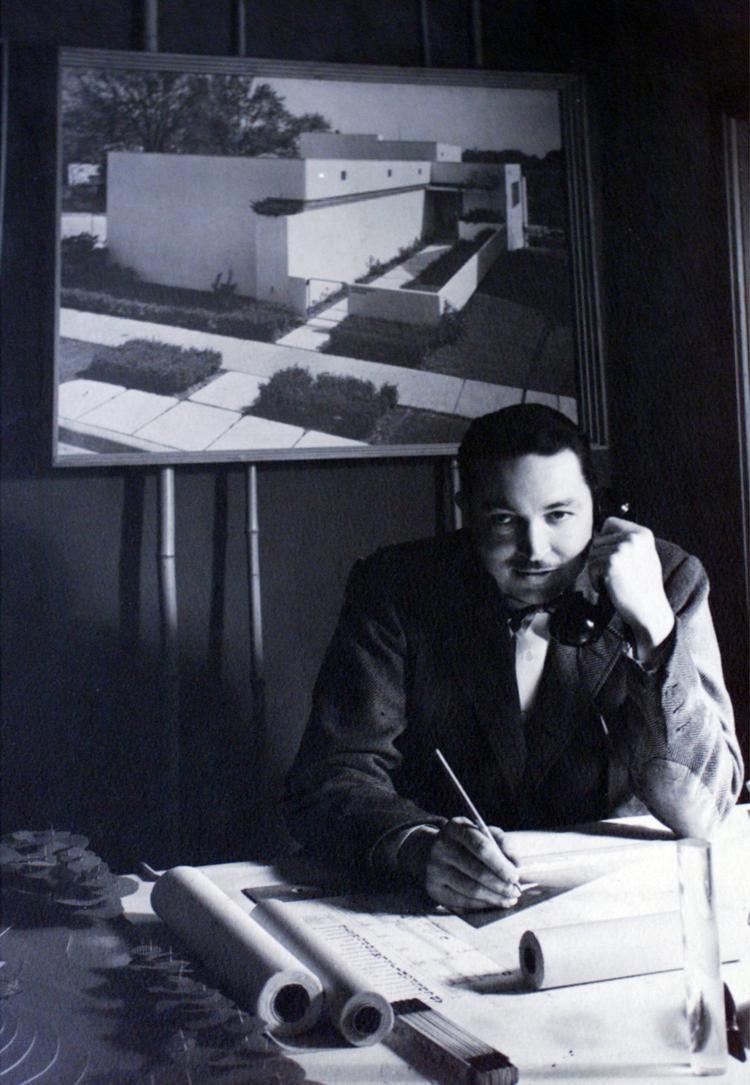 Armstrong was drawn by the city's lack of planning and zoning laws, inspection codes and architectural review boards — a blank design canvas of sorts, Bolten said.
That artistic freedom drew Armstrong, along with other architects who took advantage of looser laws to take chances with home design.
Armstrong began studying architecture in 1923, in night classes at Washington University. A year later, he headed off to Ohio State and then to New York.
In 1930, he came back to St. Louis and opened his own practice. He struggled until 1934, when he was hired to design the Shanley Building, 7800 Maryland Avenue in Clayton.
The Shanley is generally recognized as the first International Style building in the Midwest. When it was completed in 1936, it was highlighted in both Architectural Record and Architectural Review and won a silver medal at the Paris Exhibition of 1937.
After that, Armstrong was in high demand and eventually designed more than 100 structures in the area before he died in 1973.
Before retiring in 1969, Armstrong designed nine buildings in Oakland. He lived in two of them and used a third for an office.
Four of his homes sit on Sappington Spur, south of the old Westwood (now Westborough) Country Club.
The Sappington Spur homes are on land that was part of a large estate developed in the late 1800s. The land contained four structures, but only the stables could be saved when Armstrong began building there in the late 1930s. The other homes on the street, including Armstrong's first Oakland residence, used as much original material as could be saved.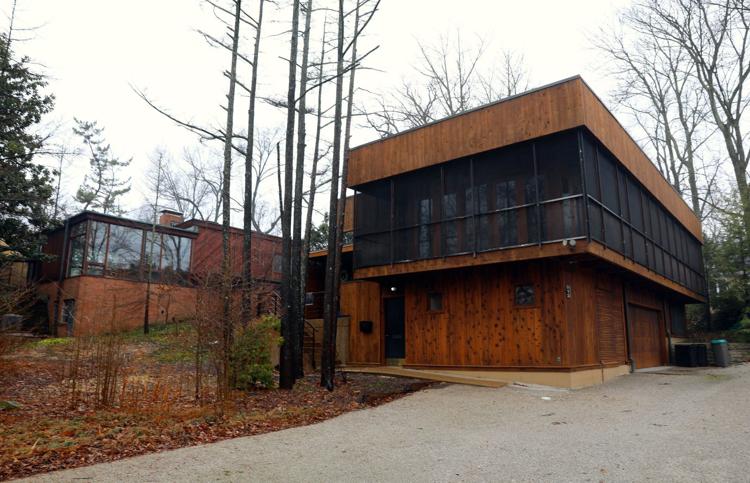 In 1947, Armstrong built an office on Singlepath Lane, a small road next to the golf course and in walking distance of his house.
A trip down either narrow street feels like a photo shoot from a modern homes magazine, an architect's playground peppered with sleek angles, glassy views and natural materials.
Armstrong designed his second residence in Oakland in 1952 on South Sappington Road, on land squeezed between Singlepath and Sappington Spur.
Architectural stewards
Ted Wight, a real estate agent who has sold two Armstrong houses, said he enjoys the homes in Oakland.
"It's just this wonderful enclave of interesting homes, a little bohemian in nature," Wight said. "So much of St. Louis (housing) is colonial or traditional, so these unique styles really jump out at you."
No need to tell that to Kylie Roth, who has lived in Armstrong's second home for four years with her husband, Jason Koebel, and now their infant son, Oslo.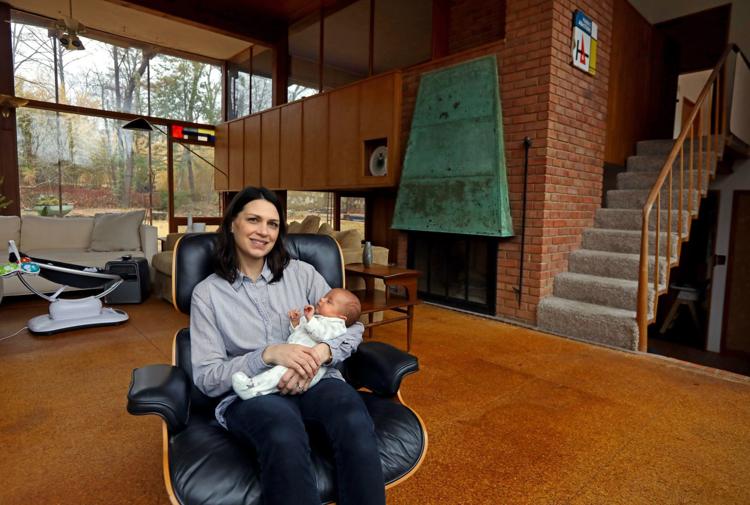 "We love midcentury modern architecture, especially the way light is brought into the home and ties the inside in with the outdoors," Roth said.
Roth said the floor-to-ceiling windows flood the rooms with light. "I've never been much of a winter person, but the sun coming into the main room always makes me feel better," she said.
There have been some challenges, because they take seriously their role as "stewards for the property. We're proud to live here."
They have had to shell out significant cash to get cork closet doors made for a hallway to match originals that still hang in the master bedroom; remove, sand and shellac numerous pieces of wood to restore them to original appearance; and pull up carpeting, only to reveal original floors that need work.
As to ever moving out, Roth said they have not ruled out the possibility.
"But it would have to be something really special."
Oakland pioneer spurs trend of peculiar architecture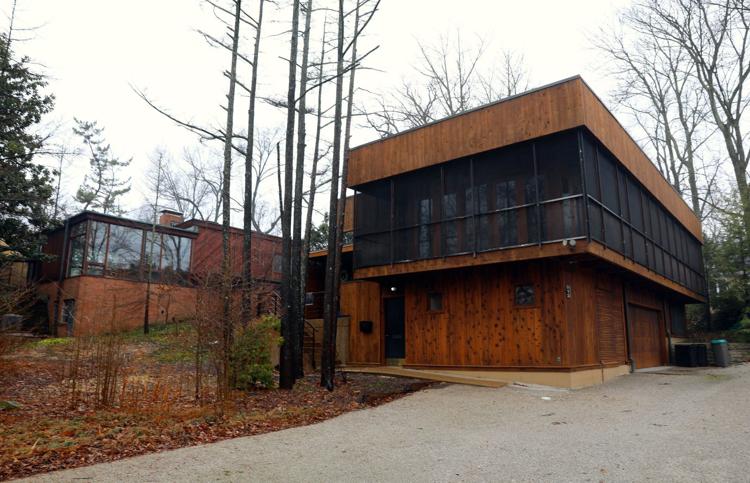 Oakland pioneer spurs trend of peculiar architecture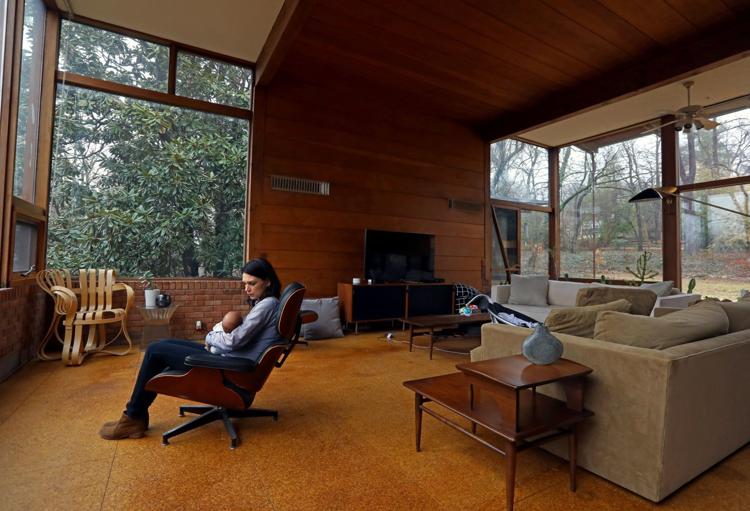 Oakland pioneer spurs trend of peculiar architecture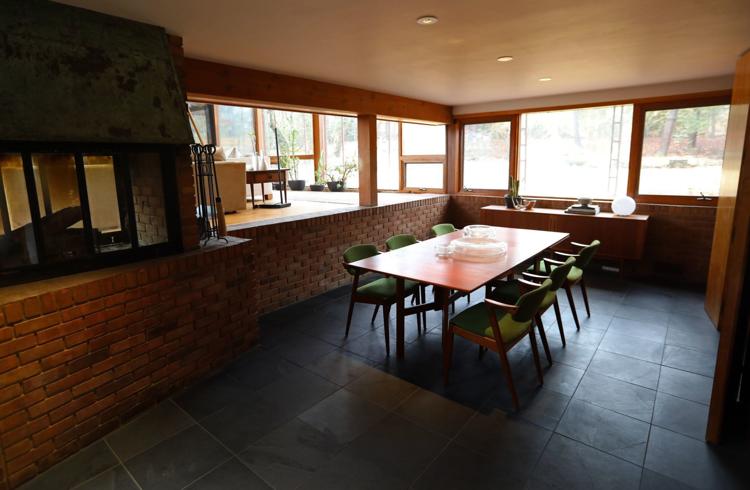 Oakland pioneer spurs trend of peculiar architecture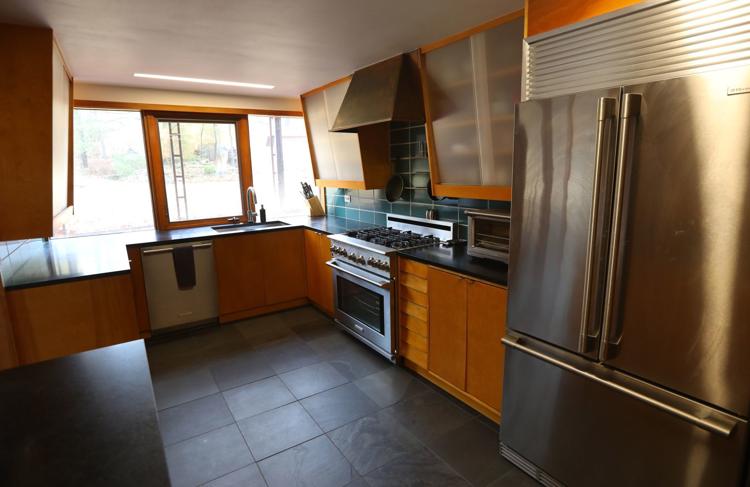 Oakland pioneer spurs trend of peculiar architecture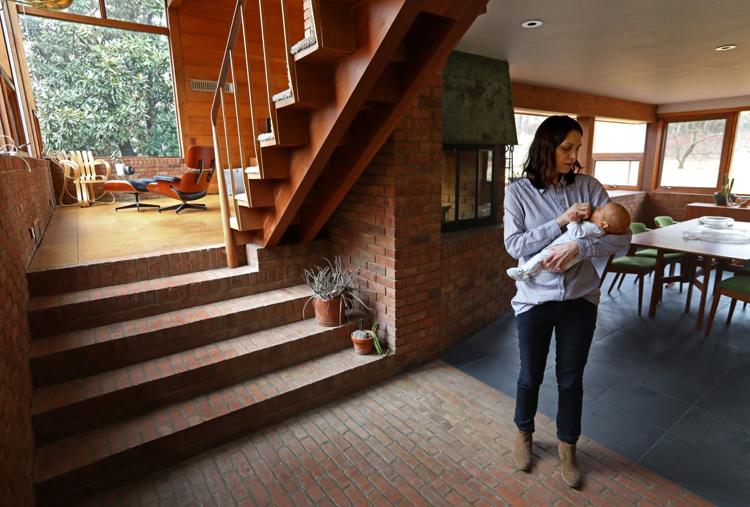 Oakland pioneer spurs trend of peculiar architecture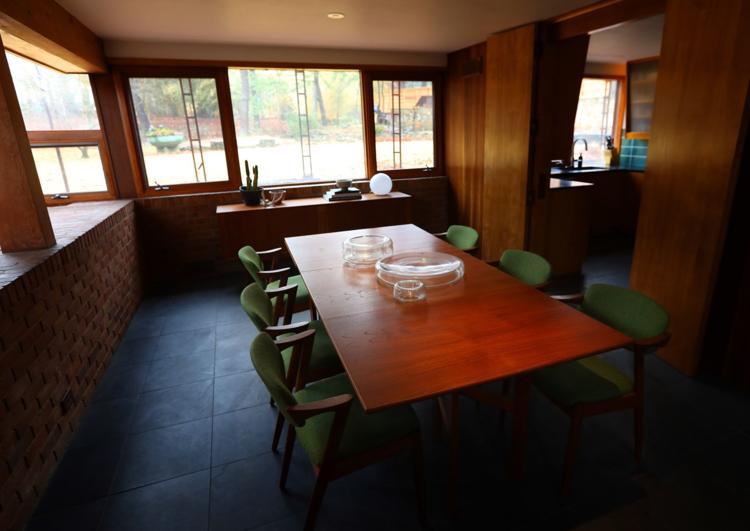 Oakland pioneer spurs trend of peculiar architecture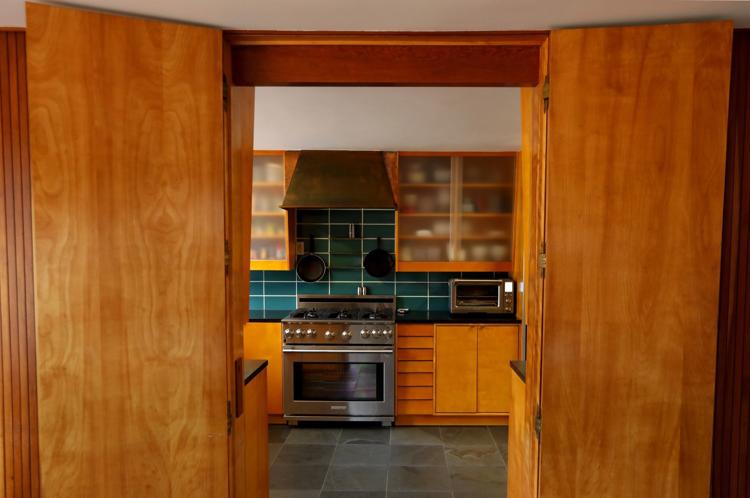 Oakland pioneer spurs trend of peculiar architecture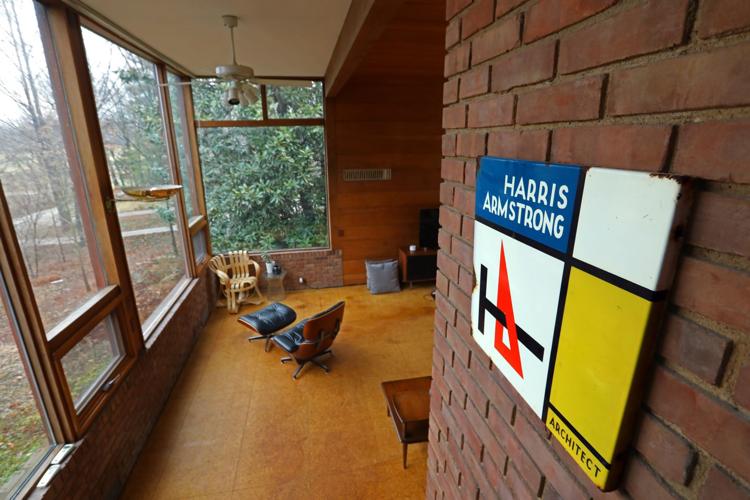 Oakland pioneer spurs trend of peculiar architecture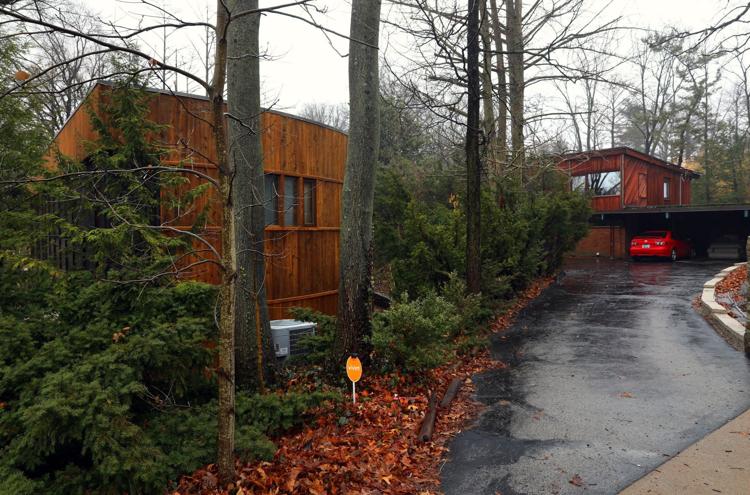 Oakland pioneer spurs trend of peculiar architecture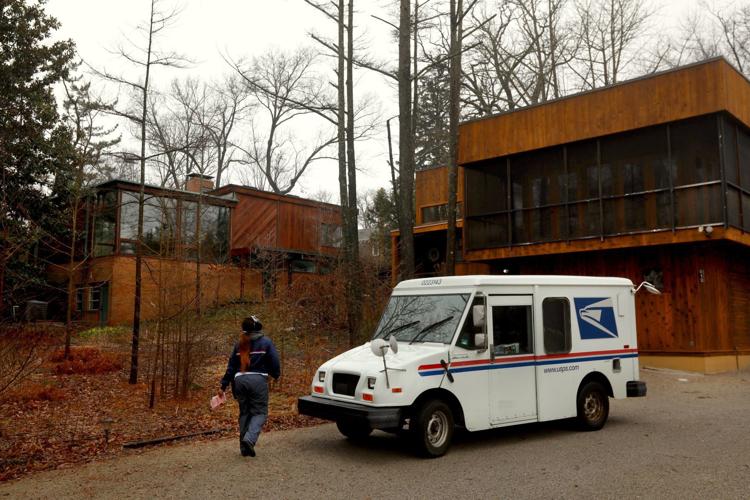 Oakland pioneer spurs trend of peculiar architecture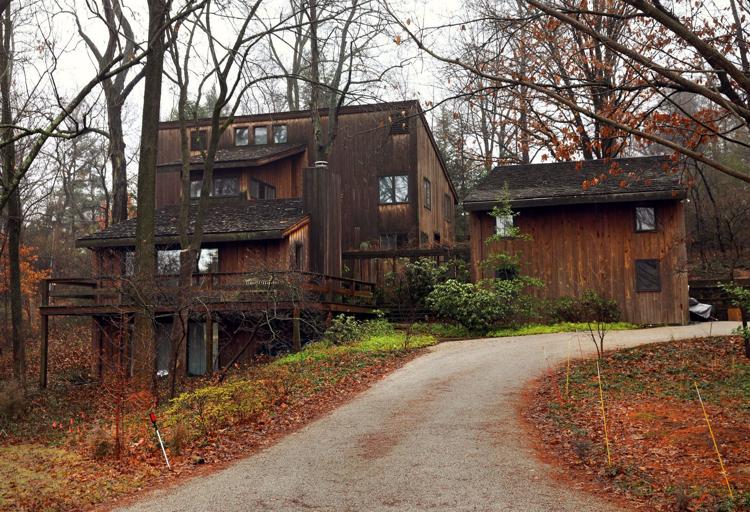 Oakland pioneer spurs trend of peculiar architecture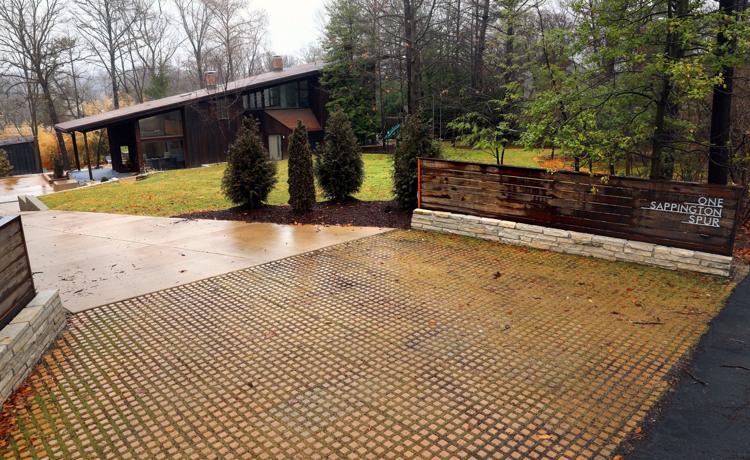 Oakland pioneer spurs trend of peculiar architecture