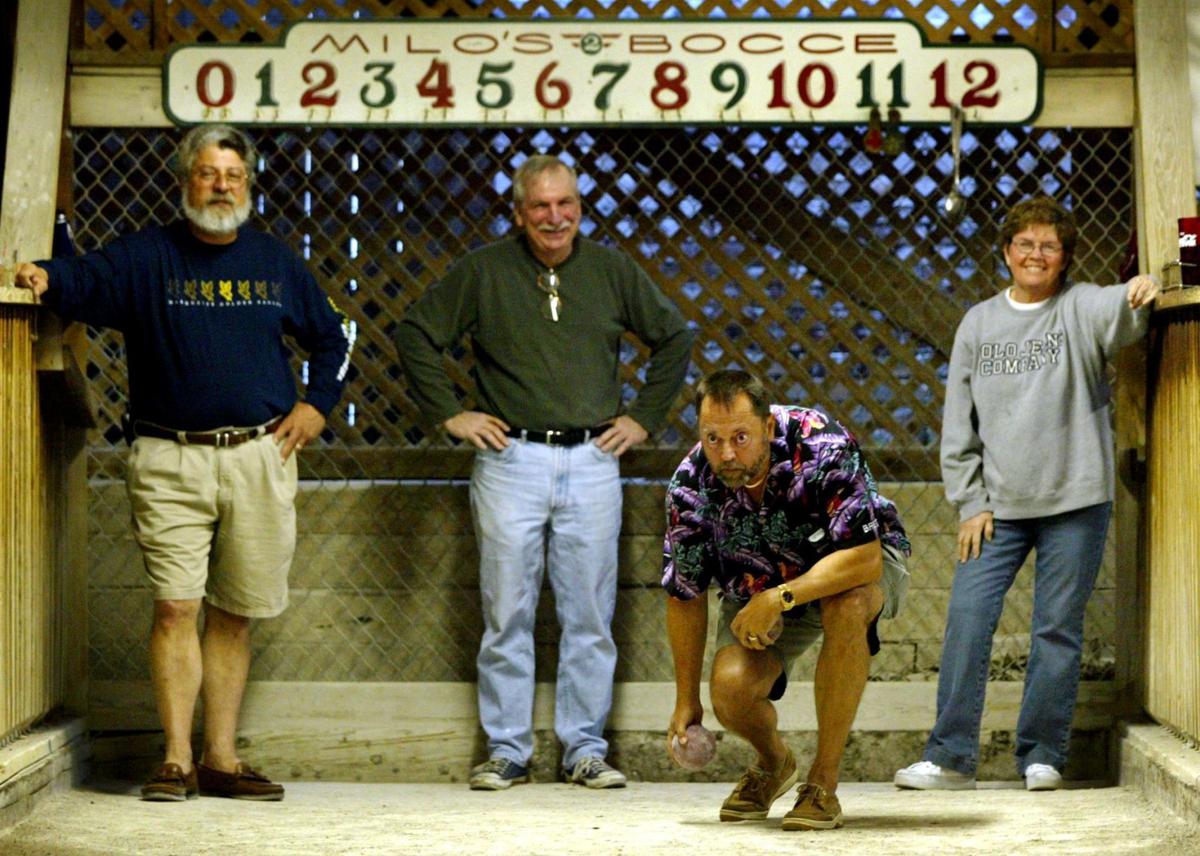 EDITOR'S NOTE: Story revised to reflect that league may begin later this year, depending on when St. Louis officials again allow large gatherings.
As STL sports fans struggle with the toll the coronavirus pandemic has taken on Cardinals baseball and Blues hockey, St. Louis Alderman Joe Vollmer has tossed another bombshell into the mix:
For the first time in 30 years, the Milo's Bocce League will not be starting any time soon, if at all.
"We'd postponed the (April) start awhile back, but now we're just canceling it until further notice," said Vollmer, who with his wife, Sue, owns the 118-year-old Milo's Tavern at the corner of Wilson and Marconi avenues.
Though other bars in recent years have constructed courts and started leagues — including the serious and swanky Italia-America Bocce Club, just south of Milo's on Marconi — Milo's bocce shed has become a staple in the area's historically Italian neighborhood.
Since 1990, Milo's has had 60 teams and 240 people rolling, drinking and eating from Monday through Thursday nights. Add to that total the hundreds of other customers who came to cheer or heckle their friends.
"Heck, the Thursday night league has been filled by the same teams for 30 years. It's like a legacy thing, one guy passes away and his son takes over the team," said Vollmer, a Democrat who has been the 10th Ward alderman since 2003.
Although the bar still provides carryout service and will reopen the courts when shutdown orders are rescinded, Vollmer had to pull the plug on the league getting started.
"We were looking forward to our 31st season," he said. "But with no clear date on when things are re-opening, we're just cancelling it for now and maybe we can open it up later."