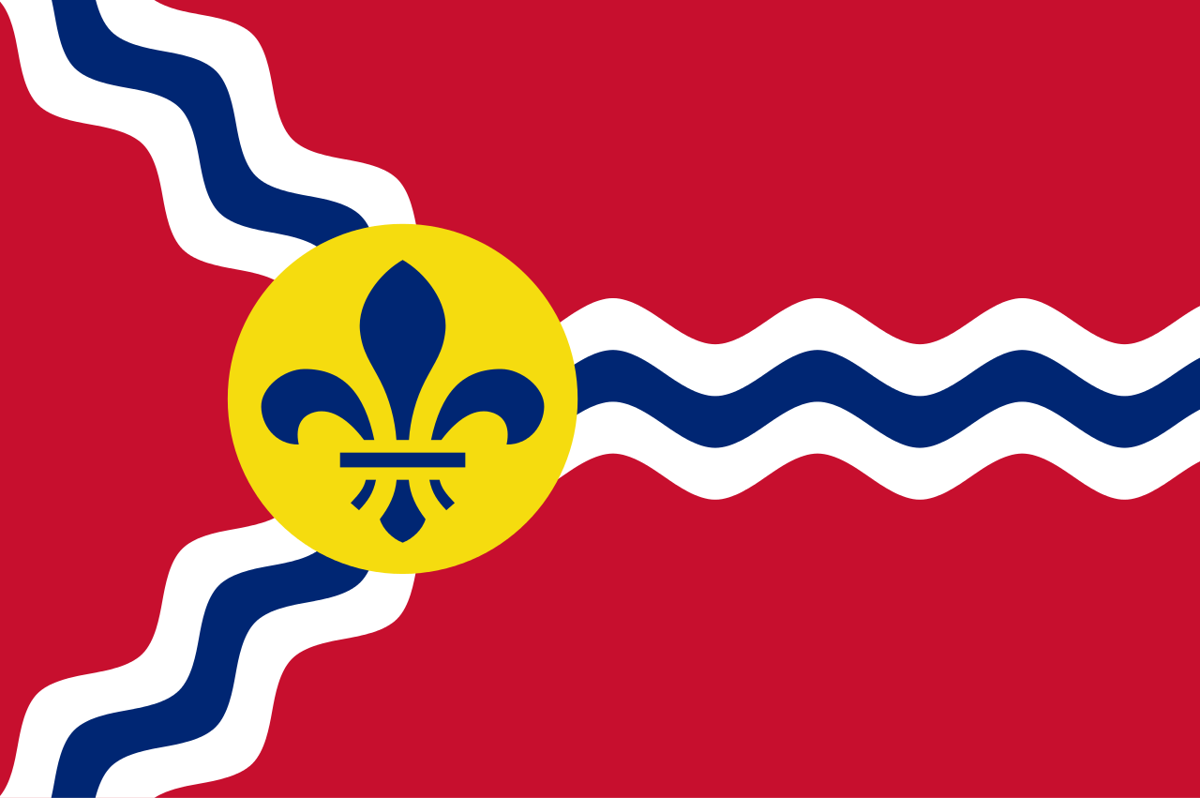 That's one handsome city flag you got there, Tulsa ... but you never really stood a chance.
In a social media contest concocted by a Twitter account called ""March Madness of Flags," the flag of our fair burg waved goodbye to Tulsa's pennant as it ran away with the competition.
With the final voting closing Sunday night, St. Louis's flag racked up a 1,546-to-94 victory and won the title of "Coolest U.S. City Flag."
CHAMPIONSHIP MATCH

— March Madness of Flags (@FlagsMarch) May 3, 2020
Along the way, St. Louis whipped New York, Albuquerque, Indianapolis, Portland, Oregon, and Washington before clobbering Tulsa in the finals.
Of our major neighbors, Chicago and Indianapolis made it to the Sweet Sixteen, while state-mate Kansas City was knocked out in the second round by Corpus Christi, Texas.
The St. Louis flag is relatively new, adopted in 1964 as part of the city's bicentennial celebration.
Designed by Theodore Sizer, an art history professor at Yale University, the flag symbolizes the confluence of the Missouri and Mississippi rivers, with the point of the confluence marked by a fleur-de-lis to pay tribute to the city's French heritage.
The old flag, designed in 1916 and adopted officially in 1946, had a silhouette of the statue of St. Louis on a background of thick red, white and blue stripes.
The competition between U.S. cities began April 17, the second match-up since the Twitter account was created last month and dedicated to "the love of vexillology," the study of flags.
The first bracket started April 3 and determined the "Coolest Flag" of a country. Barbados won the competition. The U.S. made the Final Four, but lost in the semifinals to Antigua and Barbuda.
This week, the account has moved onto a new contest: Coolest City Flags of the European Union.
After a fourth contest, yet to be announced, the St. Louis flag will run against the three other bracket winners for the title of overall coolest flag.