Danielle Belton knows all about taking big leaps.
On April 12, the former STLer became editor-in-chief of HuffPost, a popular general news website.
Before that, she was the news chief at The Root, a smaller website specifically aimed at a Black audience.
"Yes, I'm dealing with the enormity of all that," Belton said with a confident laugh. "Right now, I've just been meeting with people, trying to get to know my newsroom."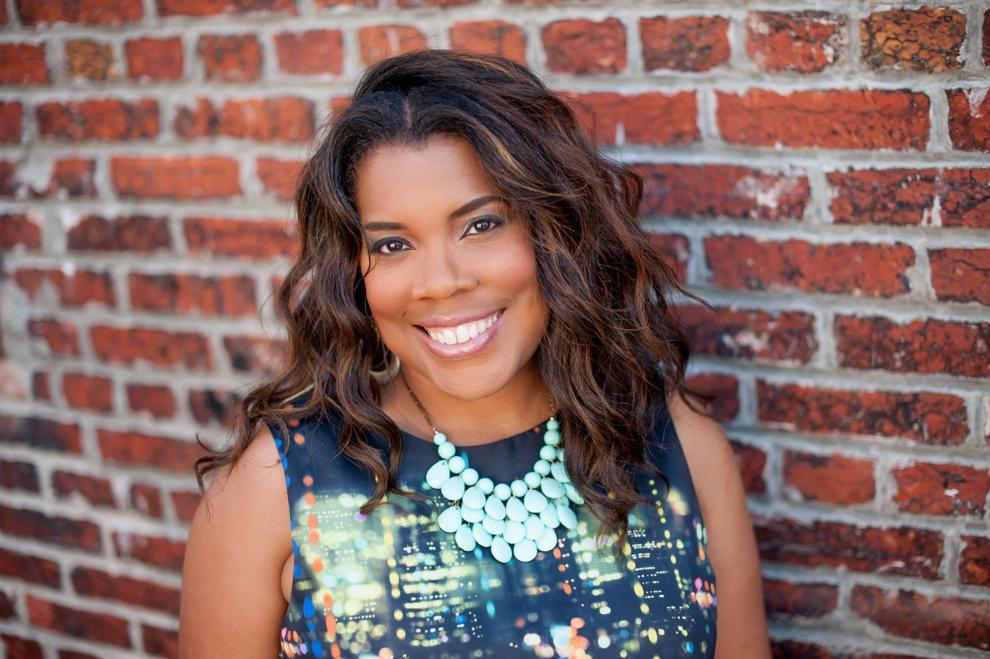 Indeed, it is a bigger newsroom. Compared to about 20 staffers at her former job, Belton now manages the website's U.S. news operation, which includes more than 110 people. (And that's after HuffPost laid off about 45 people last month from that team.)
"It's exciting to me," she said. "It's such a big team and such a big audience."
Born and reared in Black Jack and Florissant, the 43-year-old Belton is the middle of three daughters of David C. and the late Deloris Belton.
Her father, an architectural engineer who worked for McDonnell Douglas and Boeing, and her mother, who died in 2018, were both "news junkies."
They provided the household with a steady diet of the Post-Dispatch and CBS local and national news, Belton said.
"I started reading the Post when I was 11, from cover to cover, front page to the classifieds," she said.
Her first career choice was to be a comic-strip creator, and she still picks up a sketching pen to provide drawings for some articles.
But as she got older, her aims changed.
After the comics phase, "I wanted to be Dave Barry," whose Pulitzer Prize-winning columns were syndicated in the P-D.
"Then it was '60 Minutes' and I wanted to be an investigative reporter, like Ed Bradley, Mike Wallace or Leslie Stahl," she said.
Later, the goal switched to being a political correspondent. "It was 'Meet The Press' with Tim Russert. Me and my dad watched it religiously," she said.
But after she graduated from Hazelwood Central High and headed to Southern Illinois University Edwardsville, she returned to her first love, comic strips, and declared as an art major.
"I remember a first-year (art) class that required me to build a box. And I was like, wait, I don't want to build boxes, all I want to do is draw cartoons," she said.
So she switched to journalism and went on to be the editor of the college newspaper, The Alestle, her junior and senior years.
Still, her jump from a niche website to HuffPost's helm may not be the biggest leap she's ever made.
She returned home after working for several years as a reporter at small daily newspapers in California.
The reason for returning was not professional, but personal: After going through a divorce, Belton fought with bipolar disorder — a struggle she later documented in articles for BP and Essence magazines.
"I came home around Christmas 2007 and got a job as seasonal help at Macy's in Jamestown Mall," Belton said. "My mom wouldn't let me just sit around the house, so I was folding towels at Macy's."
Belton said the depression eventually got so bad that she checked herself into St. Mary's Medical Center for treatment.
"But I promised my sister, Denise, that I wouldn't go back, that I would do whatever it took" to remain healthy, she said.
Now she comes home on holidays to visit her father, sisters Denise and Dierdre Belton, "and for my nephew's birthday."
Around the time of her hospital stay, Belton started a website, "The Black Snob," an endeavor that led to greater notice.
In the following years, she wrote for the BET Network, The New York Times, The Washington Post and The Guardian. And she has been a featured speaker at Duke, Harvard, Howard and Yale universities.
As to her goals at HuffPost's helm, Belton pulls no punches in declaring that diversity is the top priority, with "no sacred cows" in making needed changes.
Her direct approach could cause a stir among some in HuffPost's core audience, usually viewed as being liberal/progressive.
In a podcast interview last year, Belton said you can "totally still be racist and call yourself a liberal or a progressive."
Belton said her views come from honesty and facts, which she said will be the engine that drives her newsroom.
She said her staff and its product should reflect the nation — not only from a racial standpoint, but also from an LGBTQ and physically challenged perspective.
But that does not mean publishing opinion pieces masquerading as news, Belton said.
"News has to be grounded in reality. We need to deal with what's happening, not what we wish was happening."