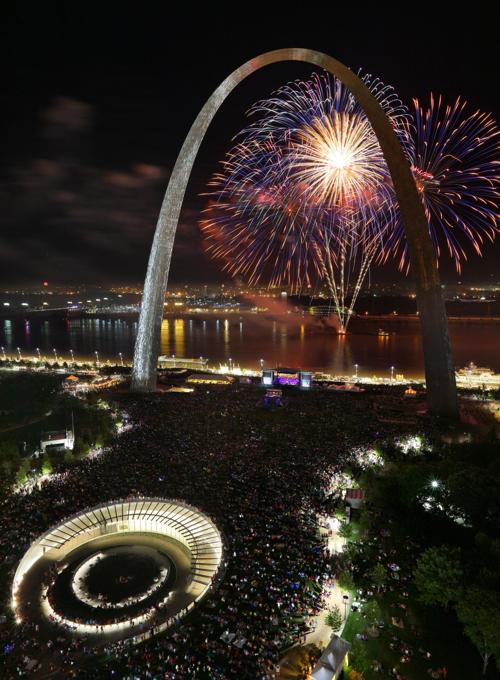 Take St. Louis' generally sweat-generating summers, mix in our relatively unsafe conditions and what do you get? A Top 10 finish in the "Best Places to Celebrate Fourth of July," that's what.
In a ranking from personal financial website WalletHub, our fair burg came in at No. 10 out of the largest 100 cities in the U.S — just behind San Francisco and a bit better than New Orleans.
While that is an improvement over last year's No. 16 ranking, it still lags behind our No. 7 finish two years ago and our No. 6 placement from 2016. 
The five determining categories are: Fireworks celebrations; affordability; activities; weather; and safety.
St. Louis performed best in the "celebrations" and "attractions" (other than watching fireworks displays), clocking in at No. 14 in each.
In affordability, such as in the prices for lodging, food and alcohol, we were No. 38.
We dipped into the lower half of the pack on safety, with a rank of No. 55. That category looked at crime rate, traffic and alcohol-related fatalities, traffic congestion and access to public transportation.
Our weather, that balmy July mix of scorching sun and steam-room swelter, earned us only a No. 72 place in the climatological category.
Of our major neighbors, only Chicago did better with its No. 8 finish. Trailing behind us were: Louisville (31); Cincinnati (32), Indianapolis (41),Kansas City (59); Nashville (73); and Memphis, one from the bottom at No. 99. (Only San Bernadino, Cal. finished lower.)
The list ranked the top city as New York, followed by Los Angeles, San Diego, Washington and Las Vegas.