Something on your mind that you would simply love to share with "This Is Us" star and native STLer Sterling K. Brown?
Well then, just give him a call. Really.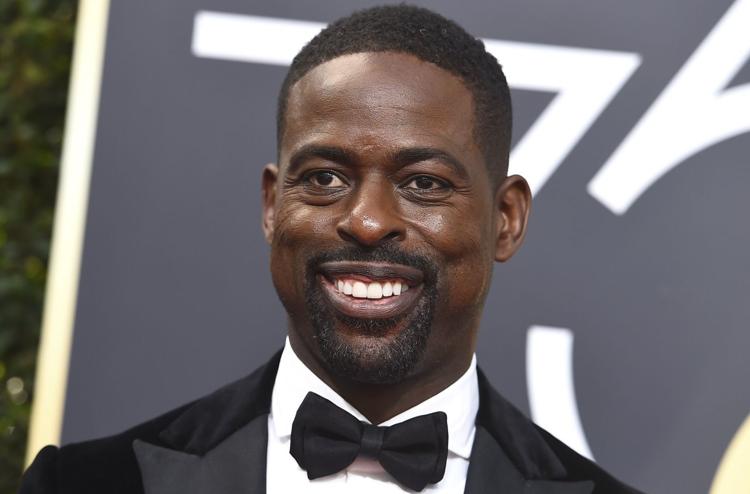 On Brown's Twitter account (@SterlingKBrown), the actor is giving out a cellphone number and asking people to ring him up.
In the 59-second message, Brown says, "We are isolated from each other and sort of separated ... (but) we still need to connect, we still need to know that people are out there who care about us.
"So I figured I would give you my cell phone number and we can connect. You hit me up, I'll hit you back, we can start a dialogue and we can take it one day at a time."
Brown concludes his message by wishing everyone "safety, sanity and health."
The post also has a text from Brown: "Call me, text me. Anytime. 917-261-3757"
Brown grew up in Olivette and graduated from MICDS in 1994. He has won two Emmy Awards, in 2017 for his work as Randall Pearson in the series "This Is Us" and for the 2016 miniseries "American Crime Story," in which he played O.J. Simpson prosecutor Christopher Darden.
According to Billboard magazine, this cellphone outreach is the brainchild of Community, a company that started in July and aims to allow performers to gain information about their most fervent followers.
"You may have millions of followers, but you don't know who's in that audience," Community co-founder and chief executive Matthew Peltier told Billboard.
"People are starting to wake up to the fact that you may be investing a ton of time and energy and resources into social media, but you don't necessarily have a direct relationship with that audience," he said.
So what happens when you call Brown's number?
After three rings, it goes to a voicemail message from Brown that says, in part, "Yo, this is SKB. You thought I gave you a fake number? Shame on you ... I would never do that."
Joe Holleman • 314-340-8254
@stlsherpa on Twitter
Your weekly capsule of local news, life advice, trivia and humor from Post-Dispatch columnist Joe Holleman.