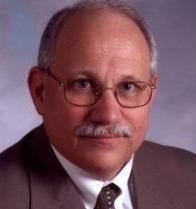 Chairman emeritus of Ben Hur Construction in south St. Louis County, Brown was lauded at the academy's convention Oct. 24 in Nashville, Tennessee.
Specifically, Brown was cited for his "influential leadership as an executive in the union sector of steel erection and the lasting impacts he made in innovation, strategic planning and training."
Brown's career at Ben Hur began in 1967, after he left the Marine Corps. A member of Iron Workers Local 396, Brown became the company's president in 1987 and its chief executive officer in 1997.
He has served on numerous local boards of directors and was appointed to national construction-related boards during the administrations of both George H.W. Bush and Bill Clinton.