While it may not be like getting on the cover of a Wheaties box, having your smiling mug on a bag of chips is close to all that.
To help raise money for children with cleft-palate issues, Erkmann is one of 31 people whose selfies were chosen to grace bags of Lay's potato chips for a limited time.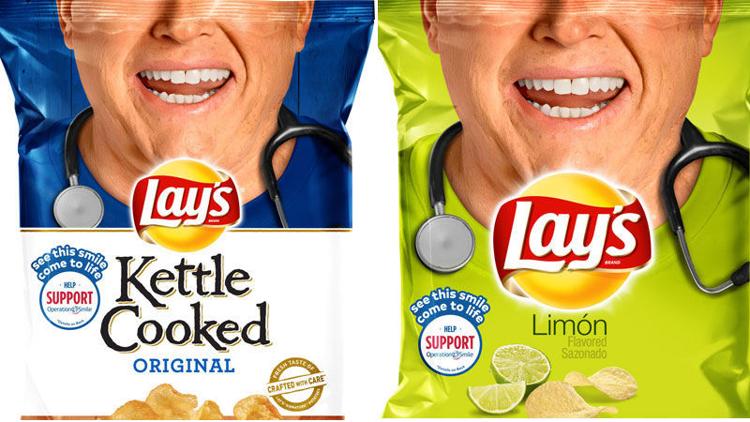 The bags will be available at area supermarkets starting Sunday. Proceeds from the sales go to Operation Smile, which provides free surgeries for children and young adults with cleft-palate problems and other facial deformities.
A pediatric anesthesiologist, Erkmann actually works for Operation Smile and was chosen by the charity to be their representative.
"Kinda crazy, but if it spreads the word for OpSmile I'll have achieved my goal for getting involved," Erkmann said in a Facebook post.
A product of SLUH and St. Louis University, Erkmann — who is described in the promotional material as "a fun-loving anesthesiologist" — has taken part in more than 600 procedures for the charity since joining in 2001.