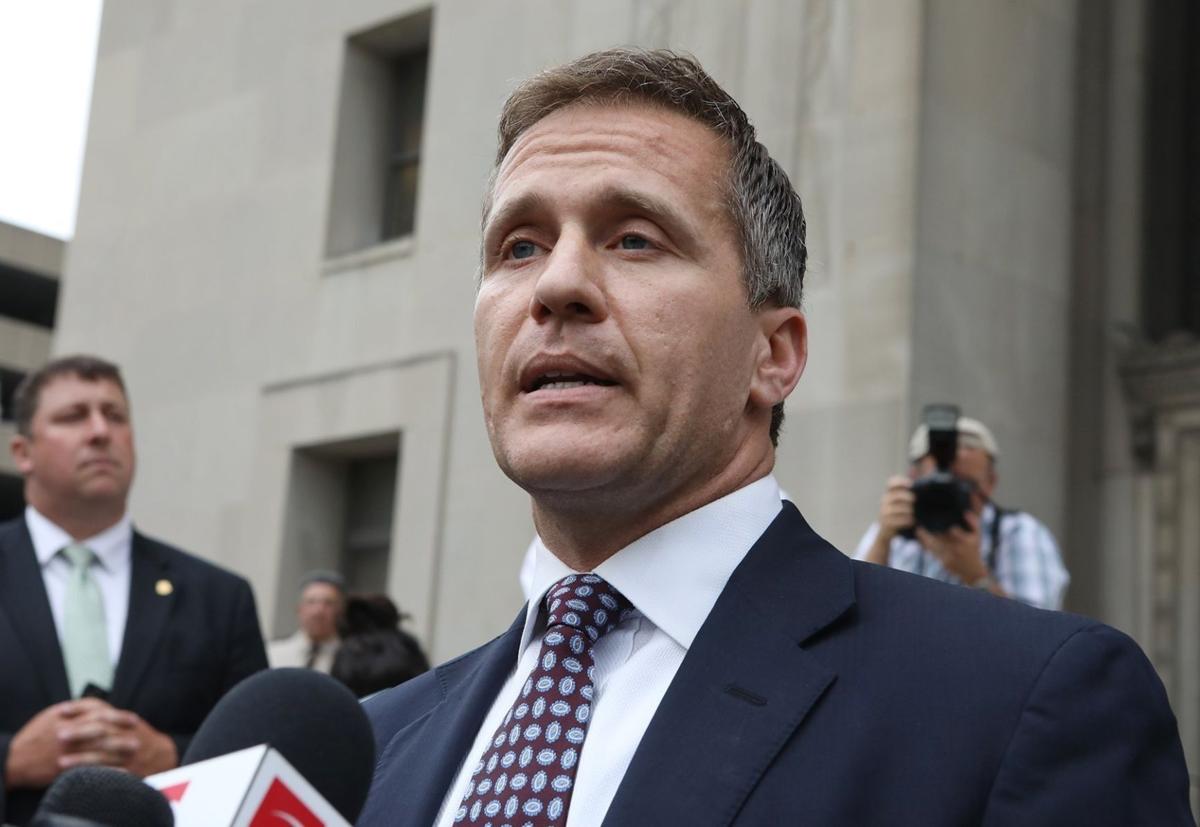 When July began, the STL radio market had one conservative-talk station. By Aug. 2, it will have three.
And the newest station to the upcoming ratings fights will offer some marquee names — including former Missouri Gov. Eric Greitens and two members of the Busch beer clan.
KRTK (93.3 FM) will begin broadcasting at 6 a.m. Thursday, said Tracy Ellis, who owns the station with her husband, Rick.
"The 'R' and 'T' actually stand for 'real talk,'" Tracy Ellis said when asked if the couple's initial inspired the call letters. 
The couple, which also own a real-estate company in Chesterfield, had been doing a weekend show on KFTK (97.1 FM) for about 10 years. That show will now air Saturday and Sunday on their station.
In 2002, KFTK was the first station to bring the conservative-talk format to STL. Then on July 13, "NewsTalkSTL," co-owned by former KFTK program director Jeff Allen, hit the air at 101.9 FM.
Tracy Ellis laid out the station's weekday programming, which will come from the same building that houses the real estate operation.
Joe Hoft will host the morning drive slot (6-9 a.m.). He is the brother of Jim Hoft, publisher of the Gateway Pundit.
Eric Nepute, a local chiropractor, will handle the 9-11 a.m. slot.
From 11 a.m. to 2 p.m., KRTK will offer nationally syndicated commentator Dan Bongino, heir apparent of the late Rush Limbaugh.
State Sen. Bill Eigel, R-Weldon Spring, will steer the 2-4 p.m. shift, followed by local politico Sonny Wilson and DeAnna Lorraine from 4-7 p.m.
For the night hours, the station will use syndicated shows, including Ben Shapiro from 7-9 p.m.
Greitens' show, which deals with veterans issues, will air at 7 p.m. Saturday.  Greitens is a former Navy SEAL who resigned from office amid allegations of sexual misconduct and campaign finance violations. 
Two Republican state representatives, Justin Hill of Lake Saint Louis and Phil Christofanelli of St. Peters, will have weekend shows, as will Ellisville Police Chief Steven Lewis.
On a (much) lighter note, two of the children of William "Billy" Busch — Haley and Gussie Busch — will host a one-hour pop-culture show at 9 p.m. Saturdays.
The programming also will be aired on a second station the Ellises own, KVMO (104.3 FM) in Vandalia.