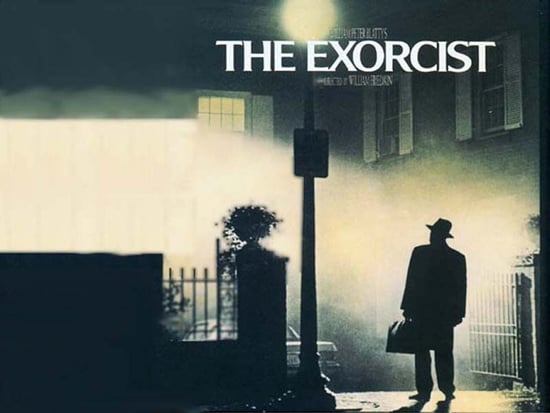 St. Louis history buffs, fans of "The Exorcist" and anyone looking for a post-Halloween scare, should note this event en masse:
The University Libraries at St. Louis University will hold a panel discussion at 4 p.m. Thursday on the 1949 exorcism that took place in St. Louis.
That exorcism inspired the 1971 novel by William Peter Blatty, which led to the making of the 1973 horror classic, "The Exorcist." (In 1949, Blatty was a student at Georgetown University, a Jesuit school. His roommate was Charles ''Stormy'' Bidwill, a former co-owner of the football Cardinals.)
Panelists will include Brother Warren Longo; former Alexian Brother Pat Rick, a filmmaker and writer working on a book about the 1949 exorcism; and John Waide, SLU's archivist emeritus.
The event is free and open to the public. It will be at the Pius XII Library, 3650 Lindell Boulevard.
The real-life events took place between January and April of 1949 and involved a 14-year-old boy living in a suburb of Washington, D.C.
After a series of strange events took place in and near the boy's home, the boy was brought to the St. Louis County home of his aunt and uncle.
The exorcism was performed by Jesuit priests, led by the Rev. William S. Bowdern. He died in 1983.
Some of the exorcism sessions were performed in the rectory of the College Church, but most took place in an old wing of the now-gone Alexian Brothers Hospital on South Broadway.
The focus of the discussion will be on the Alexian Brothers' role in caring for the teen thought to be suffering from demonic possession.