The man named to succeed outgoing U.S. Director of National Intelligence Dan Coats has a sister in St. Louis.
President Donald Trump said Sunday he would nominate U.S. Rep. John Ratcliffe, a Republican from Texas. He is the younger brother of Kathleen "Kitty" Ratcliffe, president of the St. Louis Convention & Visitors Commission.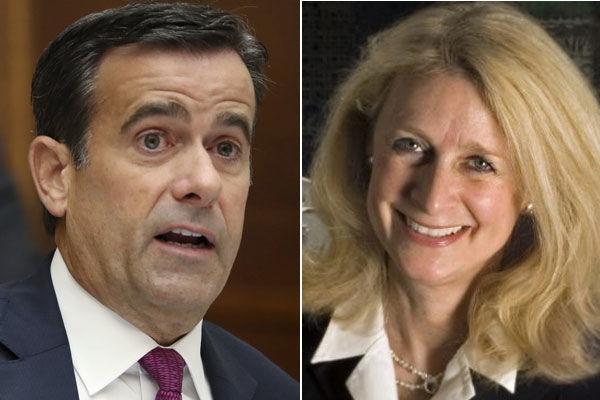 And on Monday, she flew the family flag:
"I am tremendously proud of my brother and think the President is making a smart choice in nominating him," Kitty Ratcliffe said in a statement.
Kitty Ratcliffe has helmed the STL tourism organization (aka Explore St. Louis) since 2006.
A former federal prosecutor, the 53-year-old John Ratcliffe was first elected to Congress in 2014.
At that time, the Post-Dispatch reported that the big sister took to Twitter to say: "My baby brother is a new US Congressman," and added the hashtag "#proud."
Trump said an acting director will be named to manage intelligence operations after Coats steps down Aug. 15 and while the Senate considers John Ratcliffe's nomination.
By law, the director is the president's top intelligence adviser and oversees all U.S. intelligence agencies. Coats, a former Indiana senator, often was at odds with Trump over Russian interference in the 2016 election.
By contrast, according to the L.A. Times, John Ratcliffe "is a prominent critic of former special counsel Robert S. Mueller III and his investigation" into Russia's meddling in U.S. elections. He accused Mueller of overstepping his authority by declaring Trump was not exonerated of obstruction of justice.