With two private screenings in the next week, a pair of STL men are hoping their documentary about suicide picks up a distributor.
Danny Kerth and Alex Lindley are executive producers of "Wake Up," a full-length film begun in 2014 while the two were at the University of Missouri.
"We're trying to get the attention of distributors and film festivals to get this word out" Kerth said. "We want this to go global."
Kerth is a 2011 graduate of Chaminade High and Lindley is a 2011 alum of De Smet Jesuit High.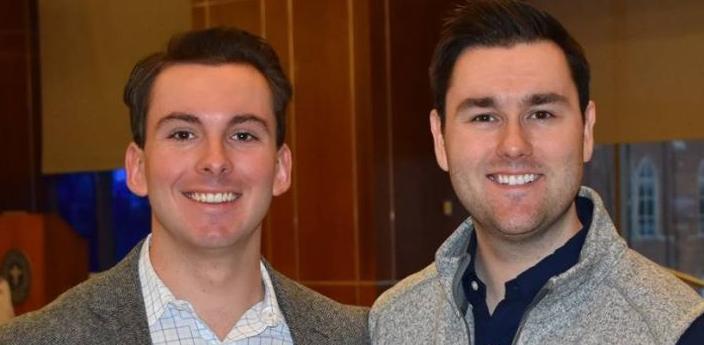 Two other forces behind the doc are STL natives now living in Los Angeles: director Nate Townsend (SLUH) and Clayton High's Kyle Krupinski, director of photography.
The film began about five years ago at Mizzou with Project Wake Up, a group formed by friends who were dealing with a second suicide in their social group.
Kerth has even closer ties to the impact of suicides. His father, longtime public relations executive Al Kerth, died by suicide in 2002.
"And after experiencing this again in college, I was part of a group that decided enough was enough," he said.
Kerth said the film does not have just a local focus, but also includes stories from Philadelphia, Utah and Louisiana.
The screenings, already sold out, are Saturday at the St. Louis Art Museum and Thursday at the Chase Park Plaza Cinemas.
Along with drumming up potential buyers, the screenings serve another purpose. "We also wanted to thank all of our donors and supporters for getting us this far," he said.
---
If you or someone you know exhibits warning signs of suicide, call the U.S. National Suicide Prevention Lifeline at 1-800-273-TALK or visit suicidepreventionlifeline.org.